Free & Easy Single Crochet Patterns for Beginners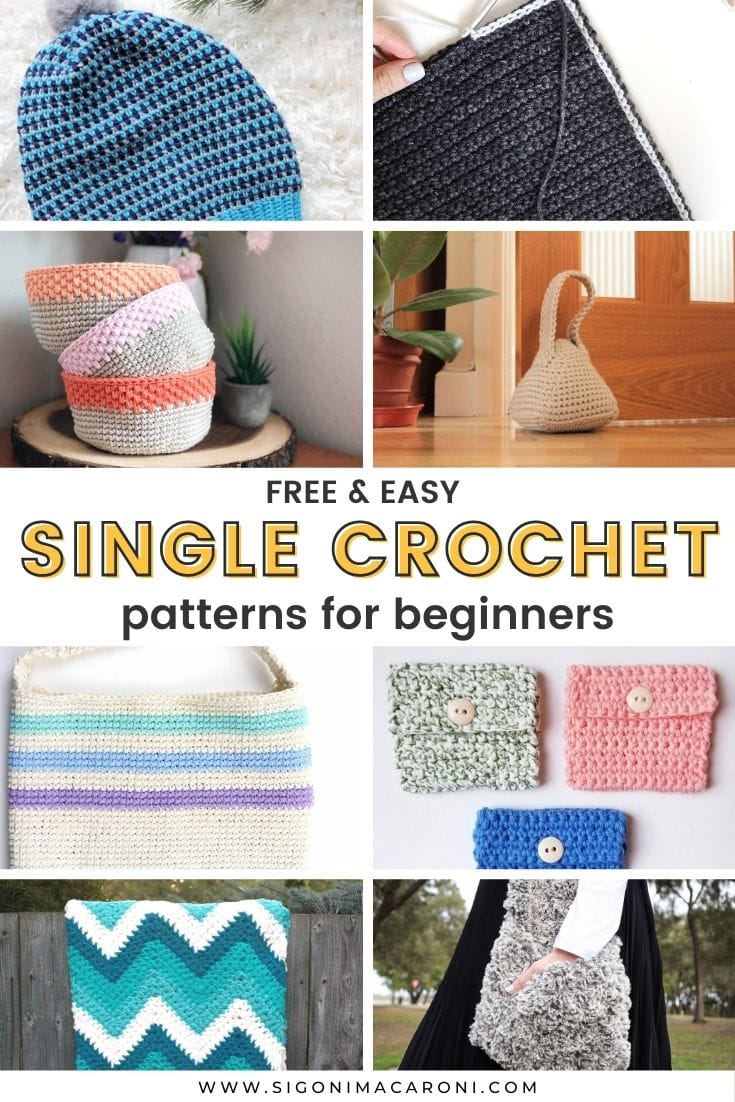 One of the amazing things about crochet is that you can make anything with very little knowledge of stitches. After learning the slip knot, chain stitch, and single crochet, you will be able to make hundreds of different projects! As important as it is to practice, I know the feeling of just wanting to make something. So because the single crochet stitch is the easiest crochet stitch to make, I've put together a list of free and easy crochet patterns that you can make with just the single crochet stitch! The best part? I'll be updating this list as I create new single crochet patterns for you so this list will continue to grow.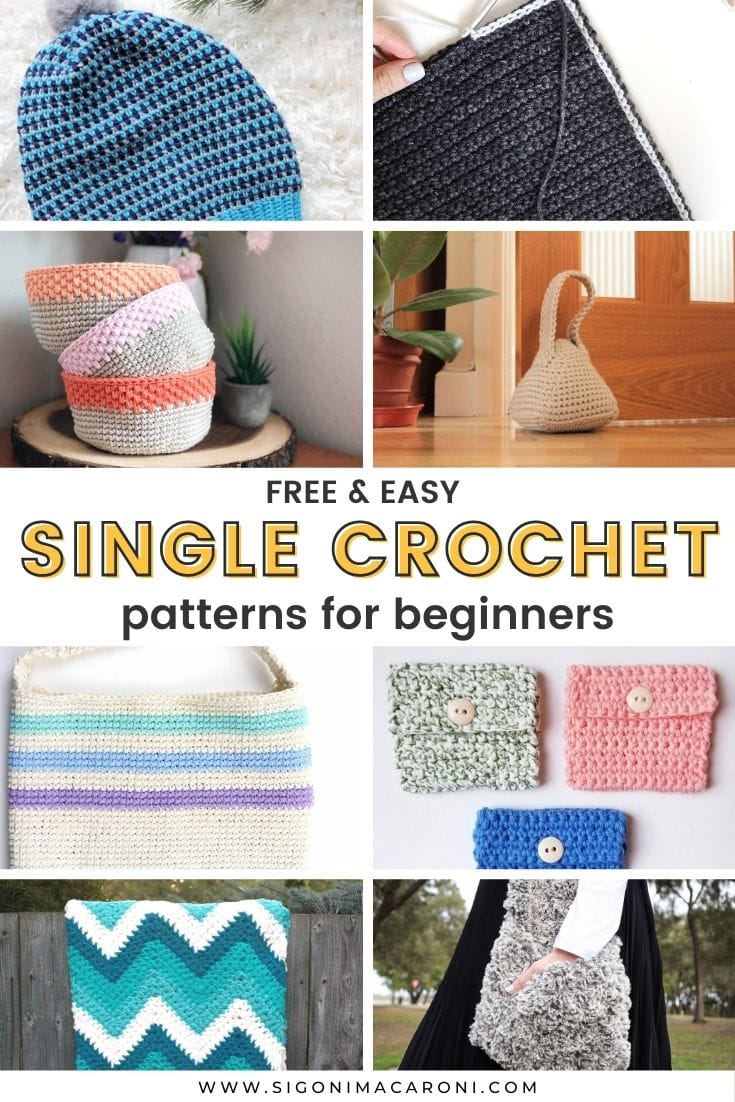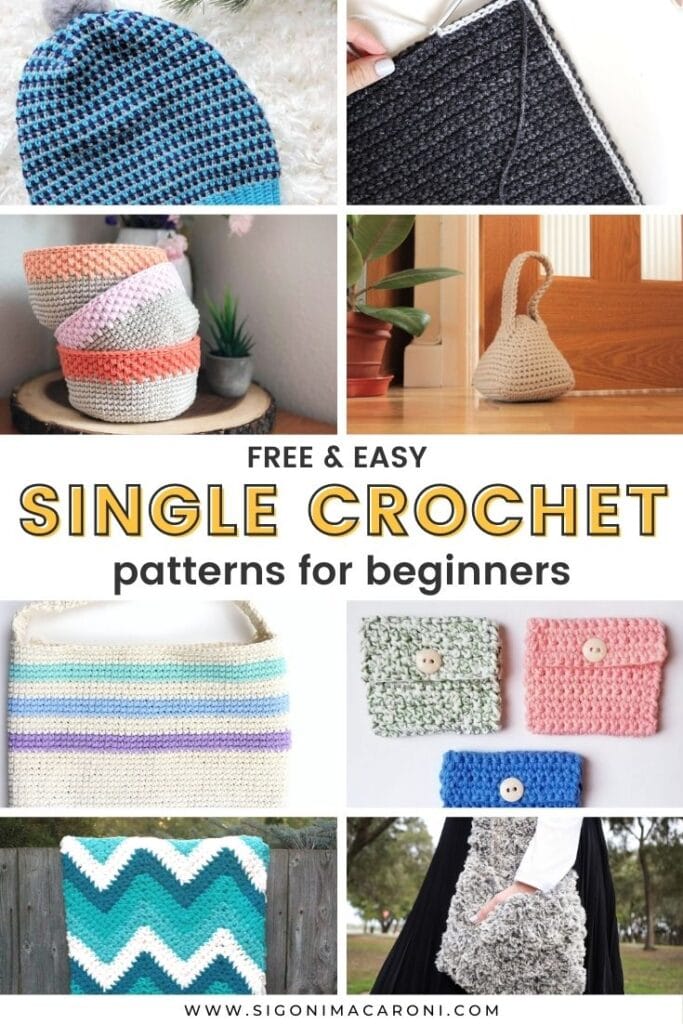 How do you start a single crochet stitch?
If you've never actually practiced the single crochet stitch, that's where I suggest you start. Head over to this article to find a picture and video tutorial showing you how to start a single crochet stitch. Once you practice enough that you're feeling more comfortable, come back over here and try out some of these awesome single crochet patterns!
What is the easiest thing to crochet for a beginner?
All of the single crochet patterns I've included below are completely beginner friendly. But if you are just starting out some of these might look a little intimidating. If that sounds like you, the easiest thing to crochet is a blanket or something that's worked in rows.
Some of the easiest patterns from the list below are:
Spring Meadow Baby Blanket (#2) – has a video tutorial for the Moss Stitch included
Magnificent Mini Pouch (#5)
Easy Modern Storage Baskets (#14) – requires holding two strands of yarn but includes a video tutorial that goes through the entire pattern
Woven Crochet Baby Blanket (#17)
Beginner Crochet Pillow Cover (#19)
Beginner Crochet Coffee Cozy (#20)
Woven Stitch Bookmark (#23)
---
Free & Easy Single Crochet Patterns for Beginners
There are so many things you can make with the single crochet stitch and these are just a few to help you get started.
I always say that the possibilities of crochet are endless. And if you've joined us for the Limitless Crochet Everyday project, you're probably tired of hearing that. But it's true! All of the patterns below only use single crochet stitches, but some of them are used in different variations. Learn something new with these free and easy single crochet patterns and have fun doing it!
---
As a beginner, remember to practice the basic stitches to gain a better understanding of crochet, but also have fun with it! Even if all you know how to do is the single crochet, there are so many things you'll be able to make. You just have to step a little outside of your comfort zone.
I hope you enjoyed this roundup of single crochet patterns for beginners and that you learned something new along the way. Let me know in the comments which patterns you're going to make!
If you are passionate about crochet and you're always looking to learn new things, I would love for you to join us for the Limitless Crochet Everyday project. This project will go on for all of 2021 and each month we will dive into something new. Read more about all the things we're learning about here.