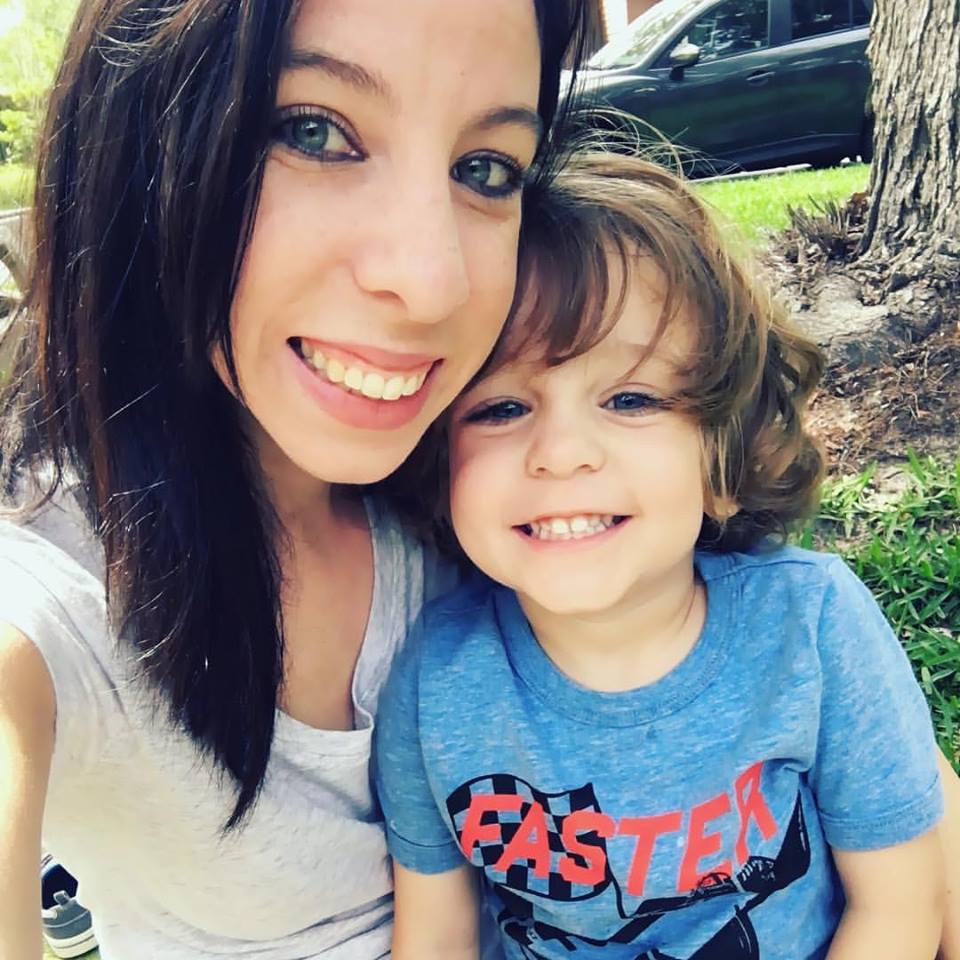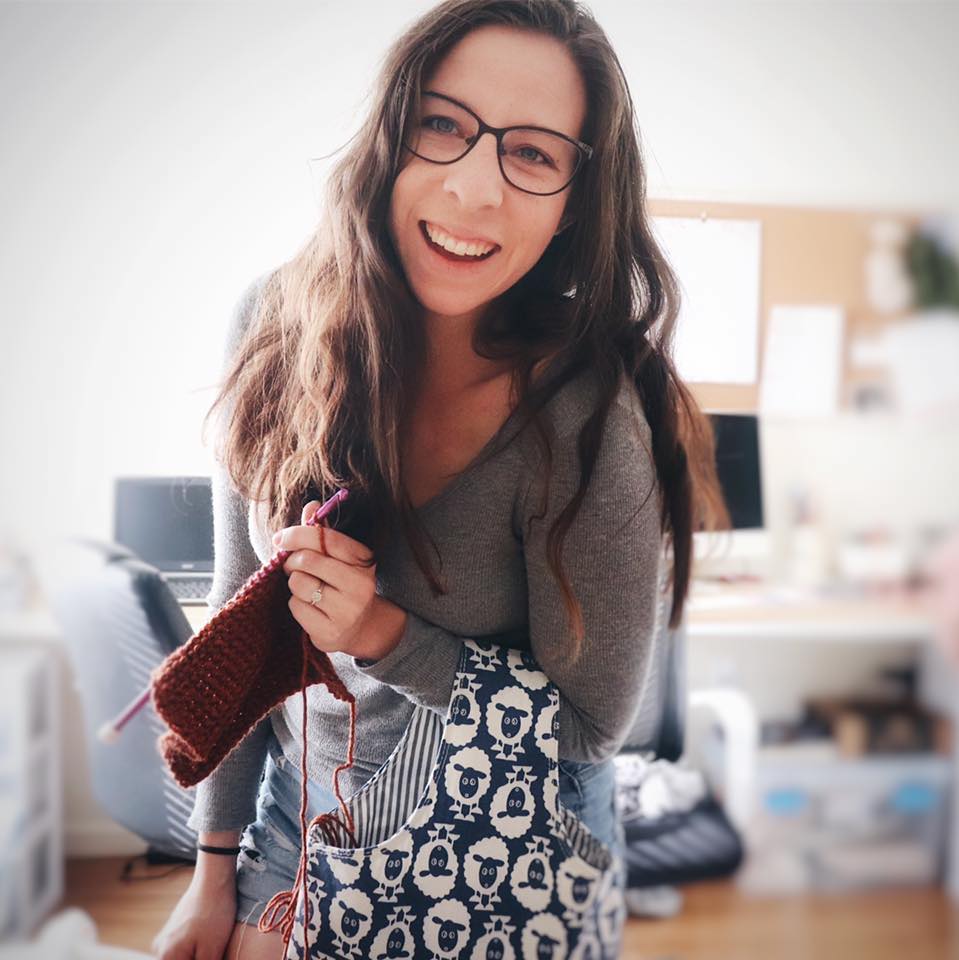 Welcome to the place where beginners learn to crochet like pros!
"I am always doing that which I cannot do, in order that I may learn how to do it." -Pablo Picasso
A Little About Me & Why I Started this Blog
I am the Sigoni behind Sigoni Macaroni!
I am an Air Force wife and a mother to one. I'm a Jill of all trades, master of none. (yes, I so meant for that to rhyme) I don't believe any one person is a "master" in their craft because there is always more to learn. This is one of the reasons why I'm passionate about crochet and teaching others this beautiful craft.

As a girl who has always loved all things art, I could never find that one craft where I could be completely myself. That's when crochet entered my life. It became my obsession one true passion, making me believe I can create anything from nothing. It completely transformed my life.
That is what I want to give to you. A lot of people know about crochet, but there are also a lot of people who don't. Those who don't are truly missing out. Not only does crochet give you the chance to create beautiful things for friends and family, but it can also relieve depression, reduce anxiety, earn you a side income, or even transform your life just like it did mine.
Why I Started Sigoni Macaroni
I started Sigoni Macaroni after crochet drastically decreased my anxiety. I knew there had to be others out there who struggled with anxiety or depression and needed the same kind of outlet. I also knew there were a lot of people who struggled with learning to crochet and I knew I could help with that.
Back in the day, you would learn crochet by someone teaching you one on one. That's still the case in come cases, however, a lot of crocheters learn from crochet books, online, or on YouTube (like I did!). Some video tutorials are too quick to understand, some blogs are too vague so that you're unsure if you're doing the right thing.
I wanted my blog to be different. I wanted it to come from your perspective, not someone who already knew what they were doing. That's why I make sure to include literal step-by-step photos in all of my beginner tutorials.
What you expect on this here blog
My main goal is basically to help beginners crochet like pros. If you've never crocheted in your life, I want to be the one to hold your hand every step of the way and be here for any questions you may have. I created a Facebook group called the Crochet'dy Bunch in order to have more one on one time with you. If you like to join over a hundred of us talking about our passion every day, click here. Not sure yet? Read more about what this group has to offer you.
Now back to the blog content. In each of my crochet tutorials, I will have step by step photos and some will also have video tutorials. Along the way I will give you tips on how to make certain techniques easier, new stitches to try, and the secret sauce to my crochet knowledge.
Designing crochet patterns is another passion of mine. My favorite projects to design are patterns that use simple stitches so that any one of any skill level can enjoy. I have both free patterns and paid patterns that you can find in my Etsy Shop or through Love Crochet.
Where to Start
If you are brand new to crochet, I suggest you start here with the Learn to Crochet the Easy Way Series. You will learn the basics of crochet starting with the materials you will need. I encourage you to take it one step at a time! Move on to the next step when you feel completely comfortable with what you just learned. I've also put together a list of Essential Tips every Crochet Beginner needs to know. You can download them here.
Questions or Comments?
If you ever have any questions for me or you're struggling with a tutorial or maybe something that I haven't written about, don't be afraid to ask! You can either comment on any of my posts or you can send me an email at [email protected]
Every week I send out my latest post to my email list, roundups of free patterns once a month, and additional exclusive offers! If you'd like to join my email list, head over here to sign up or fill out the form at the end of this post!
Want to collaborate? I would love to! Send me an email over at [email protected] !
Blog Name Explained
Let's start with MY name.
Sigoni.
A lot of people get so confused when they hear or see it, but I'm tellin' you. It's super simple.
Si-Go-Knee (soft i)
There is no "R" anywhere in my name for those of you crazy people who decide to throw that in there! (said specifically for every teacher I've ever had in every grade up until graduation)
My mother named me after the actress, Sigourney Weaver. Her reasoning: She was the first "badass" actress for her role in Alien. I know.. she crazy. But she is a great actress so I am a-okay with it.
The Macaroni part comes from my grandmother (only the best woman who ever lived). She used to sing,
"Sigoni, Sigoni, How's your Macaroni?"
And it has stuck ever since.
More About Me
I probably have the best kid ever. He is currently three-years-old. His personality is amazing and he is extremely dramatic. His little goal in life is to make every single person laugh. Every time he sees a girl on TV, whether she is a human, cartoon, or an airplane transformer with a girl's voice, he says "I love her." and giggles. Then I reply with, "Yes honey I know you do. You love every girl." Then more giggling. He also says, "I love all the girls and their butts." Don't ask me why because I truly have no idea.
Don't get me wrong though, he is in his terrifying threes….. 'nuff said.
Not only do I have an amazing child, I also have the best husband in this world. He is unbelievably supportive of everything I do. He is the best father my son could ever ask for and he is literally perfect for me.
If you asked a friend, they would probably say that I'm outgoing, clumsy as hell, and that I love to talk. Sometimes when I talk, I find it hard to stop. Now I know where my son gets it.
I also like to sing. A loooot.
And no, I'm not good at it.
End Rambling.
If you're seriously still with me after all that, you deserve a high five. I apologize for this long novel of an about me. When I said I liked to talk, apparently that means so do my fingers.
Happy Hooking my Happy Hookers!
And if you're not a Crocheter and that comes off offensive, well… look it up and you'll understand 😉