33+ Free Spooky Halloween Crochet Patterns
One of my favorite things about crochet is that you can make anything that you want. From toys to garments to accessories and some of the best holiday decor. When I was putting together this roundup, I kept finding more and more fun Halloween crochet patterns and I just couldn't stop! So I ended up putting together a list of 33+ free spooky Halloween Crochet Patterns! I hope you enjoy them! I know I'm making the hanging skeleton!
Halloween is my son's favorite holiday so he is extremely excited. He's especially happy to have all of his monsters in order after my month-long design process of his new Mandala Monsters.
I'm also getting started on my Christmas List for friends and family this week! When do you start your holiday preparations? If you're planning on giving away your crochet goodies, the 12 Weeks of Christmas Kits have arrived!
33+ Free Spooky Halloween Crochet Patterns
Crochet Halloween Hats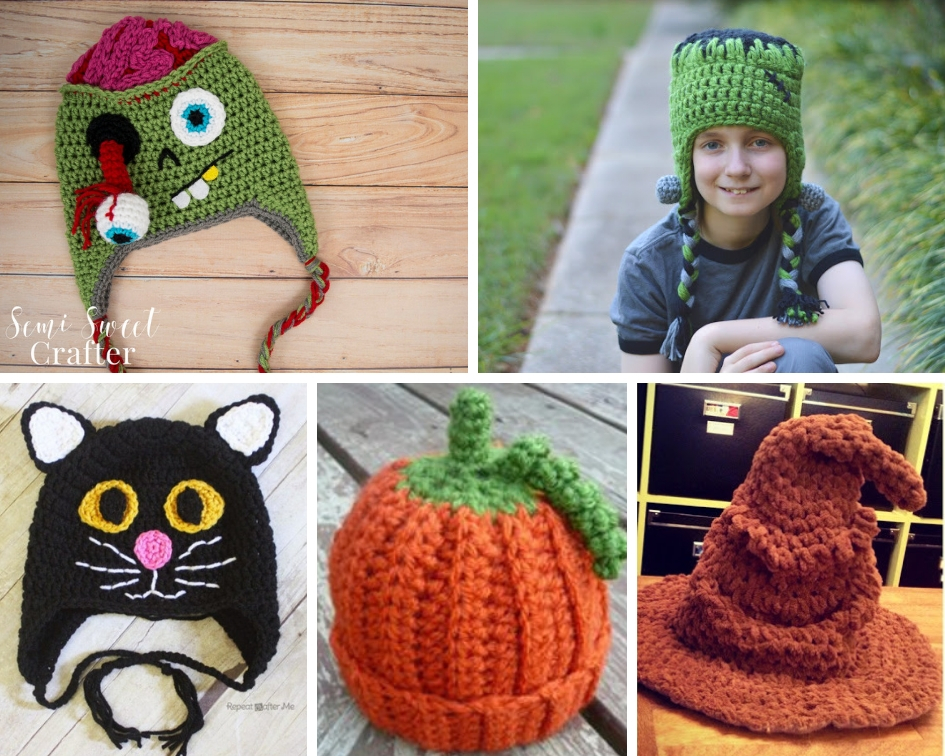 Crochet Halloween Home Decor
Hanging Skeleton by Red Heart
Meowlloween Pillow by Stuff Steph Makes
Frankenstein Bunting by Flo and Dot
Be Witchy Wall Hanging by Divine Debris
Monster Pillows by Sigoni Macaroni
Halloween Boo Basket by 5 Little Monsters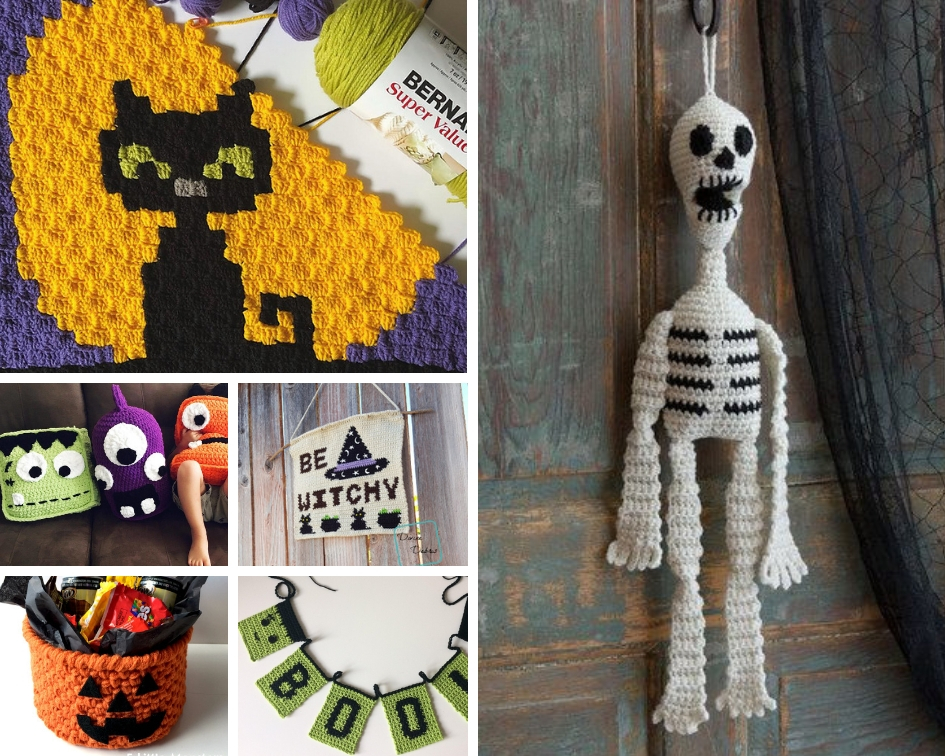 Crochet Halloween Amigurumi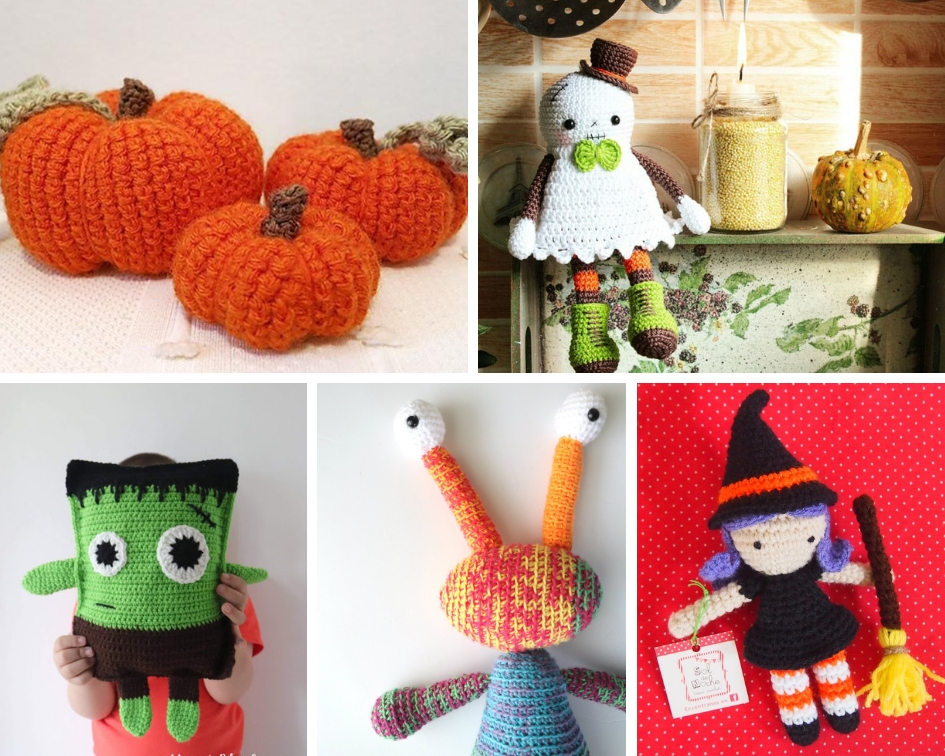 Crochet Halloween Accessories
Trick or Treat Drawstring Backpacks
Mini Pumpkin Earrings by Nicki's Homemade Crafts
Crochet Masquerade Mask by Darice
Witch Hat Earrings by Crochet Cauldron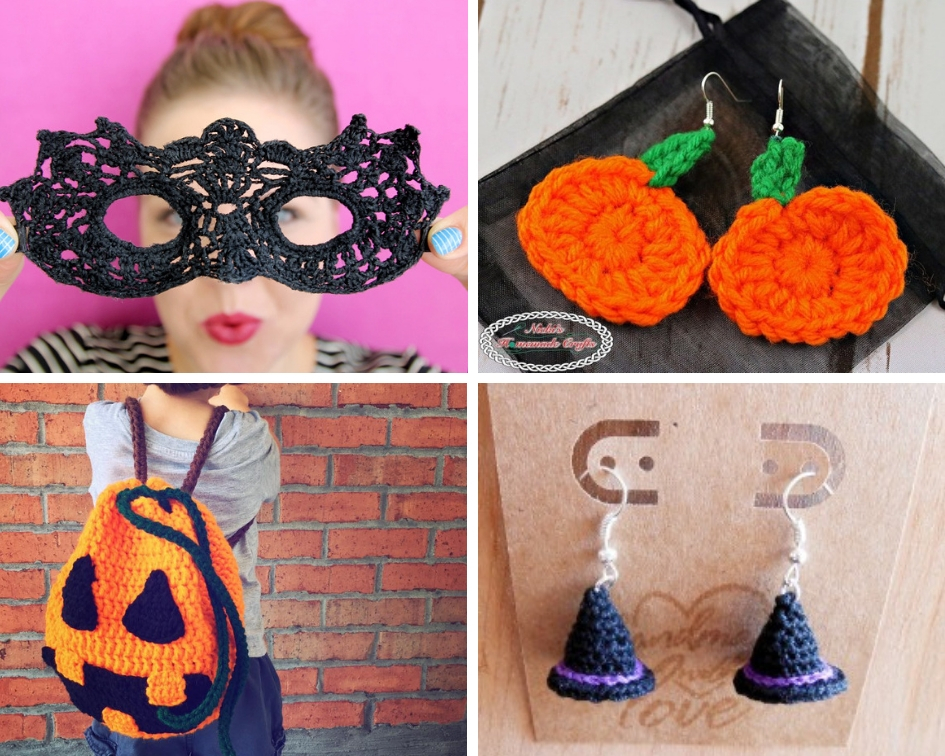 Crochet Halloween Cup/Jar Cozies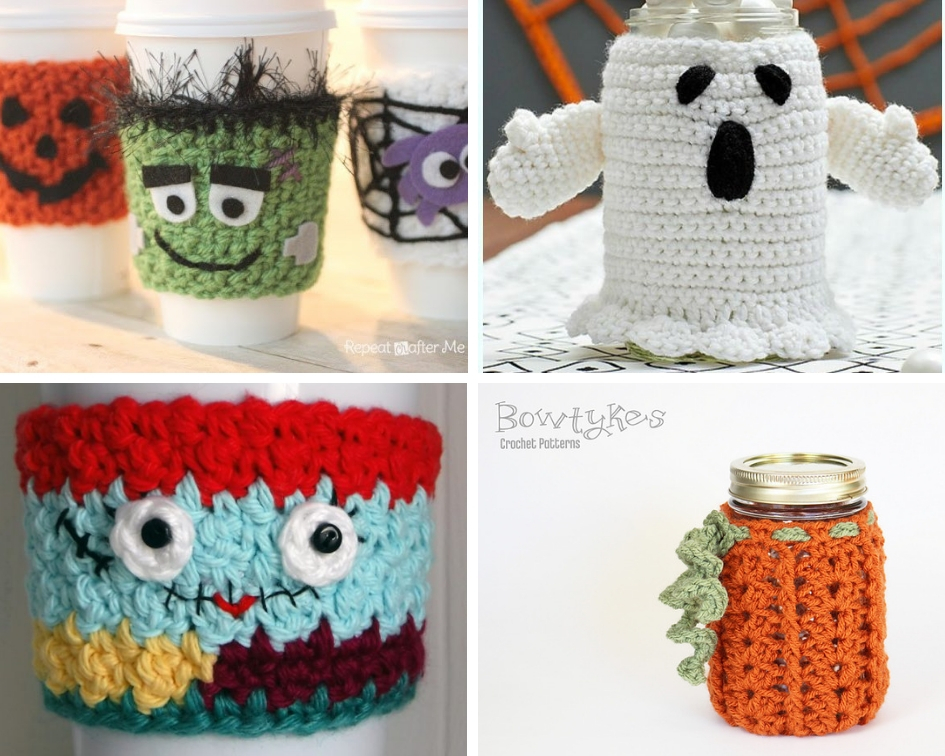 Crochet Halloween Costumes (Adults & Children)
I also found a lot of GREAT Halloween Costumes for both adults and children over on Etsy.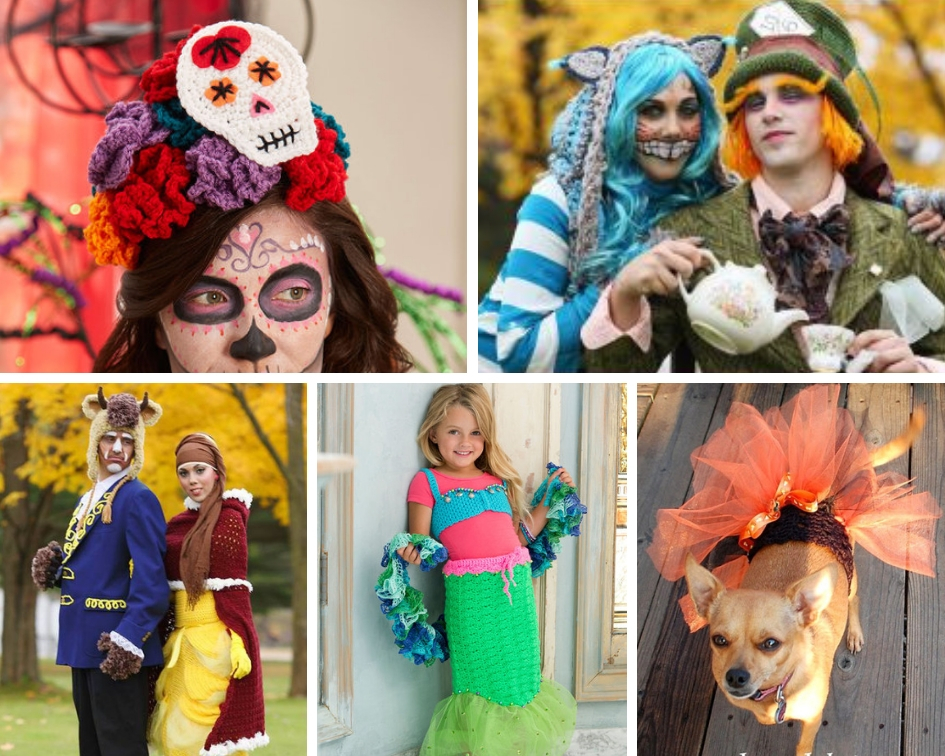 There you have it! That's it for the Spooky Halloween Crochet Patterns. I found a lot of great Halloween patterns over on the Red Heart Yarns website. They even have a "Halloween Party" ebook download filled with 21 Halloween crochet patterns!
What are you going to make to spruce up your house this Halloween?
Sign up for my newsletter if you'd like to receive the latest Pattern Designs as well as Tutorials, FREE Monthly-Themed Pattern Roundups, and even more Exclusive Offers!