MY FAVORITE YARN WAS DISCONTINUED! Now what? | Where To Find Discontinued Yarn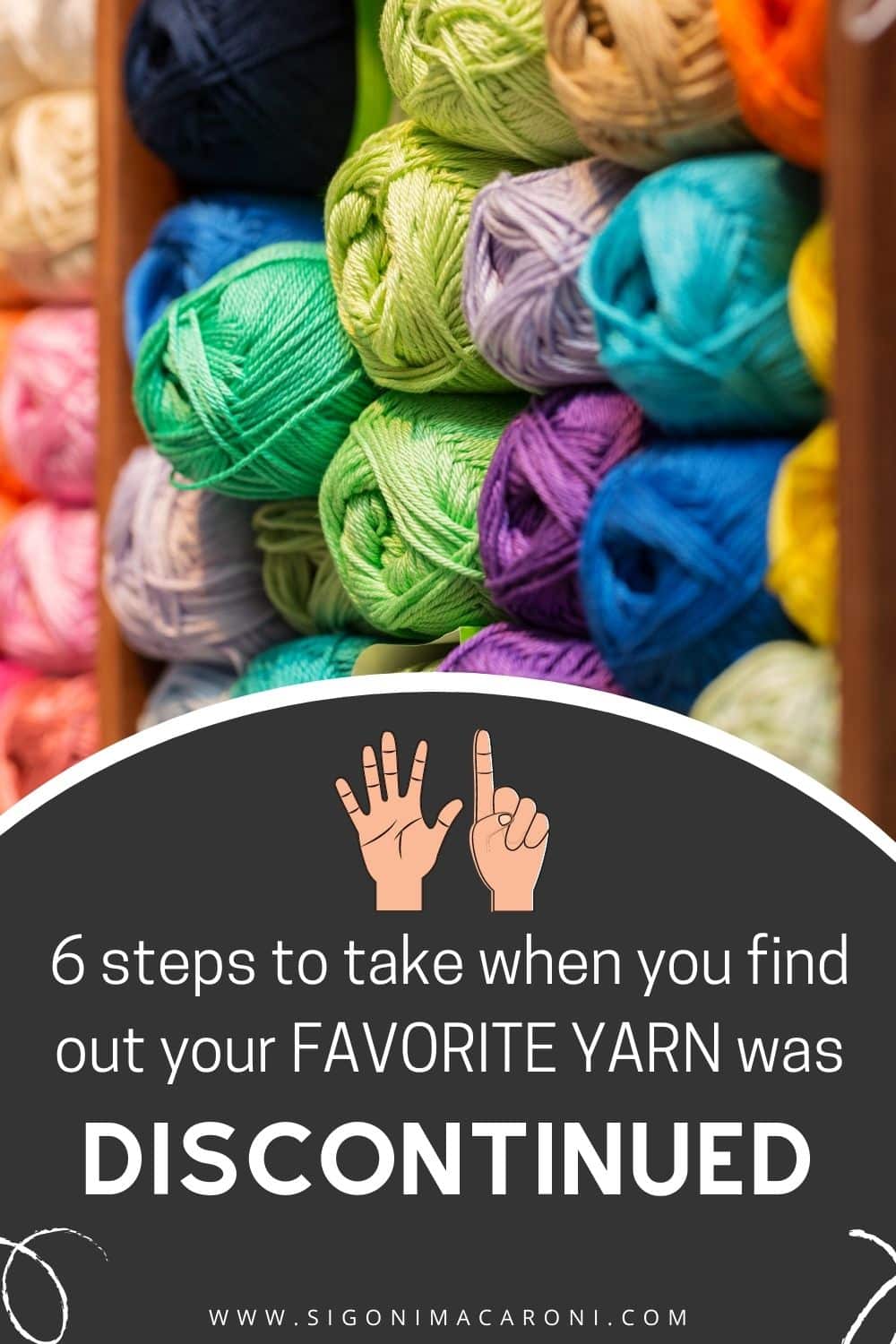 Have you ever loved a yarn so much that it started to become your go-to yarn, and then you found out it was discontinued? It's seriously, THE WORST! 😭 If you've ever run out of yarn in the middle of a project and then found out the yarn was discontinued, today's crochet tips will help with that. Here are 6 steps you can take to find your favorite discontinued yarn.
If you've been around for a while, you'll know that last year I hosted a crochet along for the Cheaters Gingham Blanket and we used Color Made Easy yarn to make it. Well, that's the yarn that was discontinued.
At first, I freaked out a little trying to figure out how I could salvage this pattern.
Of course, you don't NEED to use the same yarn as the original design, but at the same time the project sounds less exciting because now there's a bunch of work involved in trying to find the right substitute yarn.
And THAT'S why I decided to make things easy.
In today's video, I'm taking you on a journey through my research of trying to find my favorite discontinued yarn – and there are some really great tips in this one!
I think this is going to be one of those videos you don't realize you need, and then you'll come across the same problem BUT because you watched the video, you'll be prepared instead of freaking out (like me! 🤪)
The first four steps are the main steps for finding your favorite discontinued yarn. If you can't find the specific discontinued yarn that you're looking for, that's when you'll move on to steps 5 and 6.
Here are the 6 steps you can take to find your favorite discontinued yarn.
Look on the manufacturers website to see if they have anymore
Call your local craft store
Look on Ebay, Etsy, or Amazon
Look on Ravelry
Head over to Yarnsub.com
Use what you have in your stash
Now that you know the steps, head over to the video and follow me while I head down this rabbit hole of research and share all of my secret tricks!
After you watch the video, head over to this tutorial where I talk about gauge and yarn substitution.
I hope you enjoyed today's video! It was a little different than the things I normally put together, but I had fun putting this video together. Do you like more fun crochet tips like this?
What do you do when you find out your favorite yarn was discontinued?