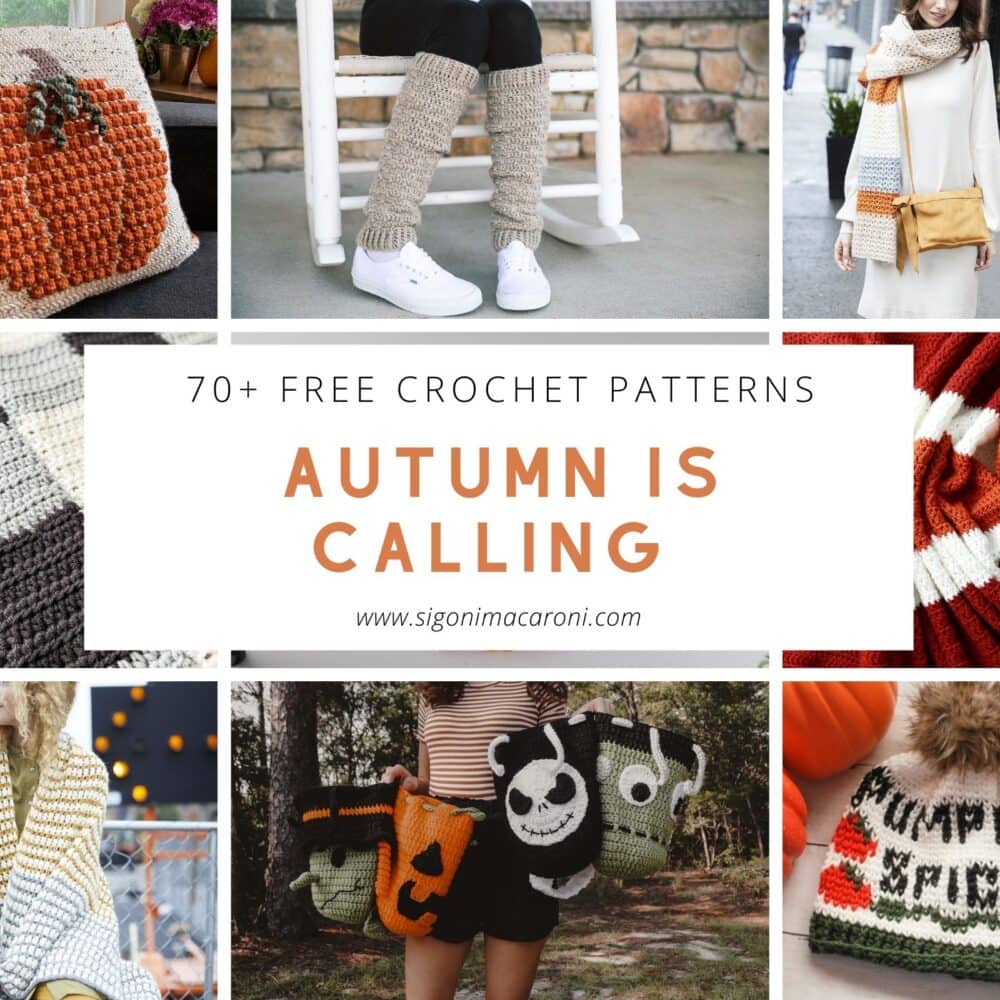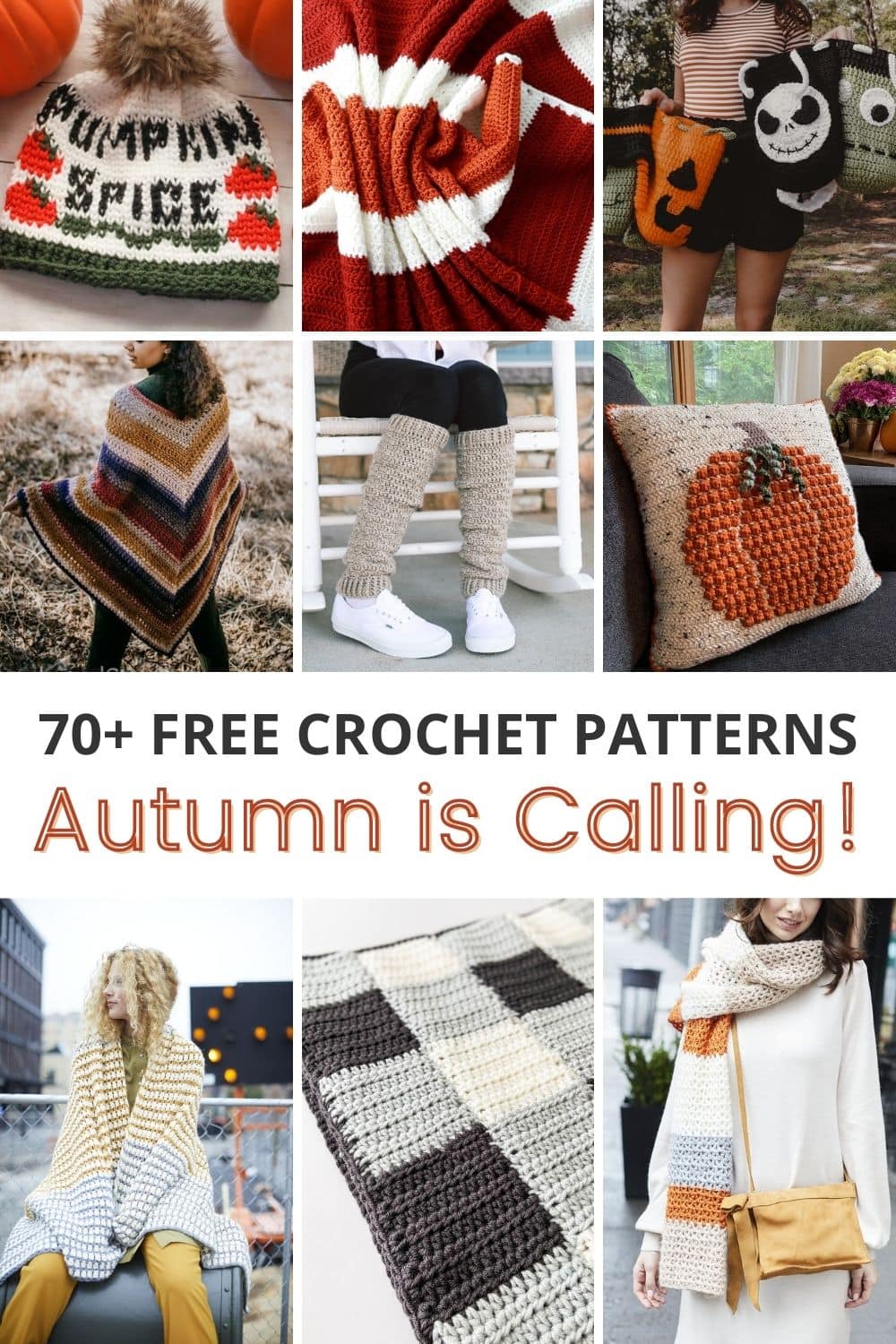 Autumn is calling! Fall is my absolute favorite, but I'm sure a lot of people will say that. When Fall is around the corner, it's time to make all the Fall things. Whether you're ready to start making gifts for the holidays or to start decorating your home, you're in the right place. I've collected a plethora of free Fall crochet patterns for you in today's roundup! Some of these free crochet patterns are great for gifting and others are great for home decor. Now go start making!
I've included some Halloween patterns on this list, but if you're looking for me, I have a roundup for you here AND Lion Brand just released a bunch of "Stitch or Treat" patterns.
My FAVORITE free Fall crochet patterns on the list
I know there are a LOT of patterns to choose from on this list and I don't want you to feel overwhelmed. Please know that I love all of the patterns on this list, but here are some of the ones that really jumped out at me.
70+ FREE Fall Crochet Patterns for 2021
Free Fall Themed Crochet Patterns
I hope you enjoyed all of the free Fall crochet patterns in this roundup! Which pattern are you going to make next?