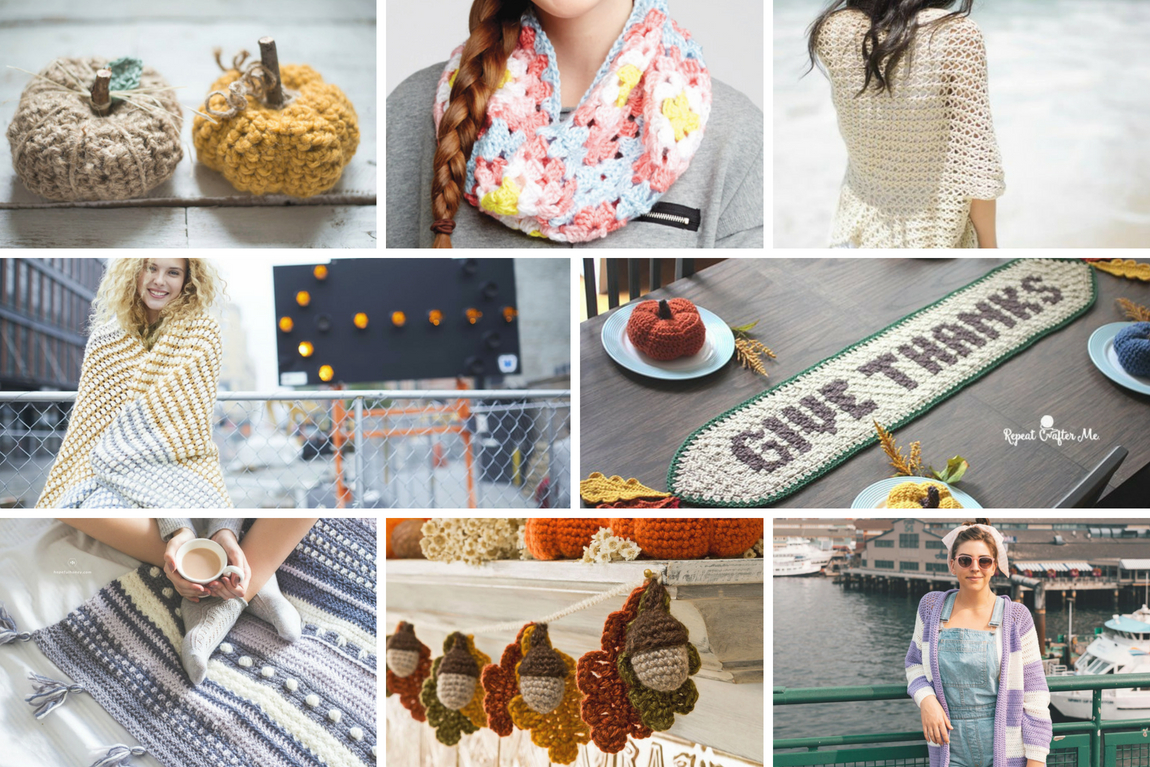 Goodbye August, hello September!
Do you know what that means? Two things. One, it's the month Fall begins! So naturally, I have to get you ready for Fall. Which means today's roundup is alllll things Fall. The second announcement is that it's my birthday month!
If you haven't heard, I currently have a 20% off Labor Day Sale going on over in my Etsy store! In my Etsy shop you will find beautifully formatted, easy-to-print PDFs of several patterns from my blog. Starting September 4th, I will start a new sale.
Buy two patterns, get 15% off. Coupon code: BUY2GET15
Buy three patterns, get 20% off. Coupon code: BUY3GET20
Buy four patterns, get 25% off! Coupon code: BUY4GET25
This sale will last the entire month of September!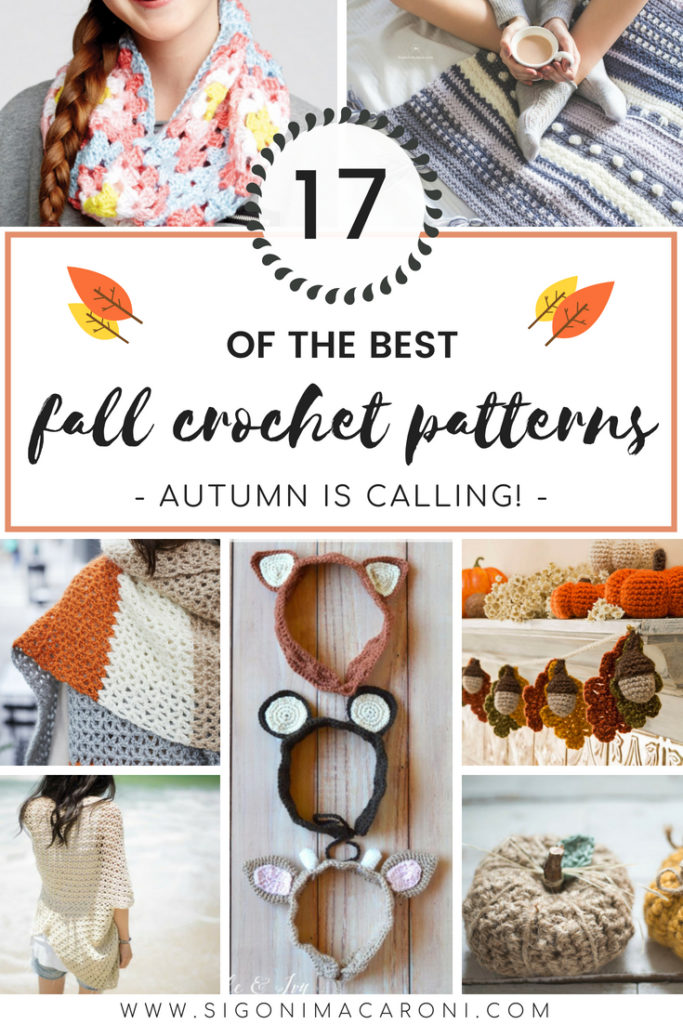 Now enough about that, let's get you ready for Fall! I don't know about you, but I am tired of this heat and I've been living in Florida my whole life! I've been counting down the days for Fall to arrive.
This month's roundup is a list of stunning free patterns to get you ready for Fall. From shawls and scarves to holiday decor and transitional garments, you're going to have everything you need right here.
Autumn is Calling – Fall Crochet Pattern Roundup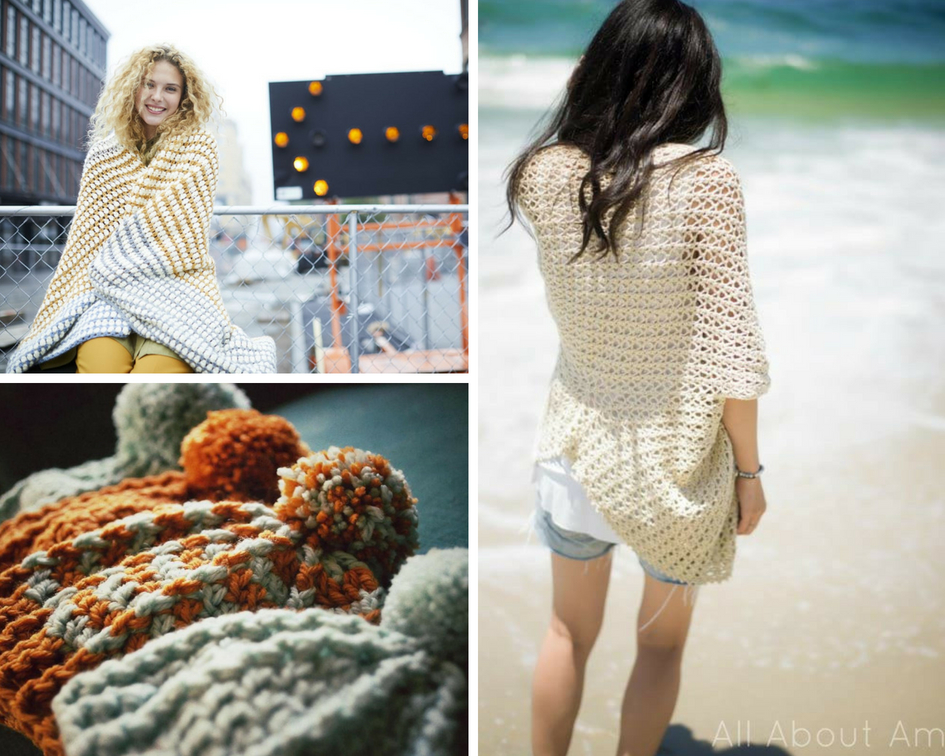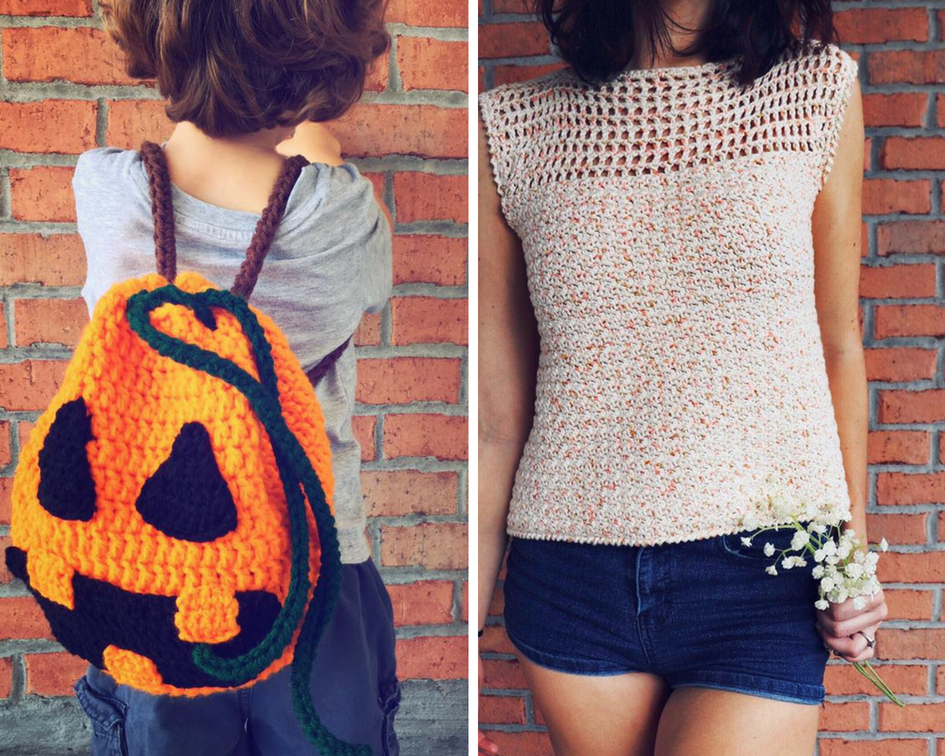 I hope you enjoyed this Fall Crochet Pattern Roundup! Lion Brand is having a sale on transitional garments this month.
Click here to get 40% off on select kits!