Intro to the 30 Days of Cozy – 2019
This post may contain affiliate links, please view my disclosure policy for details.
Winter's coming… and you're running out of time to make those cozy holiday gifts for friends and family. You fall into the black hole of Pinterest, but still can't find that one pattern that will suit each friend or family member. Well, today you stop wasting your time with research and just start making! I guarantee you will find what you're looking for within the 30 Days of Cozy Pattern Bundle!
I've been keeping a secret but today is the day to share some exciting news!
Some designer friends and I have gotten together for the Second Annual 30 Days of Cozy where we'll release a new, never-before-seen pattern every day for the next 30 days over on the Made With a Twist blog.
That's right, a new designer will be featured each day and they'll be sharing a BRAND NEW, NEVER RELEASED design just for you. I can't wait…it's going to be epic!
CHECK OUT THE DESIGN THAT WAS RELEASED TODAY, RIGHT HERE!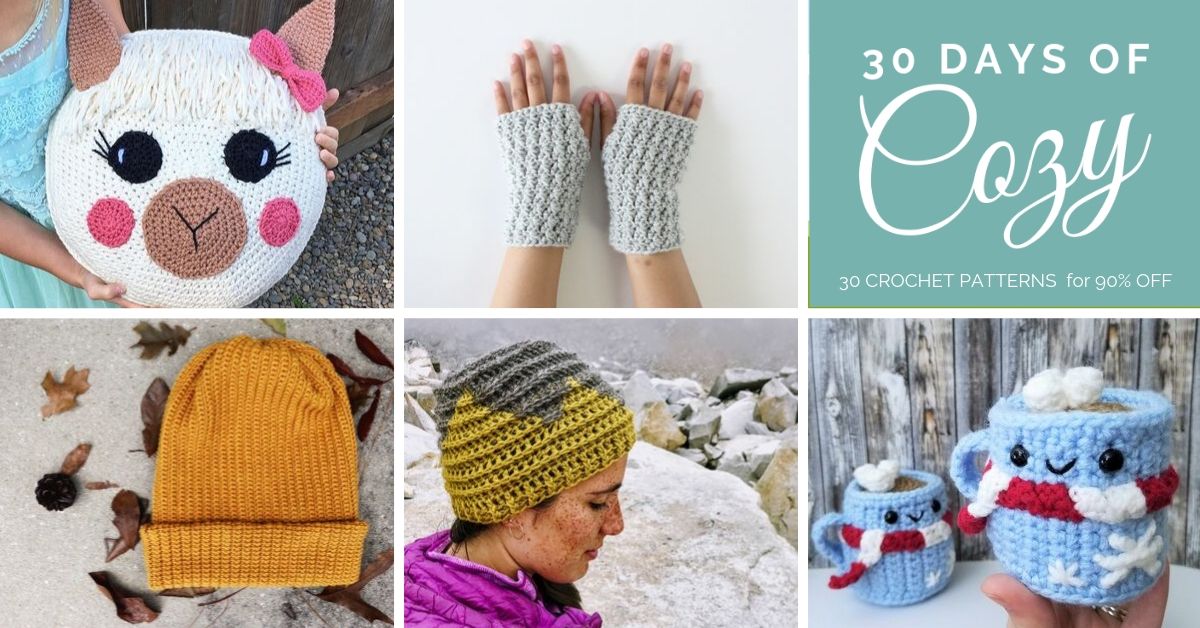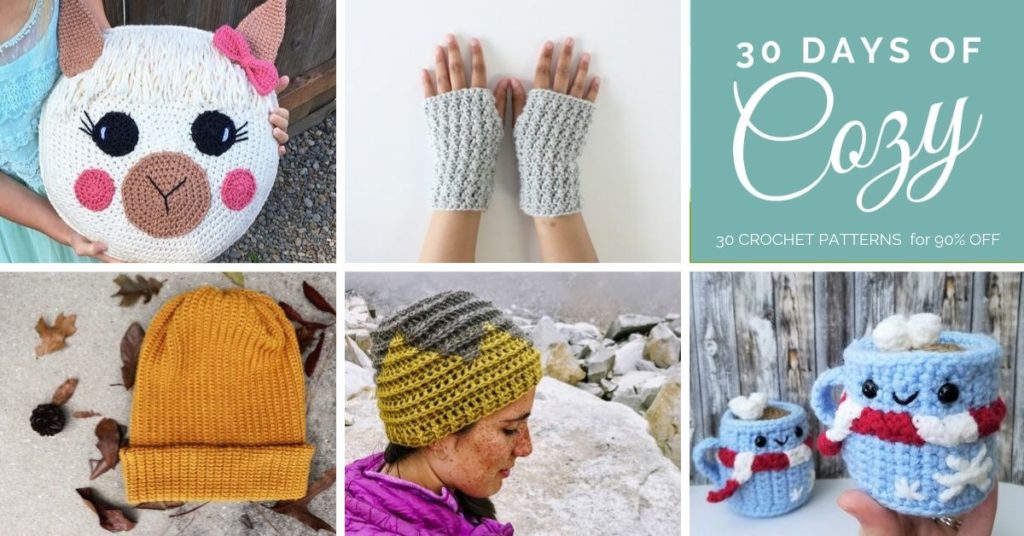 ---
The 30 Days of Cozy Pattern Bundle
Today's design is incredible, but I know what you're thinking. 30 days is a long time to wait for all these amazing designs…and that's where the even better news comes in.
We know you're busy and you might not want to check back each day for each new design. That's why you can get the entire bundle of 30+ crochet patterns (plus bonuses) TODAY in The 30 Days of Cozy Pattern Bundle.
This amazing bundle is a collection of all 30 crochet patterns PLUS premium upgrades and bonus patterns from some of your favorite bloggers and designers (like Knot Bad!). And it's on sale for a limited time for just $12! That's 90% off the retail price and a value of over $120 in beautiful, cozy, patterns perfect for sweater weather and holiday gifting. You can't miss it.
I'm so excited to share that my design, the Easy Peasy Fisherman Beanie, will be included in the bundle, just in time to keep your head warm (and stylish) during the cooler weather.
DOWNLOAD YOUR BUNDLE AND START MAKING YOUR FAVORITES TODAY!
Scroll all the way to the bottom of this post to participate in the 30 Days of Cozy Crochet Pattern Bundle Giveaway!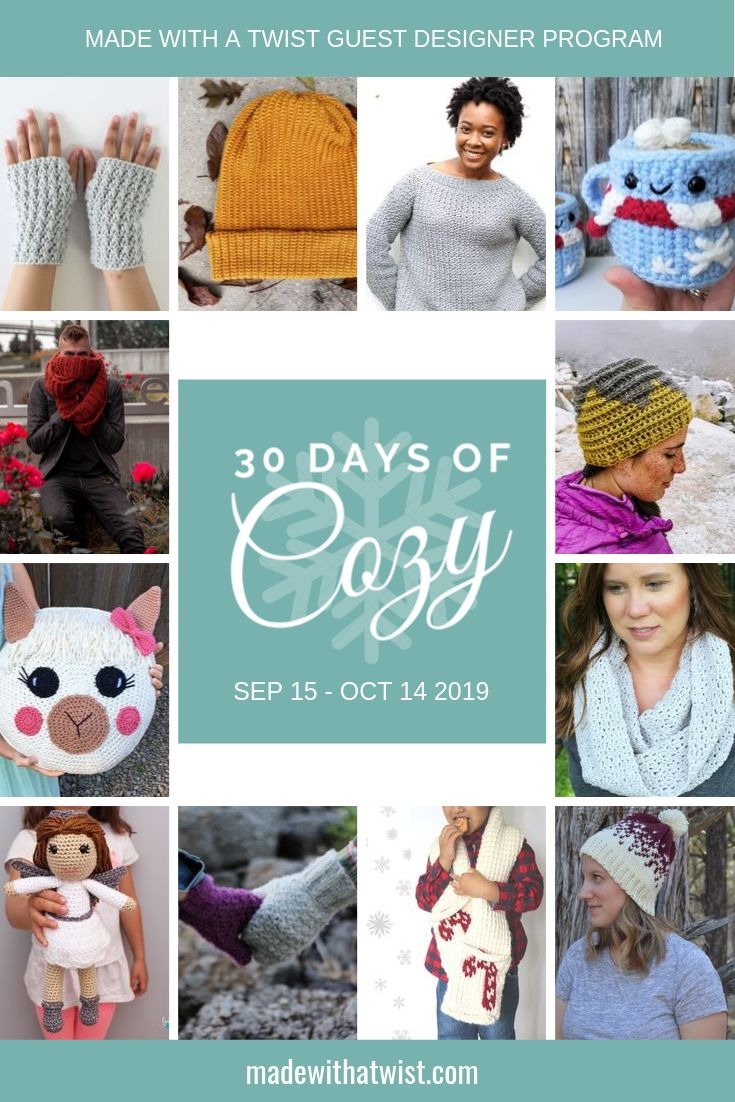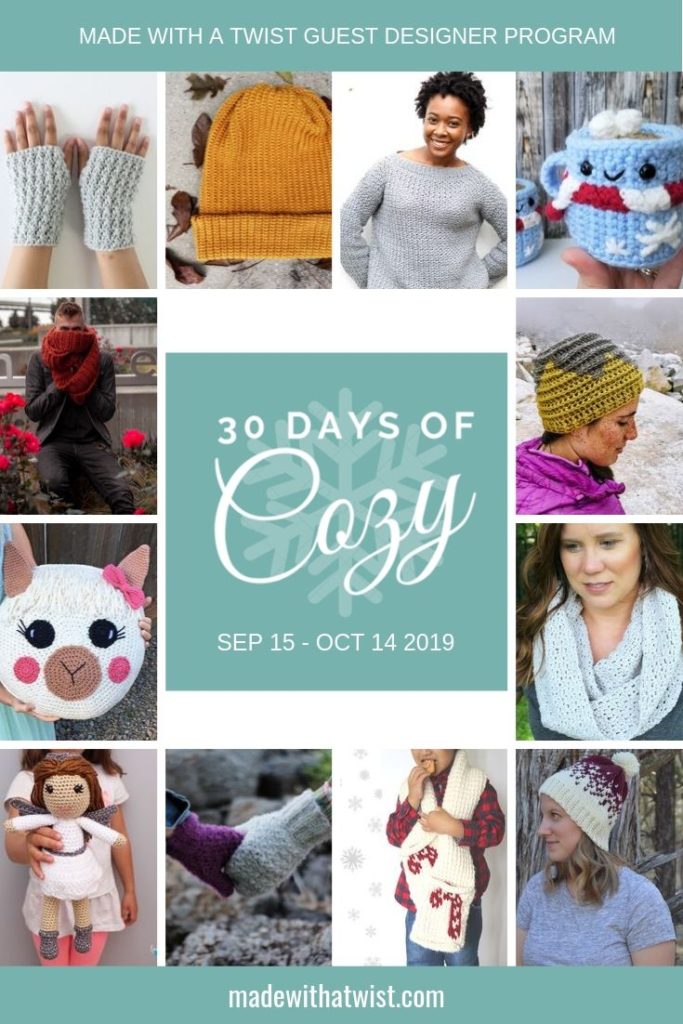 ---
The Easy Peasy Fisherman Beanie
Want to hear more about the design I've included in this bundle?!
The Easy Peasy Fisherman Beanie is a beginner-friendly pattern only using single crochet, but the placement of the single crochets make this piece look even more delicate.
This pattern will be released for free on the Made With A Twist Blog at the beginning of October, but if you can't wait (and you'd rather have the premium upgrade) head over to learn more about the pattern bundle and everything included.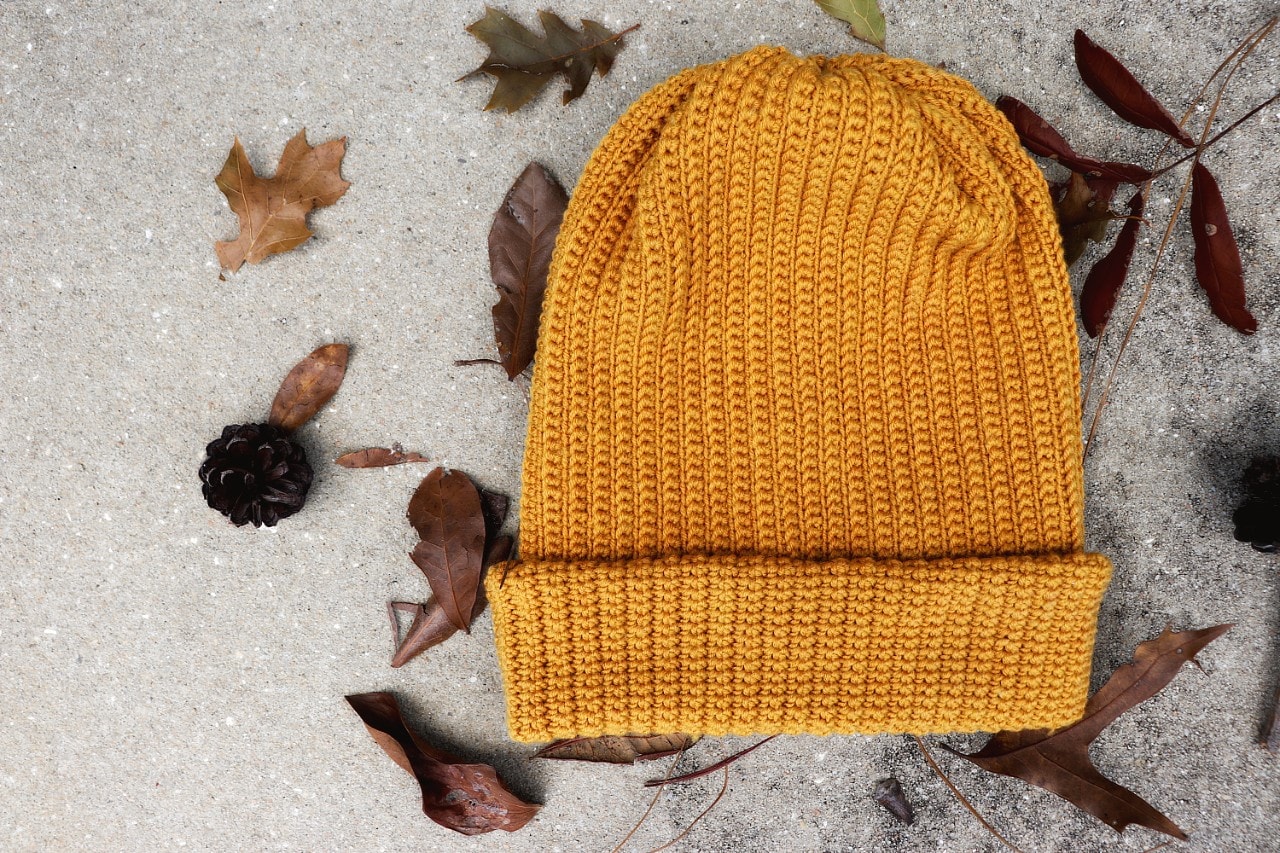 What's in the premium upgrade?
Within the free pattern, you will find all of the information needed to create this beanie with a medium weight yarn and the average women's head size. But the premium upgrade for the Easy Peasy Fisherman Beanie has a few exciting extras.
If you purchase the bundle, you will receive the premium upgrade that includes:
Additional sizing options for toddler, child, tween, women, men
Finished measurements for each size
The starting chain and number of rows needed for each size
Easy-to-follow, color-coded pattern instructions for each size (medium weight)
AND instructions on how to make this same beanie using a lightweight yarn rather than medium weight (with the resizing options, measurements, starting chain and rows needed)
Gauge included using both medium and lightweight yarn
I'm not going to lie, it was a lot of work to put all of that together, but I'm so excited that I was able to get it all figured out! Below you can see what each beanie looks like using medium weight versus lightweight yarn. I love the delicacy of the lightweight yarn!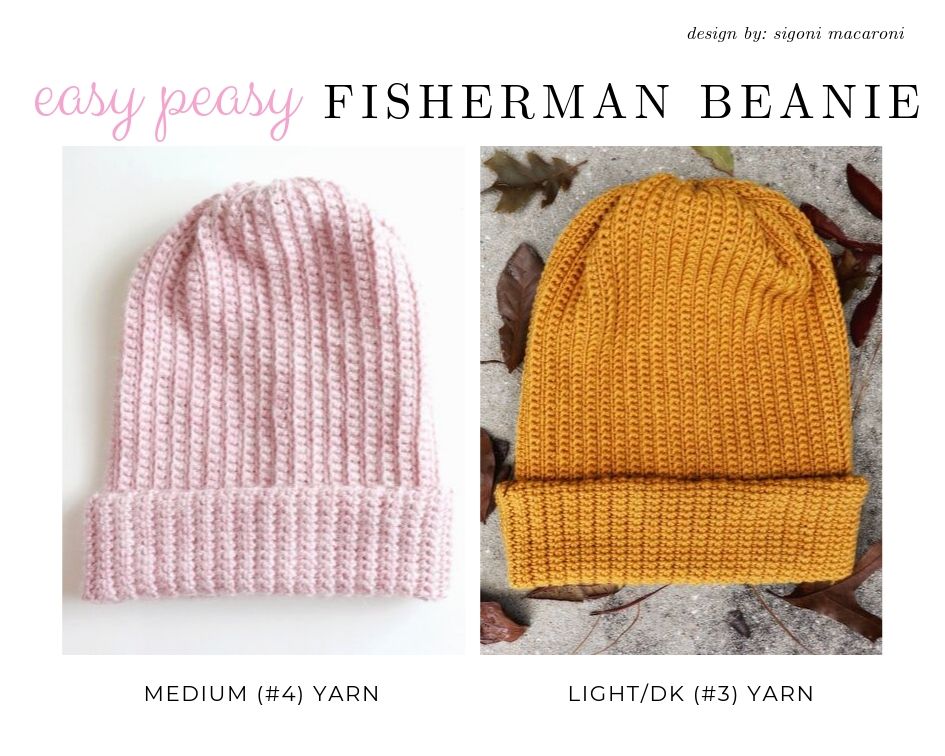 ---
To wrap things up, if you caught the 30 Days of Cozy Bundle last year, you already know the quality and professionalism of each design that Pam includes in the event. This year, you get another chance to add some more fantastic patterns to your collection and I can't believe they're all included for just $12!
Don't miss out on this limited time offer as these patterns will never be offered at this low price again.
---
30 Days of Cozy Crochet Pattern Bundle Giveaway
Before you go, I promised a giveaway! In order to enter to win the Crochet Lovers Prize Bundle, follow the instructions on the Rafflecopter form below. You will be entering for your chance to win:
6 skeins of yarn (total)
6 crochet patterns/pattern books
3 project bags
A unicorn yarn bowl
A tunisian hook of choice
1 circle light for mobile phone
More!
a Rafflecopter giveaway