Design Your Own Crochet Patterns – 15 Tips & Tricks
Making the decision to design your own crochet patterns is such an exciting time! There are so many things that I could tell you about design, but today we'll go over how to design your own crochet patterns with 15 tips and tricks. You will learn how to find inspiration, what to expect in regards to frogging, and the vital tools you'll need to help you on your journey. Let's dive in!
Before we get into today's tips, I wanted to walk you through my own design backstory. First of all, I never in a million years thought it would be possible for me to design my own patterns. I thought designers were complete professionals who went to school for design and had all kinds of certificates. Though there are certified programs out there, you don't need a certificate in order to design. Think of an artist who draws her own cartoons in her dorm room every night. Crochet is an art form and all you need to design is a little bit of creativity.
I've talked about my first year of crochet and the inspiration behind my first design in another post that you can find here, but in case you haven't read that one I'll briefly summarize here. My son is obsessed with the movie, Trolls. We've seen it a bajillion times, he's memorized all the songs (and so have I), and not even I grew tired of it. It's a good movie. It was a few months before Halloween so costumes were on the brain.
Side note: My mother used to make all of my Halloween costumes and I want to continue to do the same for my kids.
One day when we were watching the movie, Branch popped up on the screen and his vest reminded me of a stitch I had learned about that same week. I had an instant lightbulb moment and knew I could figure out how to use that stitch and turn it into that vest. After failing several times, I finally figured out how to make this vest work. The only problem was, if I did that one thing to fix it I would have to rip back almost all of the work that took me hours to do. After arguing with myself about whether or not to frog my work or leave it half-assed (excuse my language), I told myself I would rather it look perfect than to complete it and not be satisfied. And so I ripped it all back.
After dreadfully ripping back all of my hard work and redesigning it the new way, I was ecstatic. I repeated the same design with the front two panels and I felt like this vest was the most perfect thing on the planet. I was extremely proud of myself.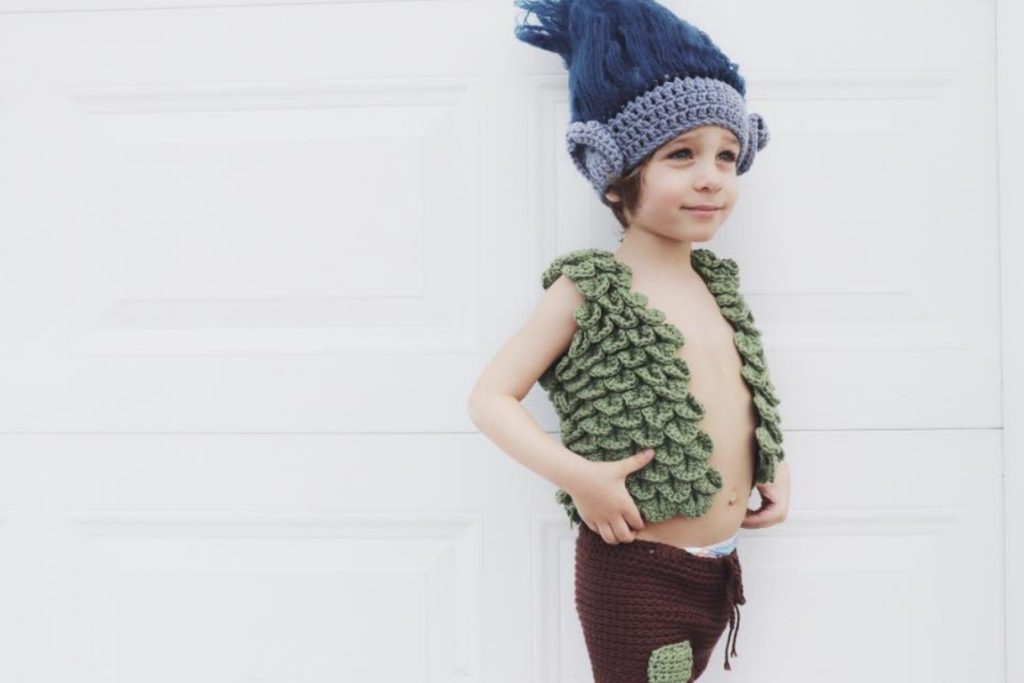 As a designer, I fail a LOT. I frog my work a LOT. Unfortunately, so will you. This is normal! When I first started, frogging would make me feel like I completely wasted my time. It would make me feel like I was not cut out for this whole designing thing. Don't let yourself feel that way. It will drain your creativity.
Don't look at the frogged work as a waste of time. Look at it as something you will remember not to do next time. Look at is as a valuable lesson learned. Remember:
"Failure is the opportunity to begin, only this time more wisely."
Now let's get you started on designing your own crochet patterns!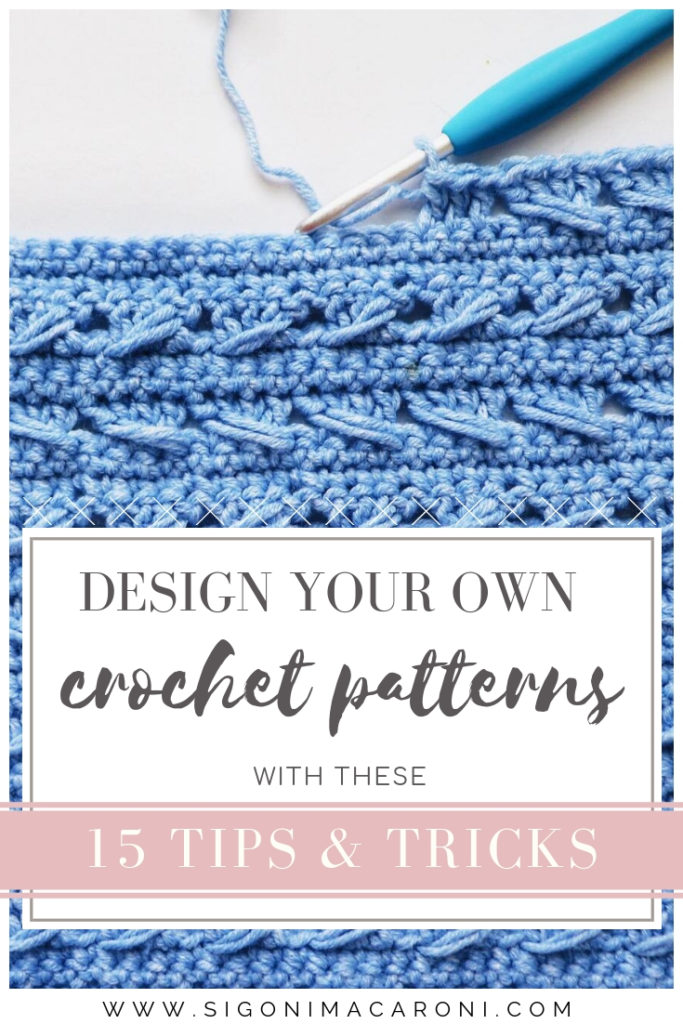 Design Your Own Crochet Patterns – 15 Tips & Tricks
1. Find Inspiration
Inspiration is everywhere! If you've been researching about how to find inspiration, a lot of people say this and I'm sure it doesn't help. But it's true! I could create an entire post just about finding inspiration, but I'm going to try and make it short and sweet. Some of the most common ways I find inspiration is when browsing through Pinterest, Instagram, or magazines.
Magazines
My favorite magazines to go through are Vogue, parenting, and home and garden magazines You'll need to train your mind to start looking at things differently. When you're looking through a magazine, you might see a top with some beautiful colors and think, "Hmm that would look super cute if it were crocheted!" Try it! Magazines are also great for home decor ideas.
Instagram
With Instagram, I like to look up a certain hashtag and browse through looking for inspiration. For example, I'll type in #falldecor and scroll through finding a variety of ideas for blankets, decor items, color pallets, fabric patterns, and so on. It's my favorite way to look for inspiration. Then you can save them to your collection and go back to view them later.
Pinterest
I go to Pinterest as a last resort when it comes to inspiration. I love Pinterest, don't get me wrong. But not necessarily for inspiration. Pinterest has a lot of DIY, crochet patterns, knitted patterns, etc. and I would rather stay away from all of that. By looking at other designer's patterns, you could unintentionally create a similar pattern because the design you came across is in the back of your mind without you realizing it. When I'm looking for inspiration on Pinterest I try to search for things like beach bags and clothing that are unrelated to crochet.
---
2. Start with a Simple Shape
I suggest starting with a scarf, a baby blanket, or even a dishcloth. Something small, repetitive, and preferably a square or rectangle. That way you don't have to worry about increasing and decreasing in the beginning.
---
3. Use a Simple Stitch
If you've never designed before, starting with something like cables is going to drive you mad. If you have an idea in mind, create it using a simple stitch. Then once you're finished and you know the design idea and the shaping (if needed) works, then you can try another stitch from your handy dandy stitch dictionary.
---
4. Grab yourself a Stitch Dictionary
This is a must. I have at least five or six and I use them all for almost every design! By having a stitch dictionary, it will show you a bunch of stitches you didn't even know existed. Combining them is the fun part! My favorite stitch dictionary is "Crochet Stitch Dictionary: 200 Essential Stitches" by Sarah Hazell
---
5. Write Down Every Idea
After you become inspired by something, you need to write it down. Make sure you write down your idea as soon as you think about it. Don't say, "Oh I'll remember later! Because you won't. We never do. And then you'll get frustrated later because you know it was a great idea, but now you can't remember what it was!" Can you tell I'm speaking from experience?
I love to use these super simple notebooks and label them with stickers because each of my notebooks are for different things; design ideas, brainstorming, blog post ideas, collections, etc.
If pen and paper doesn't work for you, you can also use note-taking apps like Evernote or Trello. Trello is my favorite because you can create different boards for different topics. It's brilliant and it's free!
---
6. Create a Sketch of your Design
No, you don't have to be an artist to do this! It is optional, however, having a general sketch will help you to visualize what shapes you'll need to create and what you would like the end result to look like. This is what I do almost every time I have a new pattern idea.
Below you can see the sketch I drew before I even started working on my Halloween Witch Bag. I think this is the closest my sketch has looked to my end result! I really love sketching out my ideas first because then I know exactly what I want to create.
Another reason I like to sketch out my designs is to see whether or not its going to work out the way I see it in my mind. I'll use my son's crayons to see how certain colors would go together, to see if I'd be able to create the shaping that I'm thinking of, and other things like that that you can physically see.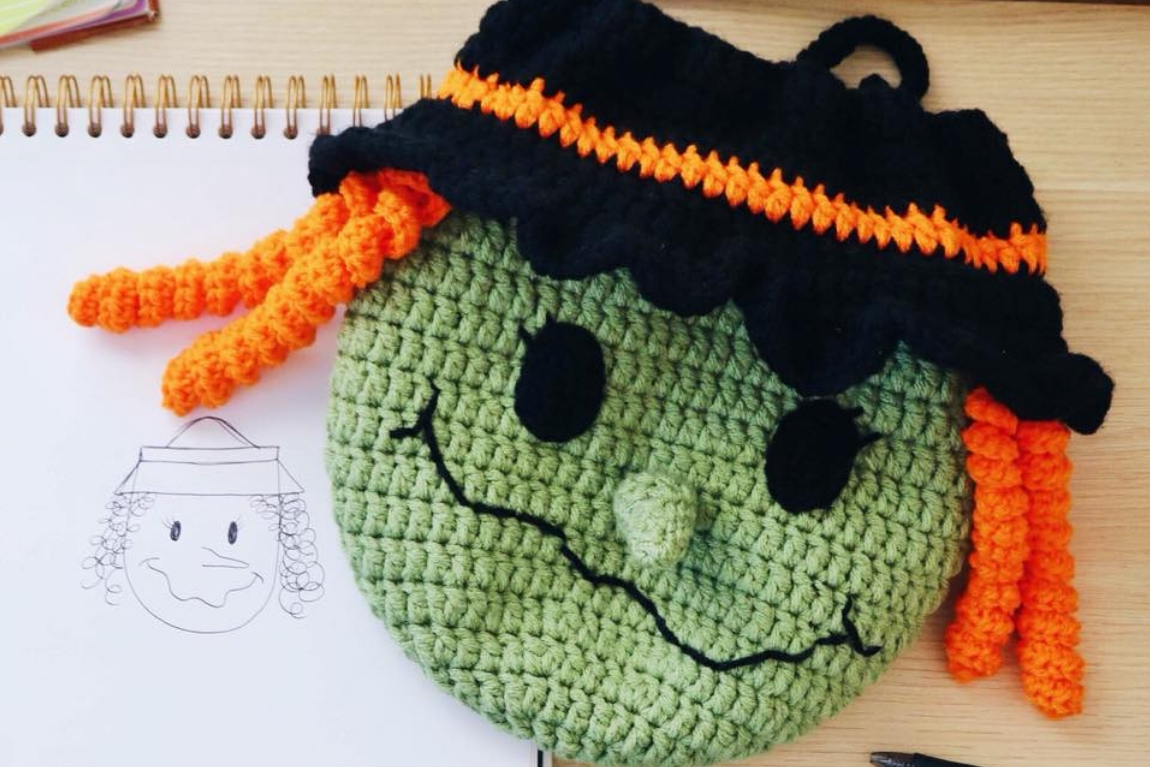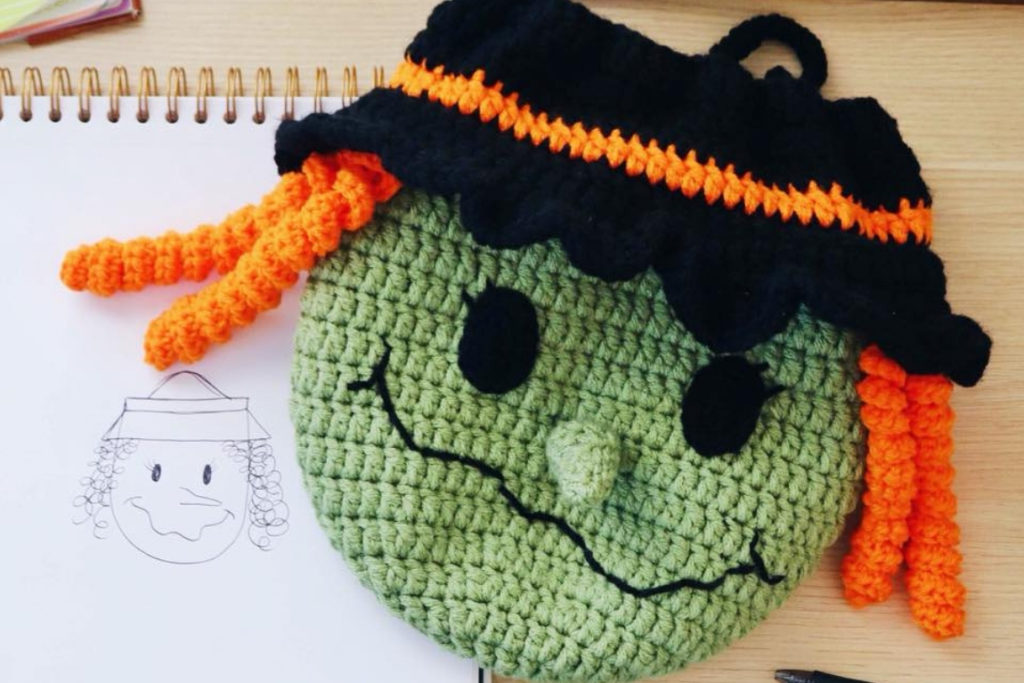 ---
7. Learn How to Read and Write Crochet Patterns
Of course knowing how to read a crochet pattern is vital. You can't design your own crochet patterns if you don't know how to read one, right? Click here to check out parts 1 and 2 of How to Read Crochet Patterns for Beginners if you're still struggling with this.
There are no specific rules to writing crochet patterns. Not all designers write their patterns the same way. Some designers are very detailed, while others can be quite vague. However, one thing they all have in common is the abbreviations used. The more you get familiar with how others write their patterns, the more you'll develop the style of your own writing. Maybe you don't like how vague one designer is, so in your patterns you'll be more detailed. Just make sure not to write paragraphs. If you have many notes for something in particular, be sure to include those in the notes section rather than the actual pattern.
---
8. Experiment
Crochet designing is all about experimentation. Break the rules! Let your mind go wild. Remember that the hook size listed on a skein is recommended, not required. Some ways you can experiment are:
Try different hook sizes with various yarn weights.
Combine a weight 4 yarn with a thread yarn
Use a large hook with a lightweight yarn to create more of a drapey fabric
Try different colors
Hold multiple strands of yarn
Go through your stitch dictionaries and create a bunch of swatches
Combine stitches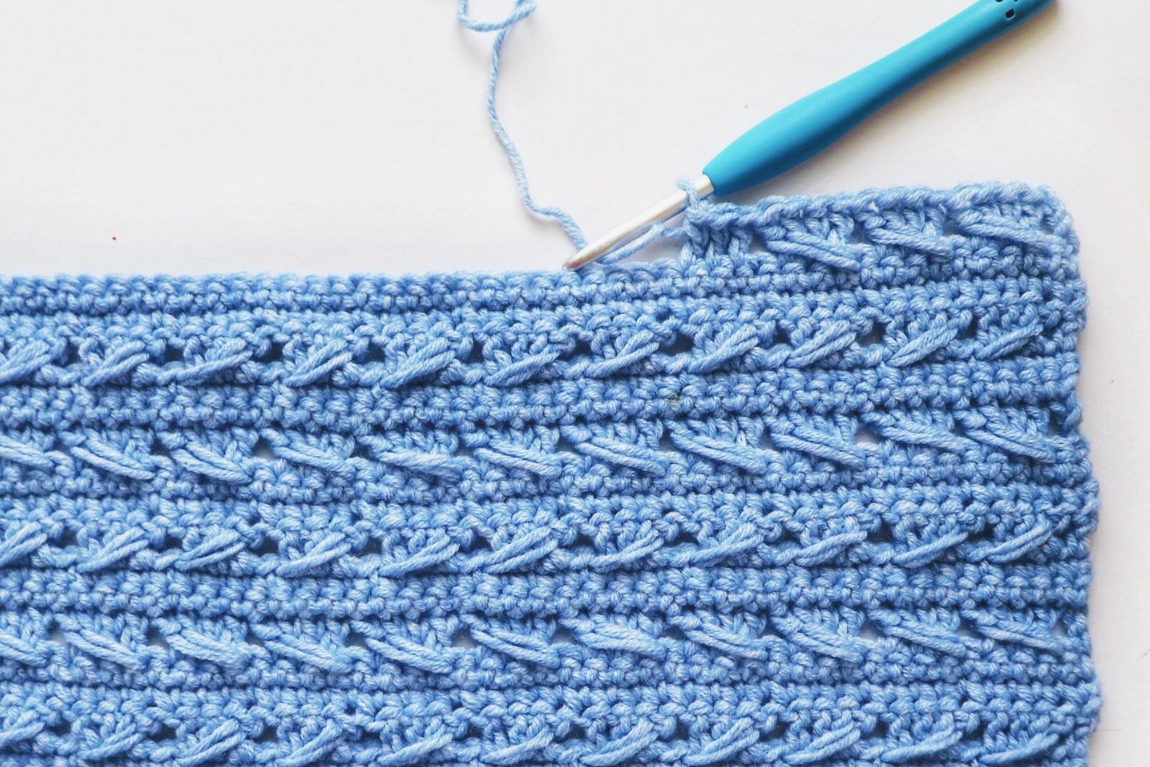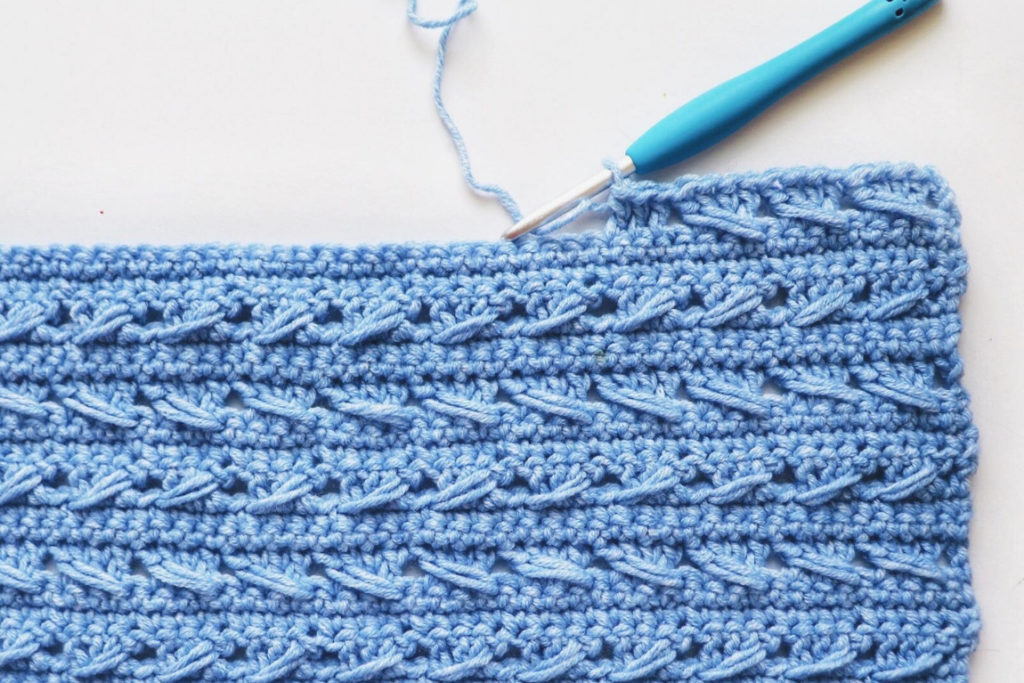 ---
9. Welcome All the Frogs
You will be frogging constantly so get used to it! Like I said earlier, crochet designing is all about experimentation. With experimentation comes frogging and figuring out what exactly you like. Do not view this as time wasted because I know it can feel that way sometimes. Just make a mental (or physical) note so that you know what not to do next time!
---
10. Stick to Your Style
This is a tough one because in the beginning not everyone has a "style". Sometimes it can take months or even years to find your own style. In the meantime, while you're still learning, crochet all the things! (We'll talk about this more in Step 12.) In time you will begin to see which items you really enjoy making the most. Then eventually you'll start turning them into something more unique to you.
---
11. Practice Designing a Pattern You Already Know
If you've crocheted a hundred granny squares, you've probably memorized how to crochet one without looking at the pattern. The next time you go to create a granny square, pretend like the pattern is missing and try to figure it out on your own. This goes for any small pattern that you've made multiple times.
---
12. Take Notes as you Design
When you start a new design, write down the yarn and hook size you're using so you don't forget later. Again, I've learned this the hard way. Also, write down any notes you feel are important along the way. These notes will be things that will help the maker along if there happens to be a part of the pattern that may be confusing.
When it comes to my Halloween Backpack patterns, I include lots of notes for the maker. There are notes about the design, how to customize the straps, and what to expect when sewing the bag together.
---
13. Learn about Gauge
Yes, it is a pain in the butt, but gauge is your best friend when it comes to designing. Remember, not everyones tension is the same. If you're designing something like a garment, you'll want to make sure another maker can obtain gauge and choose the correct size.
If gauge and sizing is hard for you to understand (like me! math is not my thing), this class is AMAZING. I took this course when I was learning how to create different sizes for the Dreamsicle Tee. I would not have been able to release that design if it weren't for this class. The instructor makes gauge so easy to understand. He even provides a chart that you can print out that tells you exactly how to do the math. You can watch this class for free if you sign up for a 7-day FREE trial with Bluprint.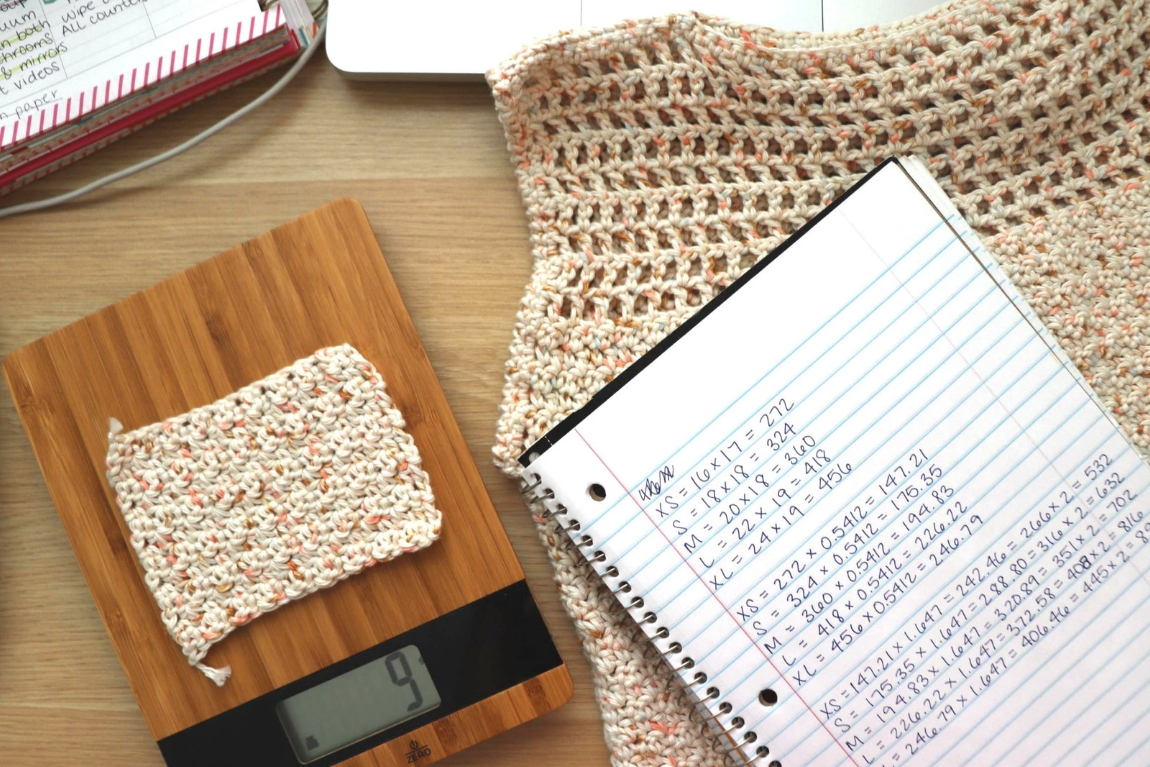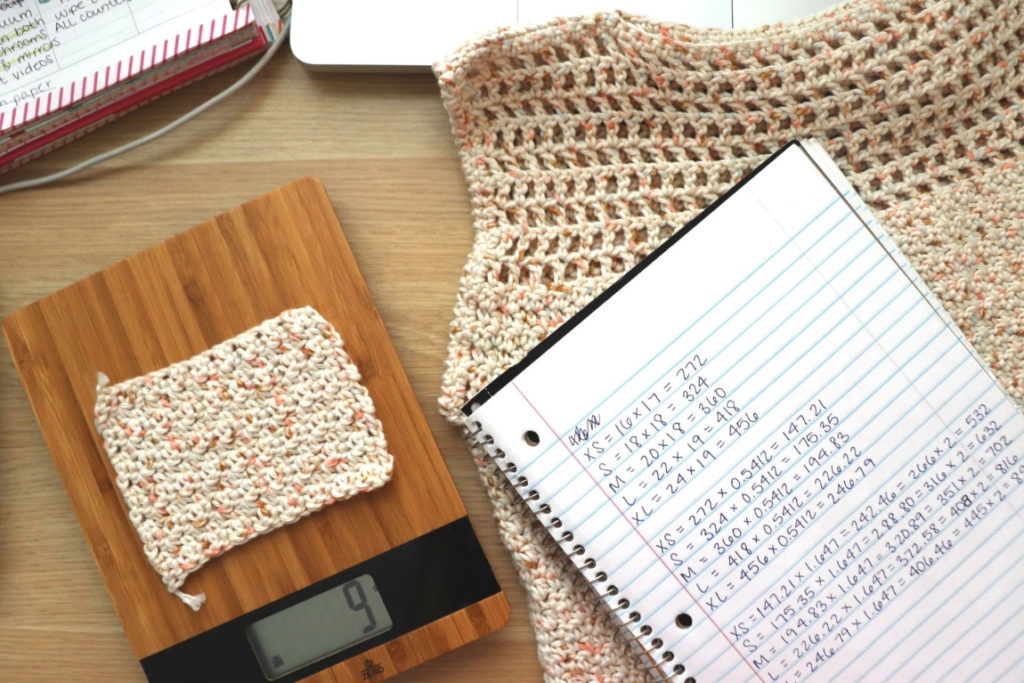 ---
14. Get your Pattern Tested
Once you're finished with your design and the editing of your pattern, you'll need to make sure the pattern is correct. You can do this by making it again using your pattern as if you are the maker. If you don't want to make it a second or you just don't have the time, you can ask a friend or someone online to test it for you. I found all of my testers for the Dreamsicle Tee on Instagram and I couldn't have asked for a better group of testers!
---
15. Don't Stop Crocheting Other Designer's Patterns
Once you decide you want to design your own patterns you're going to be excited to get the ball rolling. But don't stop crocheting other designer's patterns! When I first started designing, I felt like I wanted to spend the little time that I had designing my own patterns rather than creating others.
Believe it or not, this was a bad move! I put way too much pressure on myself to design pattern after pattern and I was stretching my creativity thin. When I failed at one design I became completely discouraged and felt like I wasn't cut out for designing. I failed again.. and again.. and then my crochet mojo went completely out the window. I didn't even want to design anymore because all of my creativity was lost and I was disappointed in myself.
Crocheting other designer's patterns does two things for you.
It teaches you the structure of how different projects are put together. For example, crocheting a garment. You can't successfully design a garment if you've never crocheted one yourself (well, I'm sure you could but it would be a LOT harder). Crocheting another designer's garment would show you one structure and technique of how to put a garment together. There are many different ways to create garments so the more you make, the more you learn. This goes for any type of pattern, not just garments.
It gives you that win that you desperately need! With designing comes failure. It's inevitable. Sometimes the design just doesn't work out the way you planned and that's okay. It happens to the best of us. When we're going through a struggle like that where we're feeling discouraged, it's nice to pick up a mindless pattern. Choose a mindless pattern with a repetitive stitch to ease your mind back into relaxation. Sometimes we just need that win. We need to know that we can still make things even if we're struggling with making our own things. It takes time and practice.
Learn all about my designing process in this video!
With these 15 tips and tricks, you're going to design your own crochet patterns in no time! Let's recap what we just learned, shall we?
First you will need to find inspiration by searching through various magazines, social media platforms, and get yourself outdoors too! In the beginning, use simple shapes and simple stitches. We don't need those increases and decreases confusing you right now. Grab yourself a stitch dictionary and experiment by creating different swatches with various hook sizes and yarn types. Write down every single idea you have and keep them all in one place. Remember that frogging is okay and will happen no matter who you are. Always take notes, stick to your style, and learn about gauge! Last but not least, continue crochet other designer's patterns so you can learn the basic construction of certain items as well as keeping yourself sane when you can't seem to get your design right.
Designing is not meant to be easy. It's all about testing your creativity and learning to bring out a part of you that you didn't even know was there. But if you're determined to create your own designs, you can do it! Don't give up!
Are you going to design your own crochet patterns? Let me know your ideas in the comments below. If you design your first pattern, show it to me! I would love to celebrate that enormous step with you <3