Basic Crochet Materials + Supplies You Need to Get Started with Crochet
Crochet is one of the cheapest hobbies when you first start learning. Notice that I said when you're getting started… because I promise you're going to get addicted to all of the gorgeous yarn and the yarn hoarding will begin! For now, let's just start with the basic crochet materials and supplies to get started with crochet. Obviously, the very basic crochet materials are yarn and a crochet hook, but I'm going to go over a few others that can make things a little easier.
First, let me tell you about the learn to crochet the easy way series if you haven't already read over it.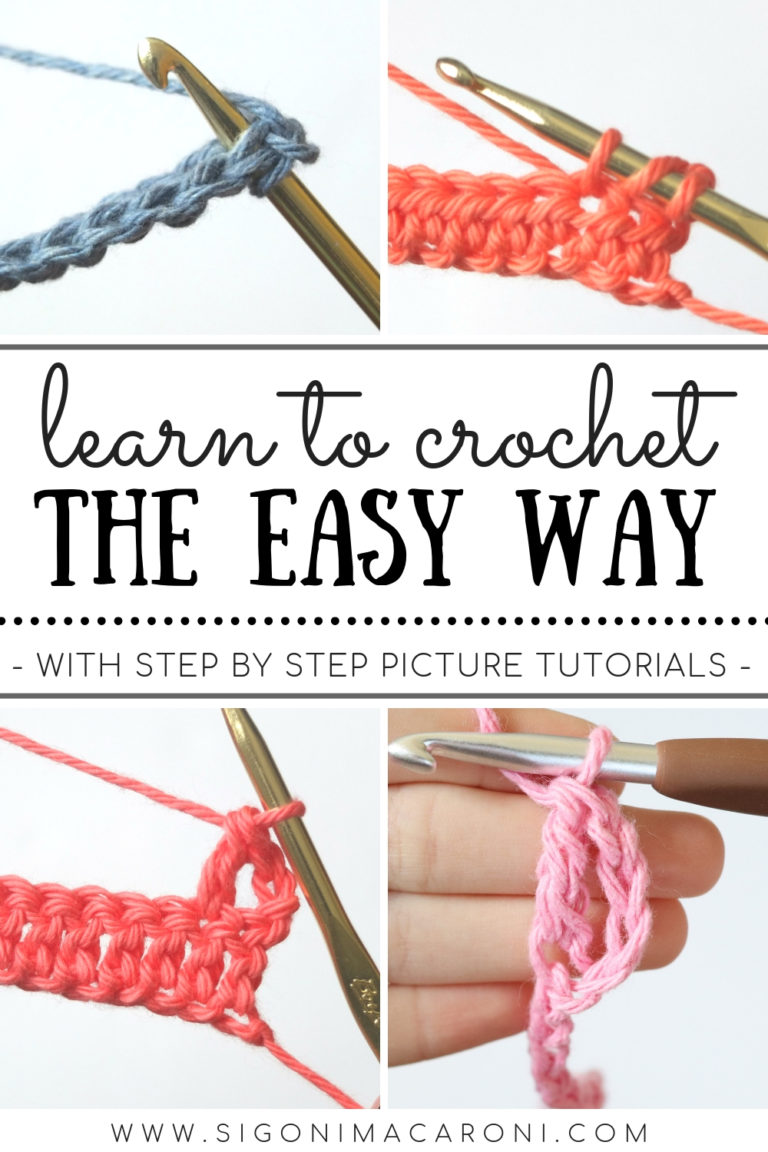 Learn to Crochet the Easy Way
The Learn to Crochet the Easy Way series was created to make learning to crochet as easy as possible.
Within the series, you will learn all you need to know to get started crocheting, learning the basic stitches, reading patterns, and some tips and techniques along the way.
There's also a way to receive even more hands-on help, by joining the Crochet'dy Bunch Facebook Group!
7 Day Learn To Crochet Challenge
Not sure where to start?
My 7-Day Learn To Crochet Challenge will give you step by step guidance on where to start, what to learn next, & how to get started on your first project!
Basic Crochet Materials and Supplies You Need to Get Started with Crochet
This post contains affiliate links, please view our disclosure policy for details.
The basic materials and supplies you will need to get started with crochet are:
Yarn
Crochet Hook(s)
Tapestry Needle (also called a Darning Needle or Yarn Needle)
Stitch Markers (optional)
Hook Case (optional, but probably necessary)
---
Yarn, yarn, yarn!
First things first, crochet is a yarn craft so you must have the yarn! The yarn is used to create the fabric of your project. Whether it's a garment, a home decor item, an amigurumi toy for your kids, it can be anything really!
The yarn is classified by their weight and fibers used. There are many, many, many different types of yarn fibers out there. Some of the most common are: polyester, acrylic, wool, cotton, superwash merino, and so many more.
There are now seven weight classifications:
Lace (0)
Superfine (1)
Fine (2)
DK/light (3)
Medium (4 – also known as worsted weight)
Bulky (5)
Super bulky (6)
Jumbo (7)
I love chunky yarn because they work up quickly and of course, they make super cozy blankets. When you're first getting started, I recommend using a medium weight yarn. It's cheap and easy to work with!
A few of my favorite medium weight yarns are: Lion Brand Vannas Choice and Wool-Ease. I also love Red Heart Super Saver to make fun projects like my Trick or Treat Witch Backpack!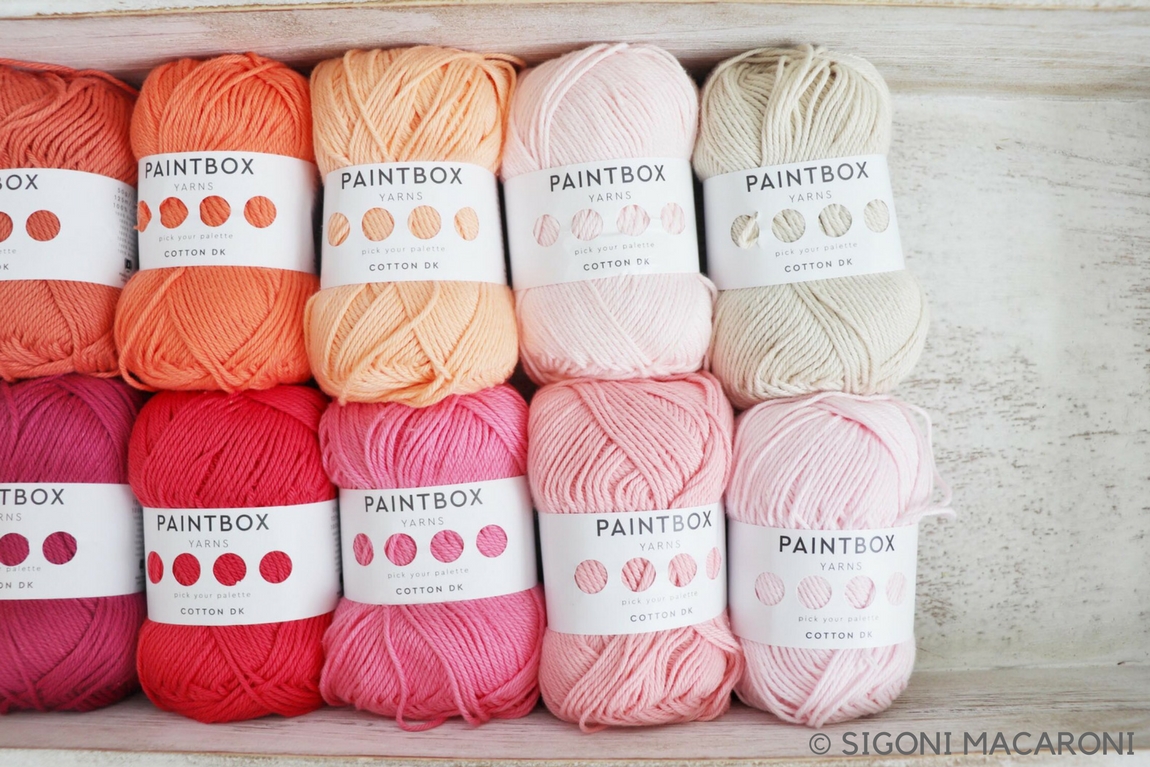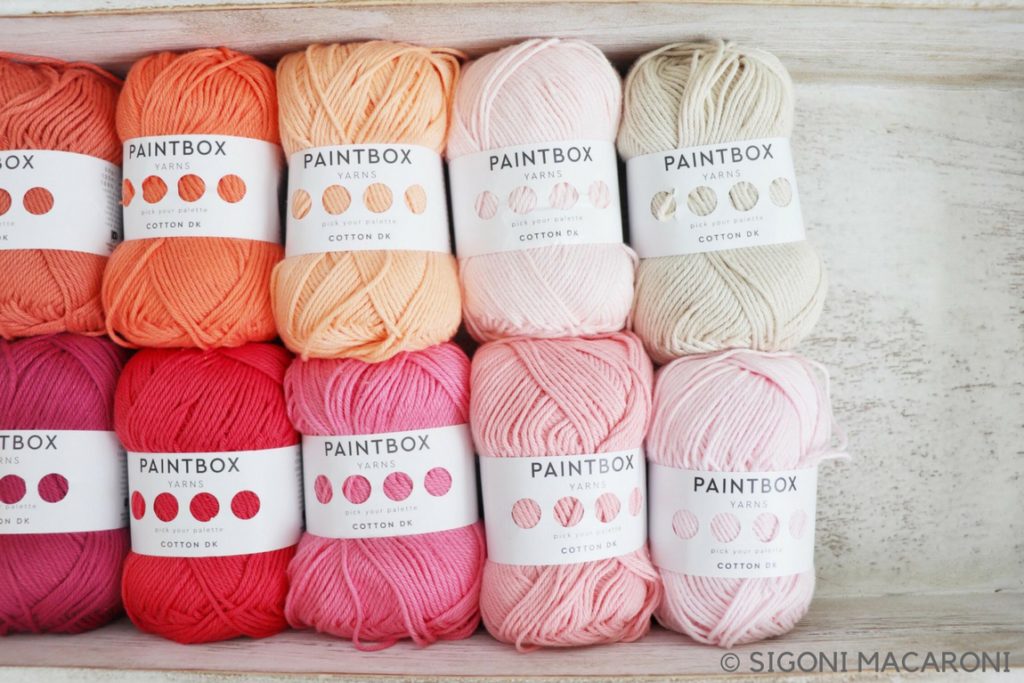 ---
Crochet Hooks
Have you ever gotten knit and crochet confused? A lot of people do, so let me clear that up!
The main difference between knitting and crochet is that with knitting you use two pointed needles. In crochet, all you use is one curved hook.
There are many types of hooks out there as well. For instance; aluminum, bamboo, ergonomic, plastic, and handcrafted.
I have hooks of all different sizes, types, and brands. I started off with a complete beginner's set and then continued to experiment here and there with different types. While you're crocheting you'll realize which hooks you like for which projects.
When you're buying your hook for a particular yarn, just make sure your hook size matches the suggested size on the yarn label.
Ergonomic Hooks
Ergonomic hooks usually have some sort of grip on the handle so that it puts less stress on your hand while you're crocheting. I never understood why someone would need an ergonomic hook because any hook I used in the past used to work for me.
Then I came across Clover Crochet Hooks and I thought I would give them a try. I fell in love. If you have any issues with your wrists or hands getting tired or cramping easily, I HIGHLY recommend using these.
When you sign up for my email list, you'll receive a bunch of freebies to say thank you. One of these freebies is a list of my all my favorite crochet tools and resources. Come join the gang!
Aluminum & Plastic
Aluminum and plastic hooks are cheap and come in a lot of different sizes. Both are great, too!
The only problem I've had with plastic hooks is when I crochet with two strands of yarn or with cotton yarn. The plastic hooks make it a little harder to work your stitches because they're a little flimsy. They might even break… which I've learned from experience. Other than that they work pretty well!
Handcrafted Hooks
There are so many talented hook makers over on Etsy as well. Most of these hook makers create handcrafted, ergonomic handles using polymer clay and some even carve them out of wood! Which I think it really impressive and one day I just want to try to make one myself.
Before you purchase a handcrafted hook, make sure to do your research and read reviews. I always base my purchases off of reviews. I've purchased several ergonomic hooks from The Speckled Clay Boutique. Her artistry honestly astounds me.
Then there's Miramar Woods who I've never purchased from, but would LOVE to. I've spoken with her a few times and she is the sweetest. She even has live videos sometimes of her carving her hooks, which is fascinating to watch.
---
Tapestry Needle
A tapestry needle an essential part of your basic crochet materials. It looks like a sewing needle only it has a soft tip so that it doesn't prick you or split your yarn. These are used to weave in the ends of your yarn once you finish and tie off your project.
This needle can also be used to sew your work together. For example, if you're making a granny square blanket or many styles of crochet garments.
Bent tip tapestry needles are even better to have, especially when you're sewing together amigurumi. To me, they're like the ergonomic hooks of tapestry needles.
---
Hook Case
This one is optional, BUT you will probably want a case or at least a place to put all of your crochet supplies. If you have a drawer or cabinet set aside specifically for crochet, then you're good to go.
If you're in need of a case to keep everything in check, you can buy one at your local craft store or Amazon, my personal favorite. You just can't beat free 2-day shipping!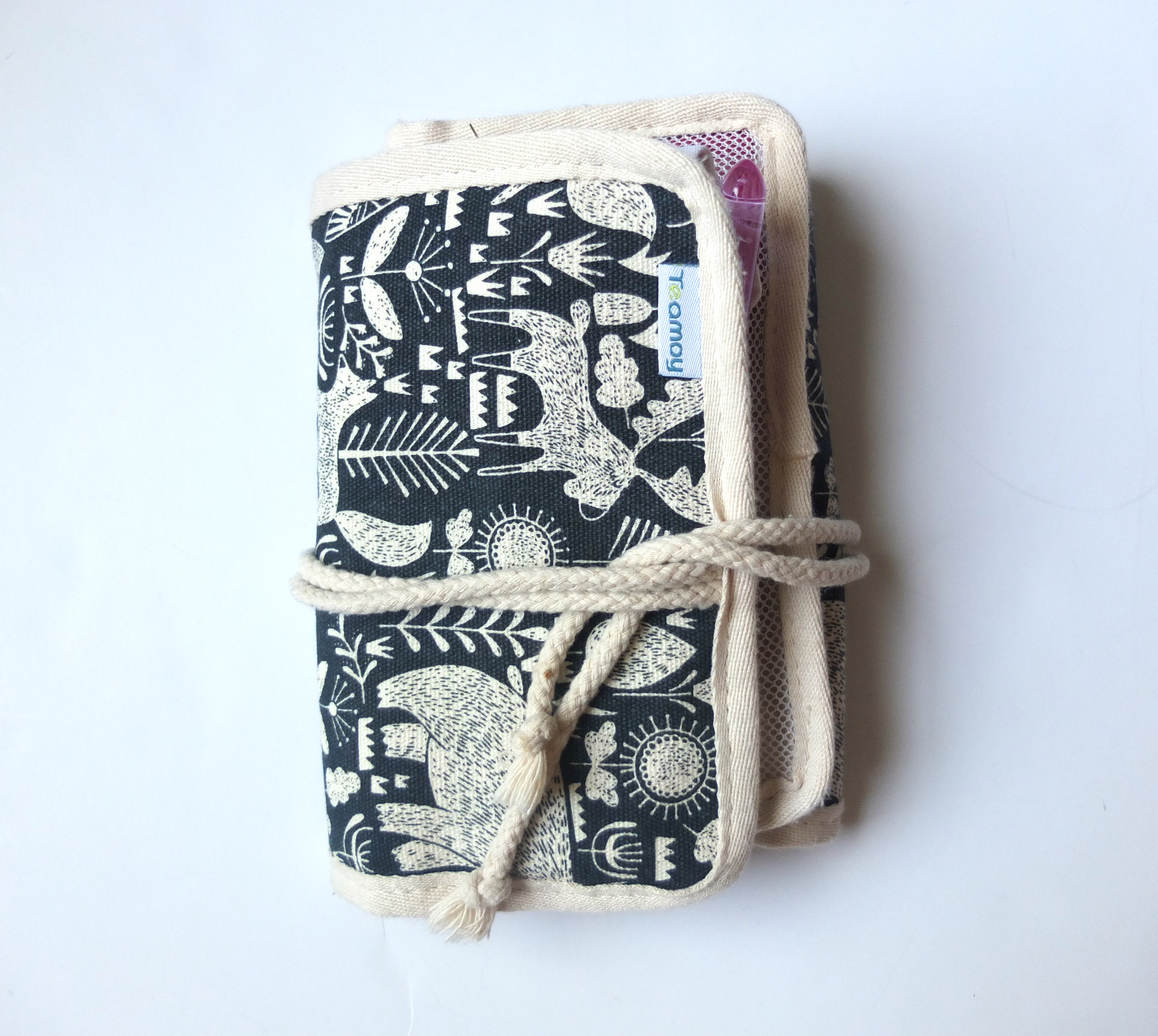 ---
Stitch Markers
I wouldn't say stitch markers are absolutely necessary when you're first starting out because you don't need them with every pattern.
However, I guarantee at some point during your fun-filled crochet life, you'll wish you had a set of stitch markers.
Stitch markers are used in a number of different ways:
When crocheting a large project, you can use stitch markers to keep track of your rows so you don't lose count.
When crocheting in the round, they are used to keep track of your first stitch of the round. This is favorable when creating amigurumi.
When creating a garment, stitch markers are very useful when marking armholes or to help hold panels together while sewing.
Plus, many other ways that you'll come to find!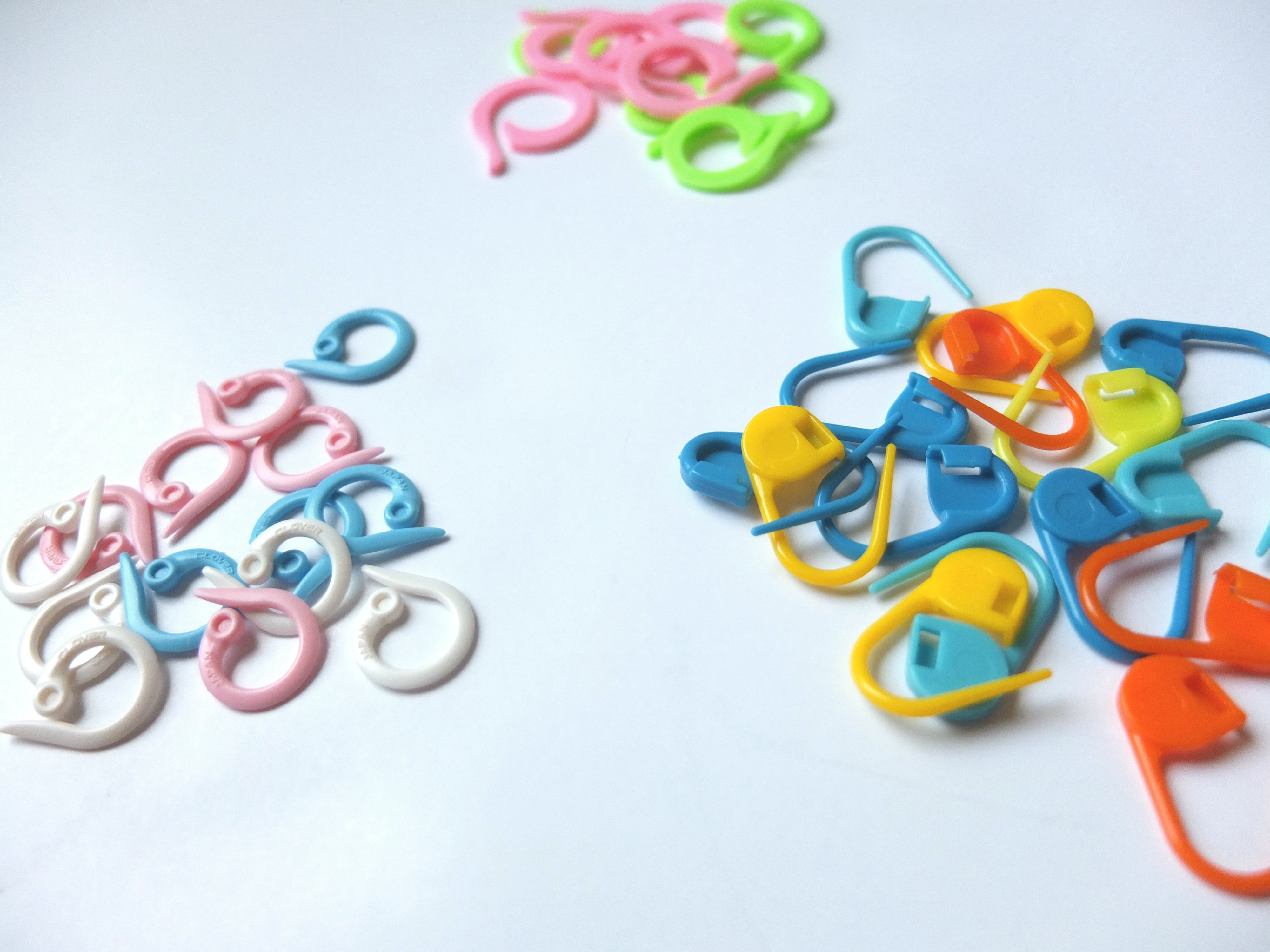 ---
3 Tools to Make Crochet Easier to Manage
1. Ergonomic Hooks
I know I already mentioned these but hear me out. Crochet is a new hobby for you and you're still in the learning stages so I know you may not want to spend a few extra dollars on some ergonomic hooks.
If you do decide to splurge a little, crocheting might come easier to you when you have a hook that glides through your stitches and feels great in your hand!
The other day I asked some ladies over on Instagram what they're hands-down favorite crochet tool was. Guess what was the number one answer? Ergonomic hooks.
2. Yarn Bowl
If you don't have one now, you're soon going to realize why everyone loves them.
When I first started crochet, I didn't know that yarn bowls existed until my husband surprised me on Mother's Day with one a few years ago.
I think he was tired of me complaining about my yarn balls always flopping everywhere and falling on the floor. Sound familiar?
I was very impressed that he knew what I was struggling with and found the exact solution without me even knowing they existed! So props to him.
I have at least four of them now! You can find a few wooden yarn bowls over on Amazon. Or you can purchase a beautifully crafted yarn bowl from a handmade shop on Etsy.
3. Ball Winder
This is another gift that my husband bought me without my knowledge that it existed. Again, super impressed (I think he's a keeper!).
This handy dandy ball winder is used to turn store-bought skeins into little yarn cakes! They're super cute and it makes it easier to:
Fit your adorable little yarn cake into your new yarn bowl
Unwind your ball as your crocheting without running into those pesky snags and tangles
Not sure what to learn next? Sign up for my 7-Day Learn To Crochet Challenge for further step by step guidance on where to start, what to learn next, & how to get started on your first project!
Click Here To Join The FREE 7-day Challenge!
In Conclusion
There are many basic materials and supplies you need to get started with crochet, but there are only two tools you really need need. These are your:
This would cost you about $6 or less. When you add in the tapestry needles, stitch markers, and hook case we're looking at about $19 if you buy them separately.
But remember, you can buy a crochet beginner's set that comes with everything and more (minus the yarn)!
Crochet is probably one of the cheapest hobbies to get started with and one of the most beneficial to learn! It is also a wonderful form of self-care. If you have the chance, read this article on how crochet improves your memory. It's really quite fascinating!
---
Next in the Learn to Crochet the Easy Way Series:
---
By the way, I've put together a quick-read, free beginners guide that you should really check out! The free eBook provides 13 essential, detailed tips that a lot of beginners don't know and would truly benefit from! Get your free guide along with access to my freebie library by signing up for my email list below!
---
The Crochet'dy Bunch Facebook Group
I created a Facebook Group just for you! We're calling ourselves the Crochet'dy Bunch and I would love for you to join. We have daily threads that include:
Motivational Mondays
Tip Tuesday
WIP Wednesday
Tutorial Thursday
Chit Chat Friday!
In this group, we talk about all things crochet, dive deeper into tutorials and share tons of laughs! Plus, there's a video tutorial for every picture tutorial. If you join the group and have any questions about this post or would like me to go over something I didn't cover, feel free to leave a question on the wall or send me a message!