31 Scrap Yarn Crochet Projects | Stash Busting Challenge Week 3
Whether you save all of your unused yarn in a box or you have some skeins that you purchased and never used, we all need to figure out what to do with our scrap yarn. Now that we're on Week 3 of the Stash Busting Challenge, you have 31 more scrap yarn crochet projects to choose from! Which project will you make?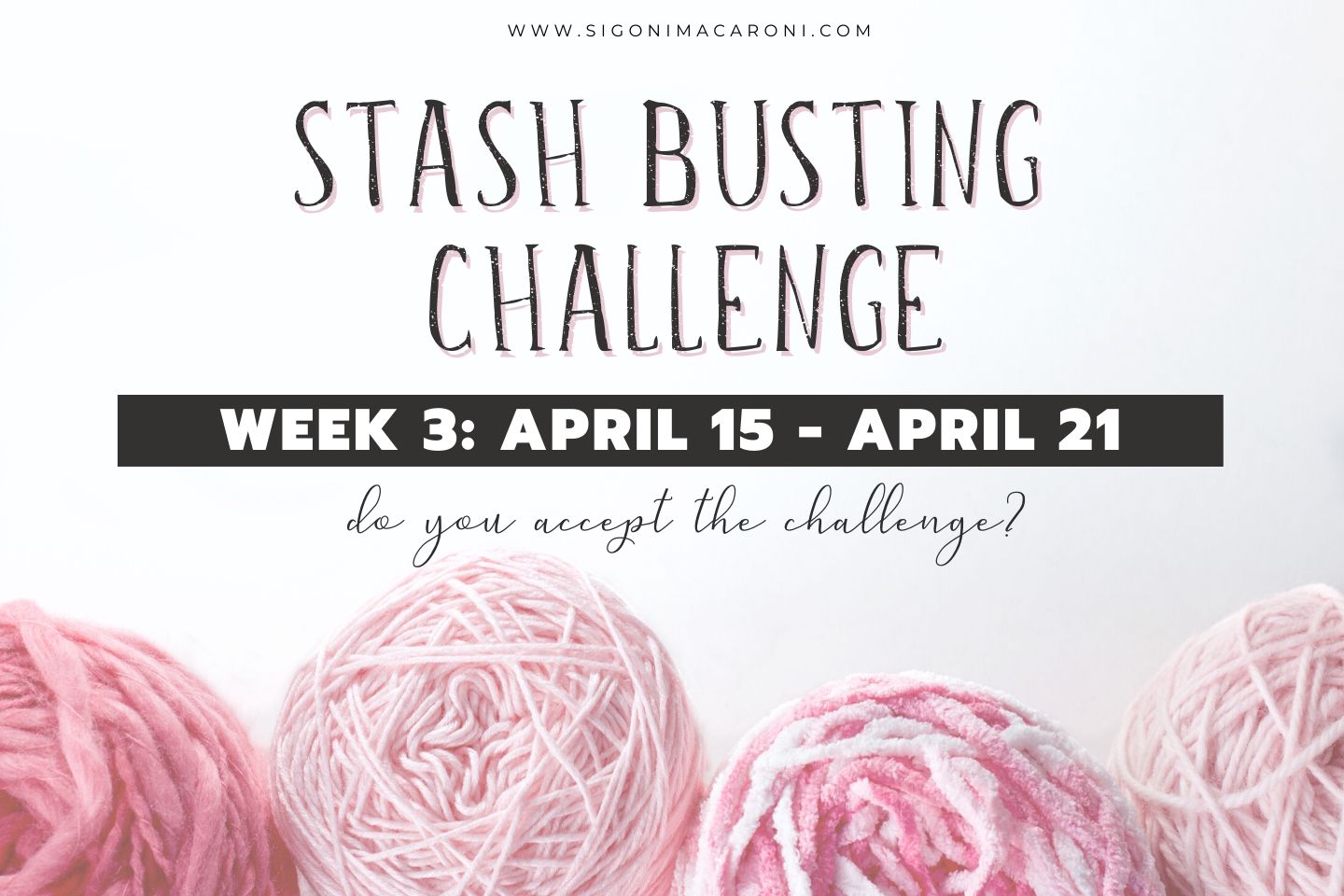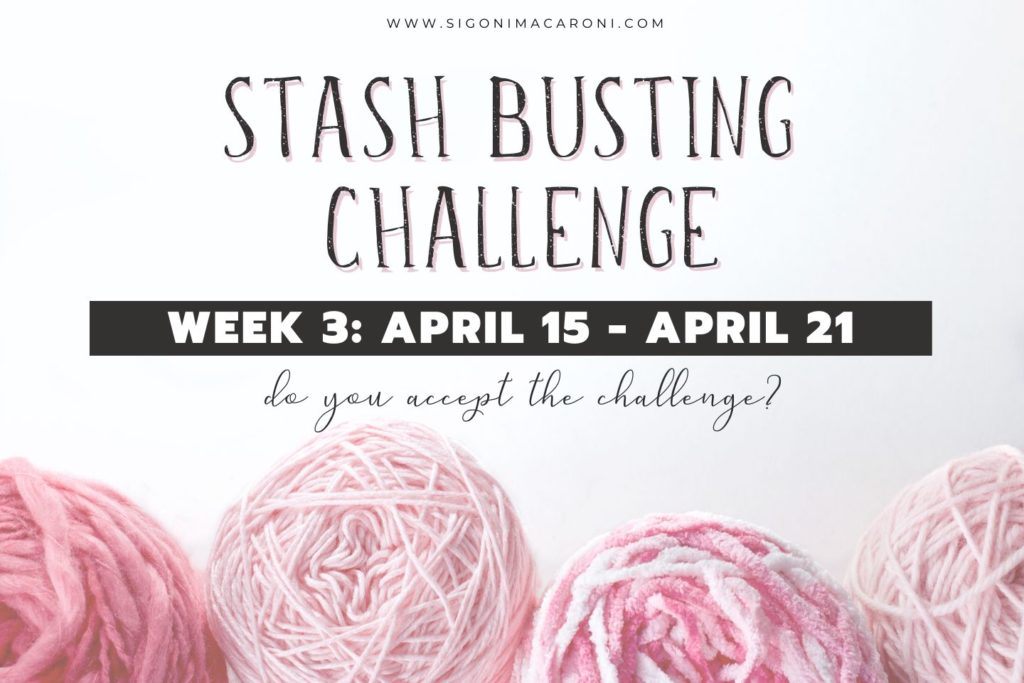 If you haven't heard about the Stash Busting Challenge yet, where have you been?! Click here to learn all about the challenge and how it works.
Each week we gather more and more designers to bring you more scrap yarn crochet projects and today's list has become pretty long. During this pandemic, our goal is to bring people together and that's why we put together this challenge.
I encourage and challenge you to participate in the Stash Busting Challenge not only to use up your scrap yarn, but also to get your mind off of the things we can't control and replace it with a bit of happiness and community.
We may be alone, but we're alone together.
By the way, this is how the Stash Busting Challenge works in a nutshell. 👇🏼👇🏼👇🏼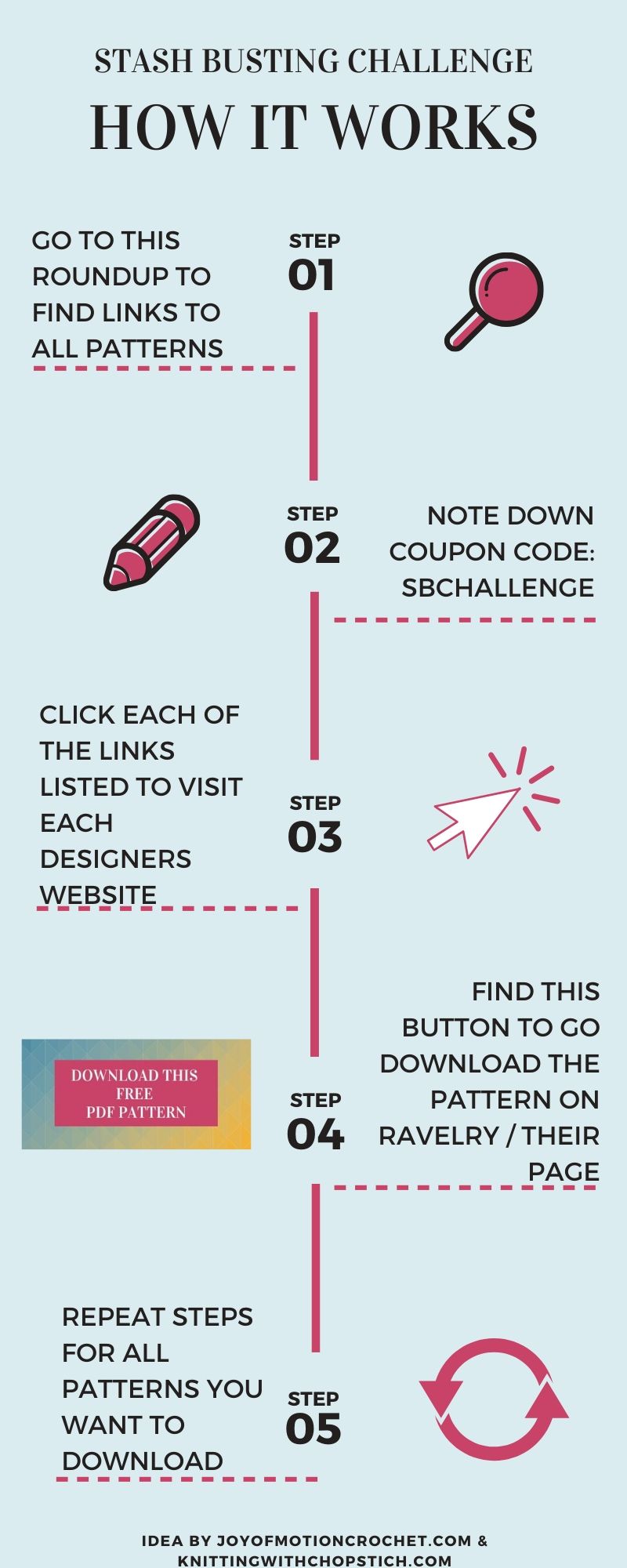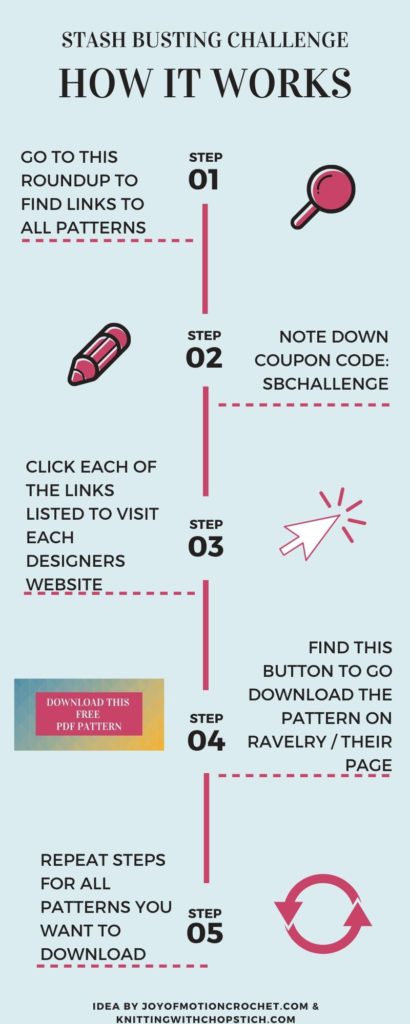 Craft The Day Away
If you're like me and you enjoy crafting in all kinds of different ways (or maybe you just want to learn more about crochet!), I highly recommend checking out Bluprint (formerly known as Craftsy).
They have an amazing selection of creative education classes ranging from crochet to gardening to cooking to painting… Honestly I could go on and on. Head over to their site, click "Crafts" and you'll see a drop down of all the craft categories they offer.
I've had their subscription for years and now that I've taken most of their crochet classes, I'm off to learn how to start a vegetable garden! What will you try?
---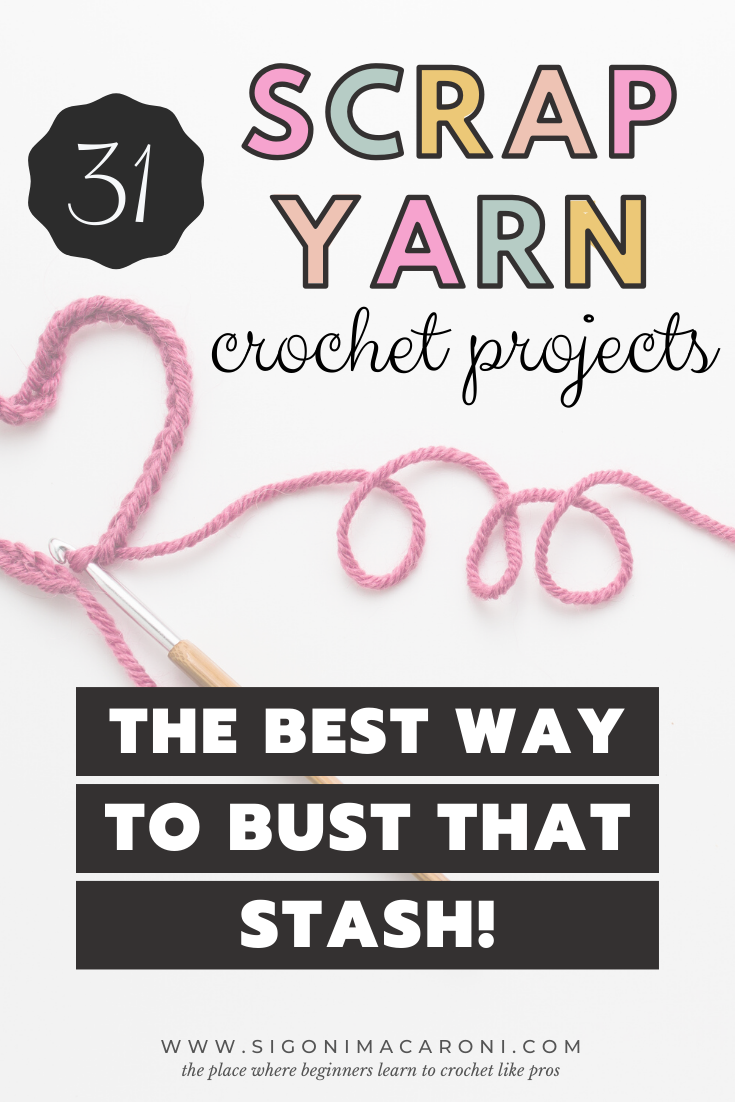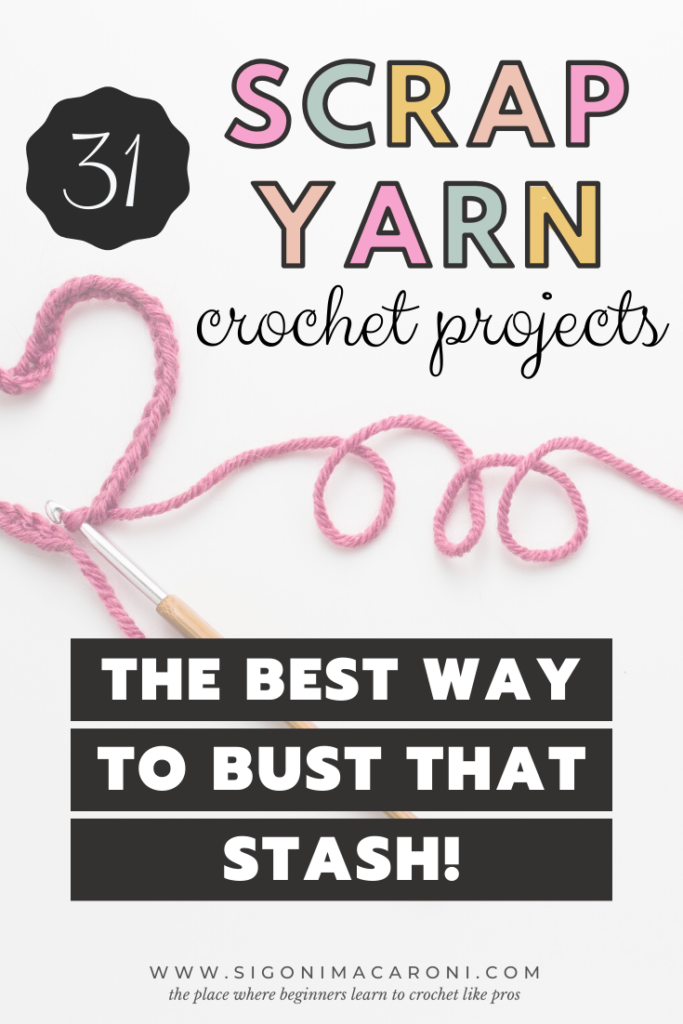 STASH BUSTING CHALLENGE – WEEK 3 (APRIL 15-APRIL 21)
Remember that each of the patterns below will also be available as a free PDF download but only during the week they are released.
For each pattern you want to download, click the button to go to the designer's website. Within that designer's pattern, you'll locate and click on the "DOWNLOAD THIS FREE PDF PATTERN" and use the code: SBCHALLENGE to get it free!
31 Scrap Yarn Crochet Projects To Bust Your Stash
Thank you so much for participating in this weeks challenge!
WHICH OF THESE SCRAP YARN CROCHET PROJECTS WERE YOUR FAVORITE?
DID YOU START GETTING THAT STASH BUSTED?
Don't forget to share your makes and spread the love!
If you know someone who has a large stash of yarn to use up, share this post with them and you can make new things together! Even if you don't share this post with anyone else, you should absolutely share each of your stash busters with us whenever you're finished!
SHARE YOUR PROJECTS WITH ME BY TAGGING ME ON FACEBOOK OR INSTAGRAM, @SIGONIMACARONI, AND USE THE HASHTAG #SBCHALLENGE.