33 Scrap Yarn Crochet Projects | Stash Busting Challenge Week 4
Do you have old, leftover yarn that you don't know what to make with? Or maybe you have a small amount of yarn and you don't know how to use it up. These 33 scrap yarn crochet projects will help you with that. From kitchen items to hair accessories and toys for the kids, there's a little something for everyone.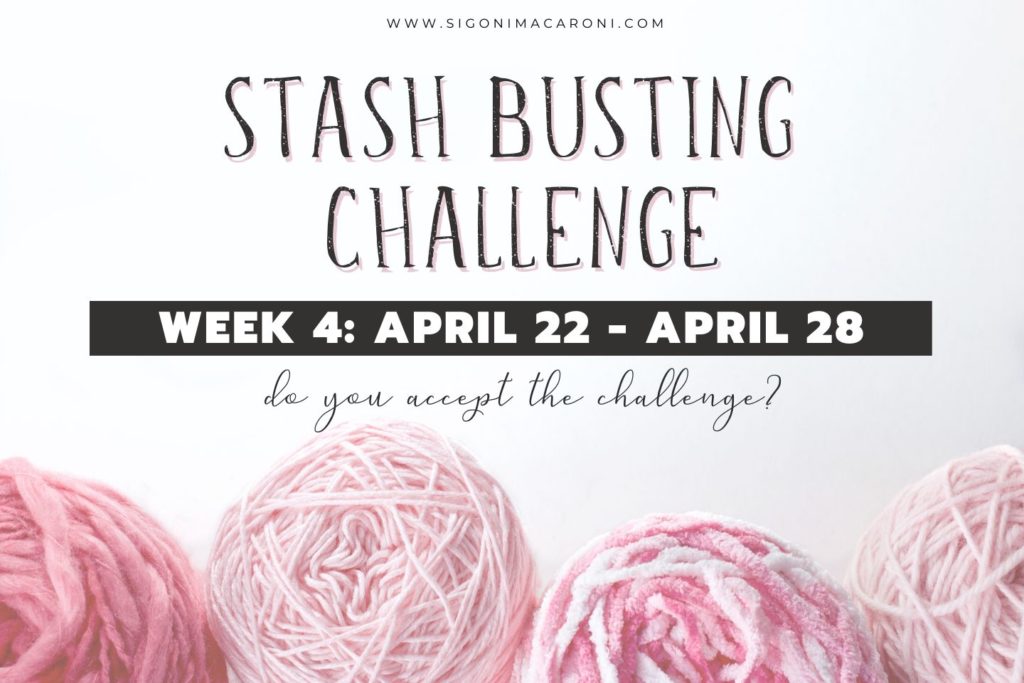 Over these past few weeks, myself and a few other designers have come together to create a massive list of scrap yarn stash busting crochet projects for you (some are knit too!) No matter the occasion, stash busting projects are always needed.
Sometimes we just want to use up the yarn in our stash. Other times, we can get tired of making all the blankets and just want to make something small for that quick win.
If you want to see each week of the Stash Busting Challenge in one place, you can find them all here.
But if you just want to get to this weeks scrap yarn patterns (and find out how you can get each of them for FREE), here's how things work.👇🏼👇🏼👇🏼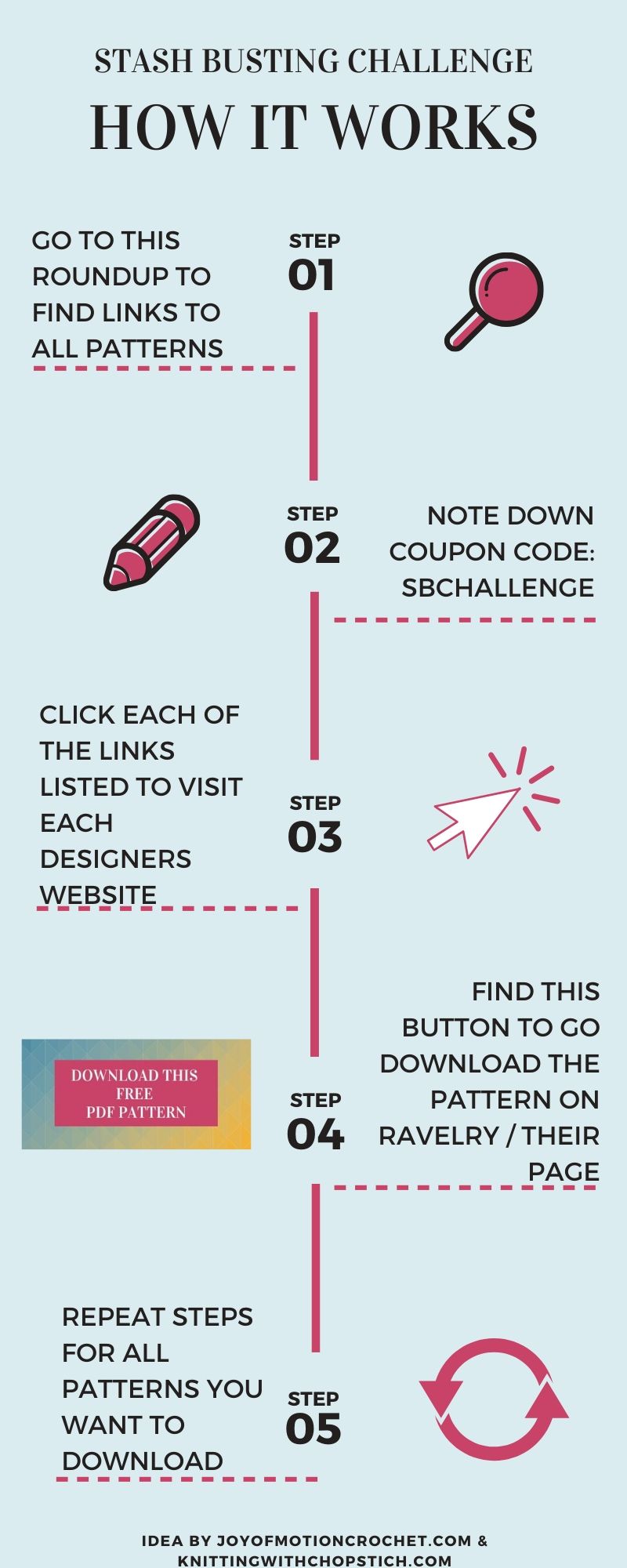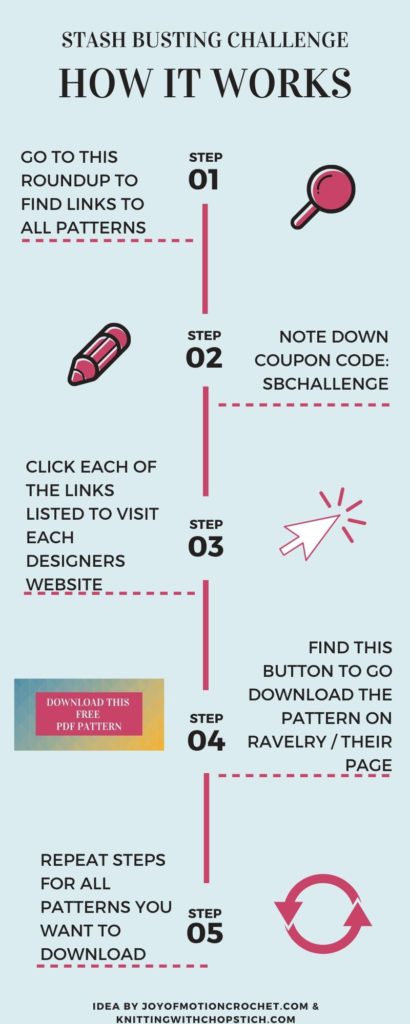 ---
Craft The Day Away
If you're like me and you enjoy crafting in all kinds of different ways (or maybe you just want to learn more about crochet!), I highly recommend checking out Bluprint (formerly known as Craftsy).
They have an amazing selection of creative education classes ranging from crochet to gardening to cooking to painting… Honestly I could go on and on. Head over to their site, click "Crafts" and you'll see a drop down of all the craft categories they offer.
I've had their subscription for years and now that I've taken most of their crochet classes, I'm off to learn how to start a vegetable garden! What will you try?
Start your FREE trial today!
---
STASH BUSTING CHALLENGE – WEEK 4 (APRIL 22-APRIL 28)
Remember that each of the patterns below will also be available as a free PDF download but only during the week they are released.
If you want to make sure you don't miss any patterns, sign up below to stay up to date!
For each pattern you want to download, click the button to go to the designer's website. Within that designer's pattern, you'll locate and click on the "DOWNLOAD THIS FREE PDF PATTERN" and use the code: SBCHALLENGE to get it free!
---
33 SCRAP YARN CROCHET PROJECTS TO BUST YOUR STASH
Thank you so much for participating in this weeks challenge!
WHICH OF THESE SCRAP YARN CROCHET PROJECTS WERE YOUR FAVORITE?
DID YOU START GETTING THAT STASH BUSTED?
Don't forget to share your makes and spread the love!
If you know someone who has a large stash of yarn to use up, share this post with them and you can make new things together! Even if you don't share this post with anyone else, you should absolutely share each of your stash busters with us whenever you're finished!
SHARE YOUR PROJECTS WITH ME BY TAGGING ME ON FACEBOOK OR INSTAGRAM, @SIGONIMACARONI, AND USE THE HASHTAG #SBCHALLENGE.
Don't forget to sign up for updates so you don't miss a single free PDF pattern for this last week!