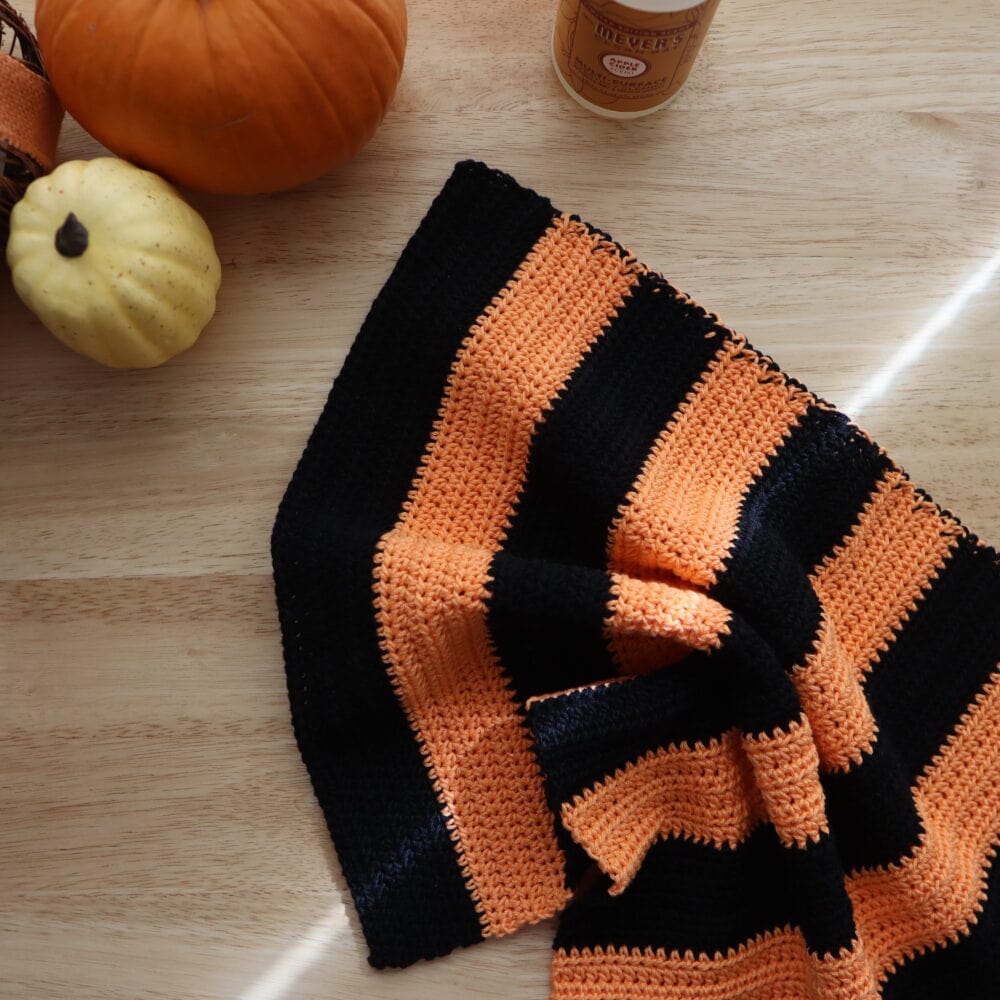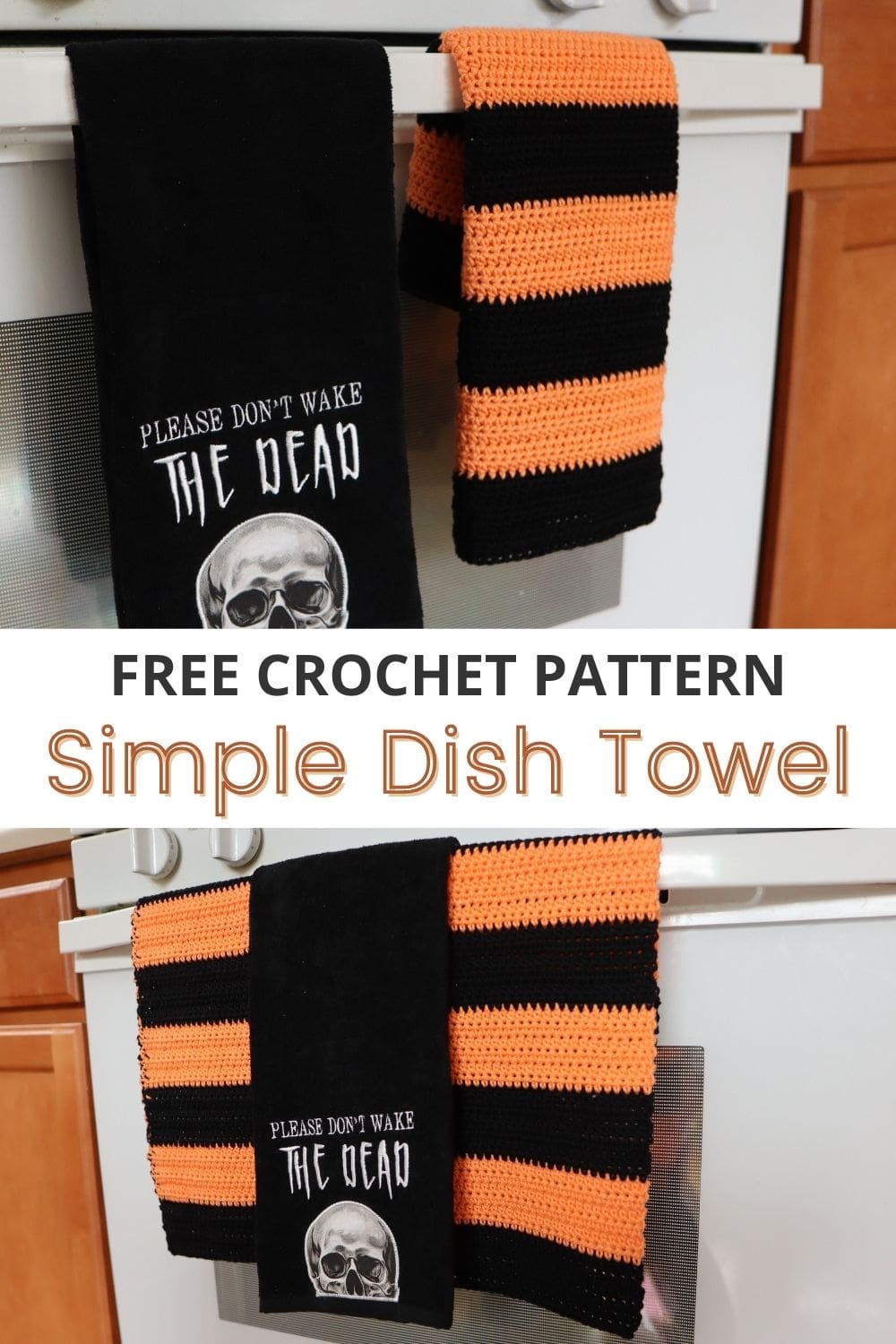 How would you feel if you never had to weave in your ends again? Yeah, you and me both! Today I'm going to teach you how to make this super simple striped dishcloth, but there's more. I'm also going to show you this neat trick that will help you to change colors WITHOUT having to weave in your ends… I know right?!
So here's what happened. I don't like weaving in my ends.
Anyone else? 🙋🏻‍♀️
With the original dish towel, I thought I would carry the yarn up as I went and it wouldn't be as noticeable… WRONG! I just kind of made it up as I went and here's what it ended up looking like.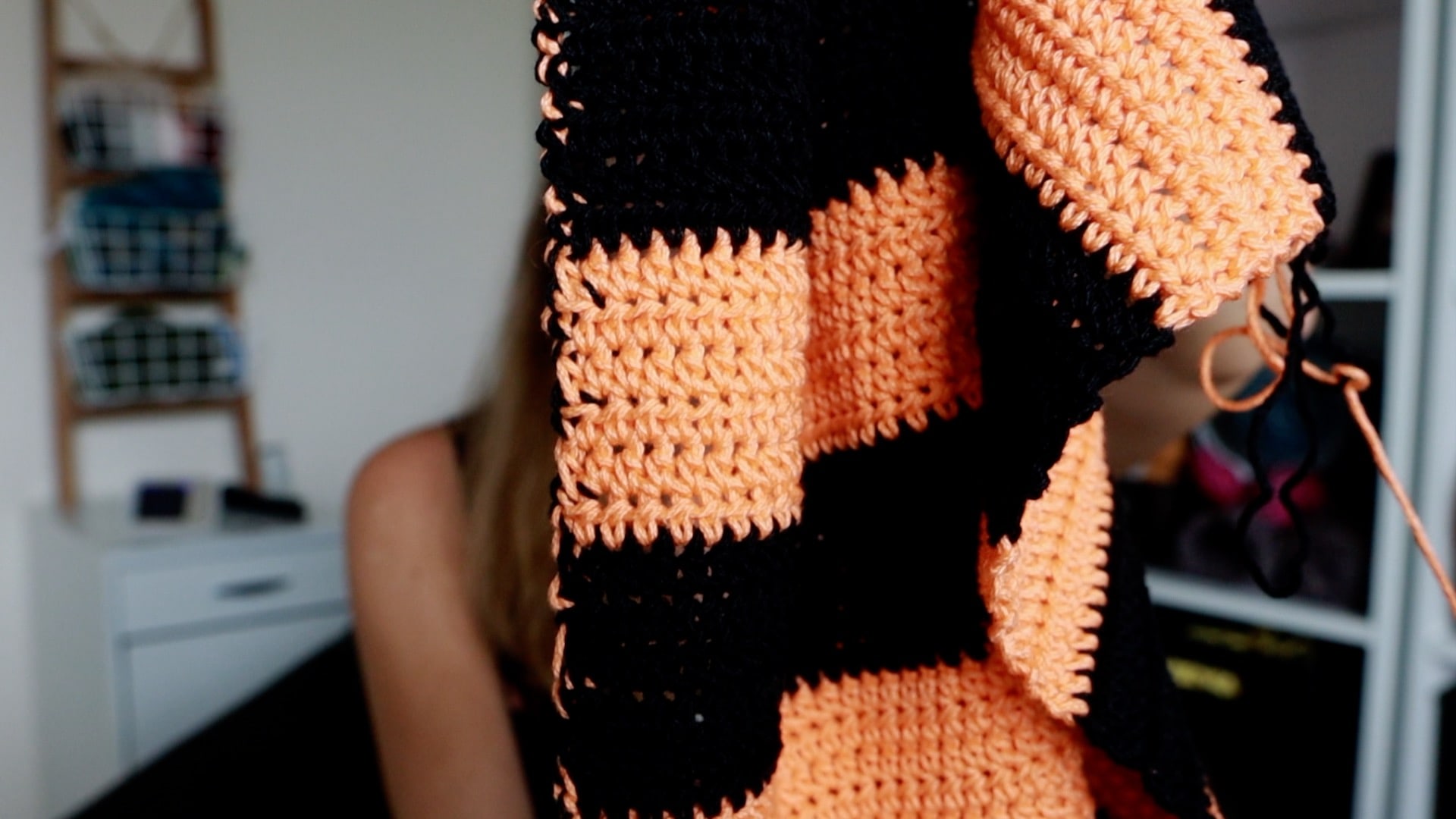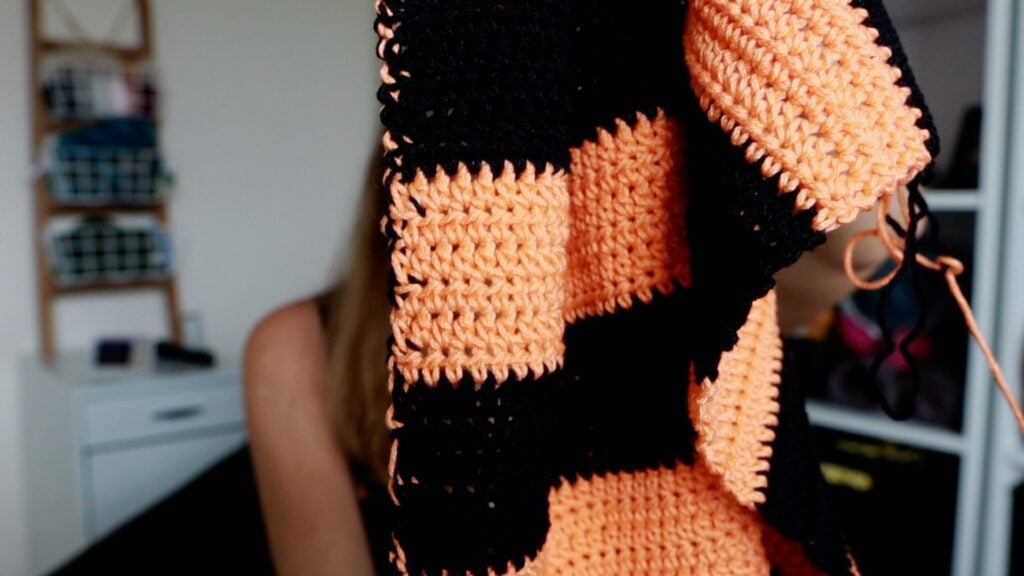 Now I could just put a border around it, but 2 things happened:
I ran out of black yarn
Even if I had an extra black skein, I actually liked the dish towel better without a border
So I did some digging and found this hidden gem that more people need to know about. After learning this technique, this is what my new dish towel looks like.
I completed all four color changes without having to weave in my ends AND my edges have a near perfect finish.
Okay so let me tell you how I did this. First I'm going to share the yarn join method. Then I'm going to share the crochet pattern for the dish towel and how I incorporated this technique into it.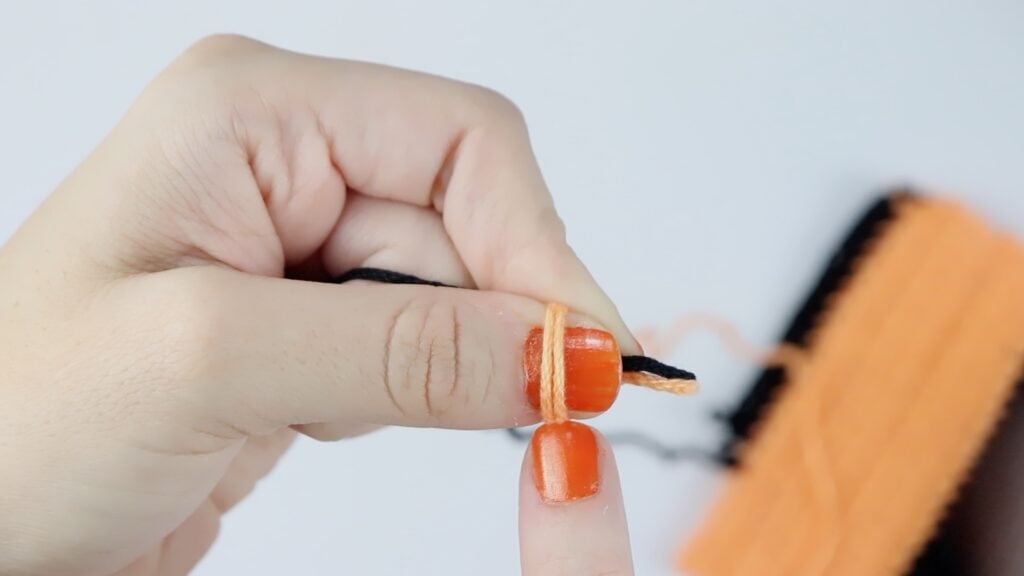 How To: Yarn Join WITHOUT Weaving in Ends
First things first, I want to say I did not come up with this ingenious method. In my research to find a yarn join without weaving in ends, I came across a few different YouTube videos.
I first came across a video by KellsBells demonstrating this technique and how to incorporate it into an actual pattern. And she linked to ANOTHER channel called Project Baby Blankets who may be the original creator of this method, but I'm not 100% sure.
I practiced using both videos and ended up feeling the most comfortable with a combination of the two.
You can use this technique in many ways other than this beginner crochet dish towel pattern.
You can use it to:
Join a new yarn of the same color
Create a scrap yarn cake – You can do this by joining different kinds of yarn this way and rolling it up into a ball
Switch yarn colors for easy color changes and NO weaving in ends!
Before incorporating it into a pattern, make sure you practice with some spare yarn until you get the hang of it.
To learn how to yarn join without weaving in ends, the video tutorial will be much more helpful.
Beginner Crochet Dish Towel Pattern Details
This beginner crochet dish towel pattern wasn't originally something that I was planning on sharing the pattern for. I decided to crochet this dish towel because I bought some Halloween socks of the same pattern and thought it would look really cute as a dish towel.
Plus, I just bought another spooky dish towel and thought it would complement it well.
This pattern is so simple. The only stitch used is the half double crochet.
I personally love making simple projects with only one stitch. Let me know in the comments if you're the same way. I make a lot of patterns like this, but I never post them because I'm not sure if anyone would be interested in super simple crochet patterns.
To create the color changes, I cut the yarn after completing my last stitch. You have to be pretty precise, so make sure you watch the video tutorial to see the special trick.
Then join your yarn the same way I explained earlier and you will have your NEAR PERFECT yarn join WITHOUT having to weave in your ends.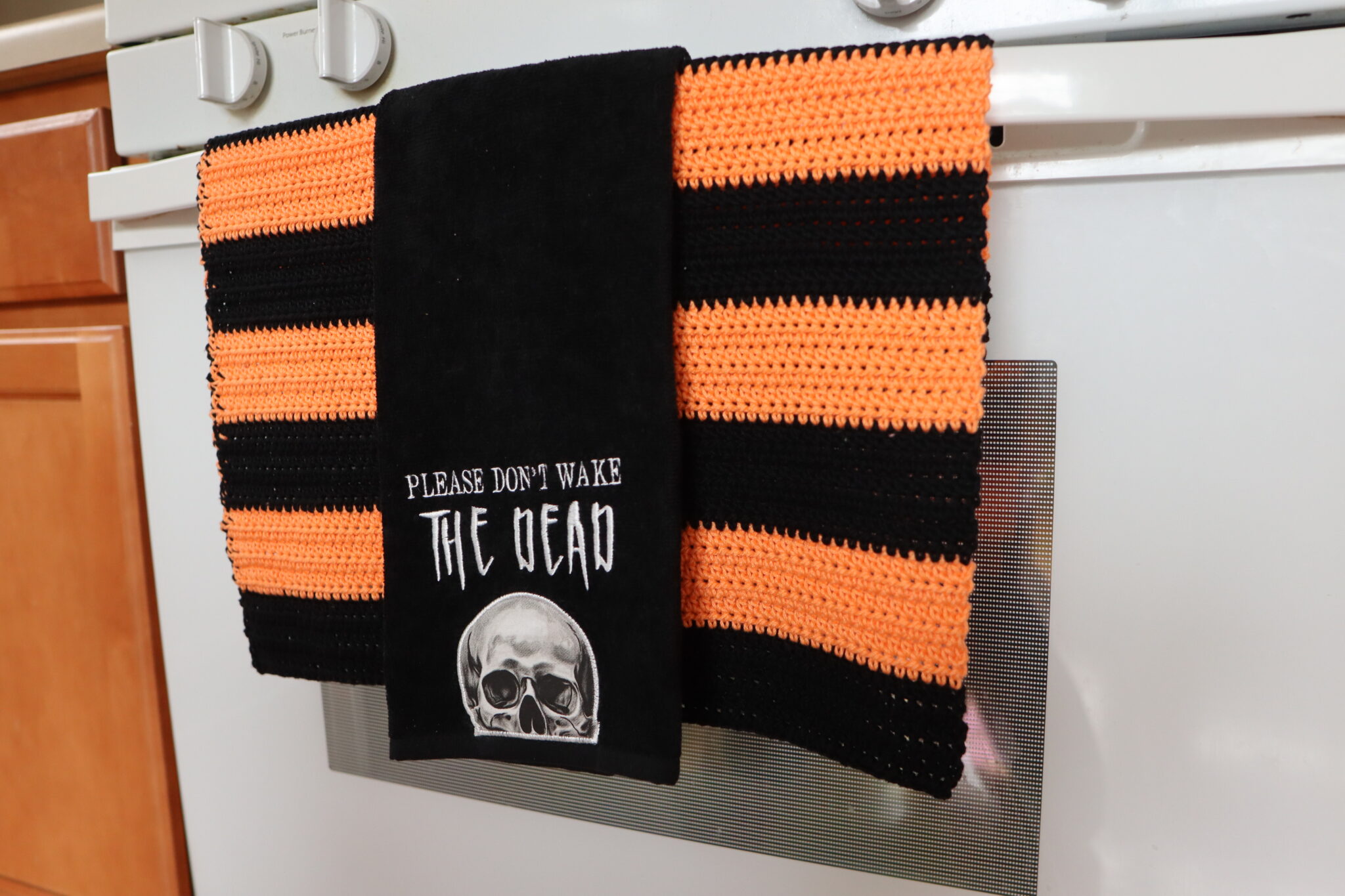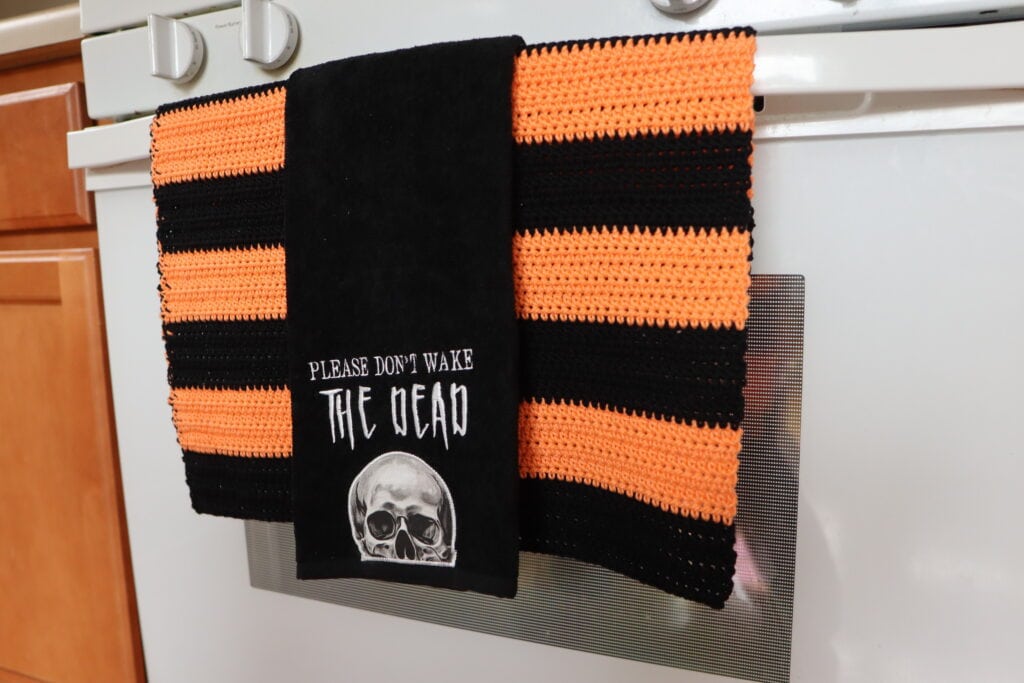 ---
Beginner Crochet Dish Towel Pattern
Materials Used:
Lion Brand 24/7 Cotton (weight #4) in Black and Creamsicle
4.5mm Crochet Hook
Tapestry needle
Abbreviations:
Ch – chain
Hdc – half double crochet
St – stitch
Finished Measurements
17.25 inches wide x 18 inches long
Reduce the number of starting chains to make it shorter
Add some more rows to make it longer
Pattern Instructions
Ch 70
Row 1: Hdc in 3rd ch from hook and each ch down (68)
Row 2: Ch 2, turn. Hdc each st across
Rows 3-63: Repeat Row 2
Tie off and weave in ends. *Each color will have 6 rows each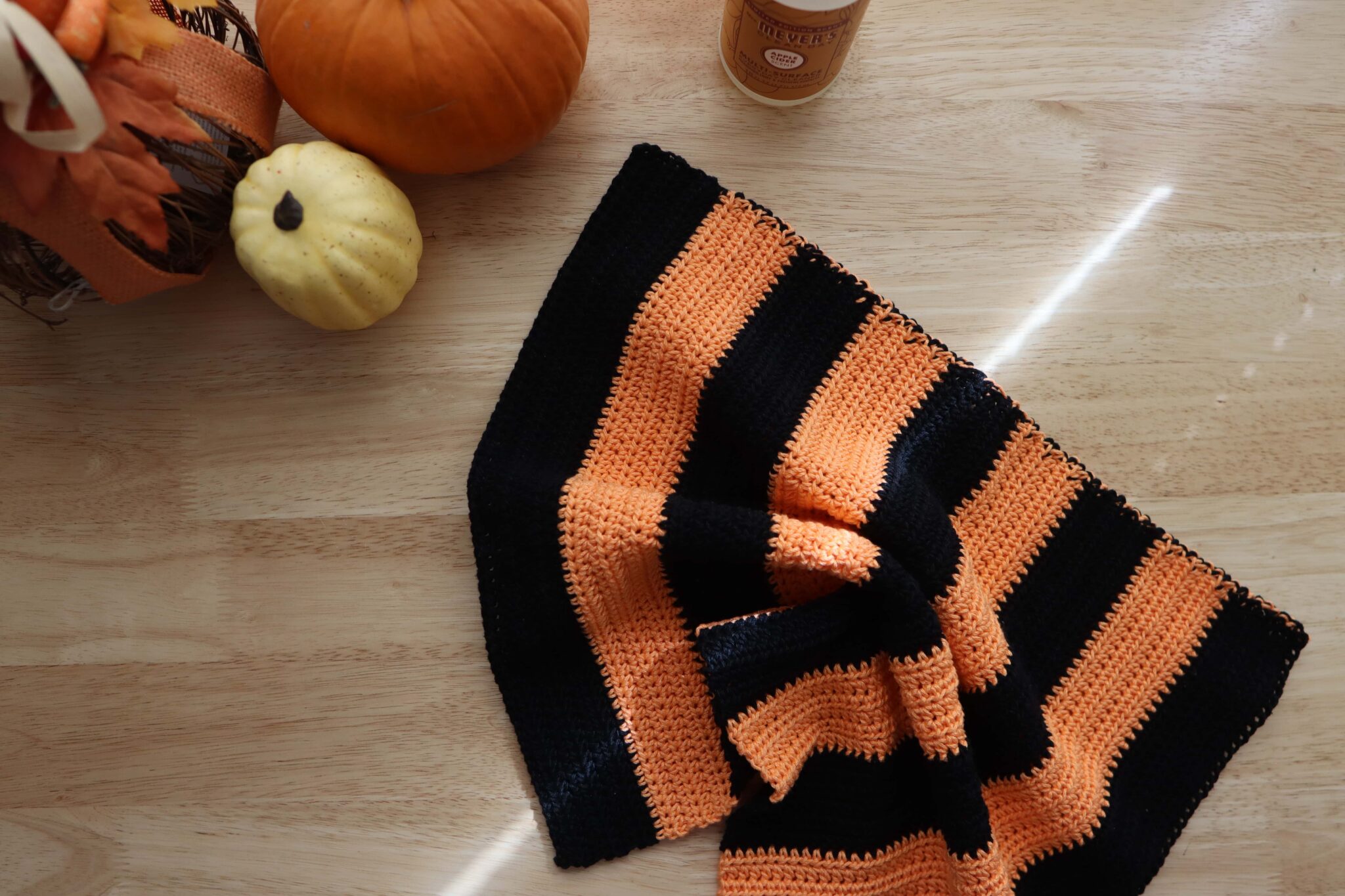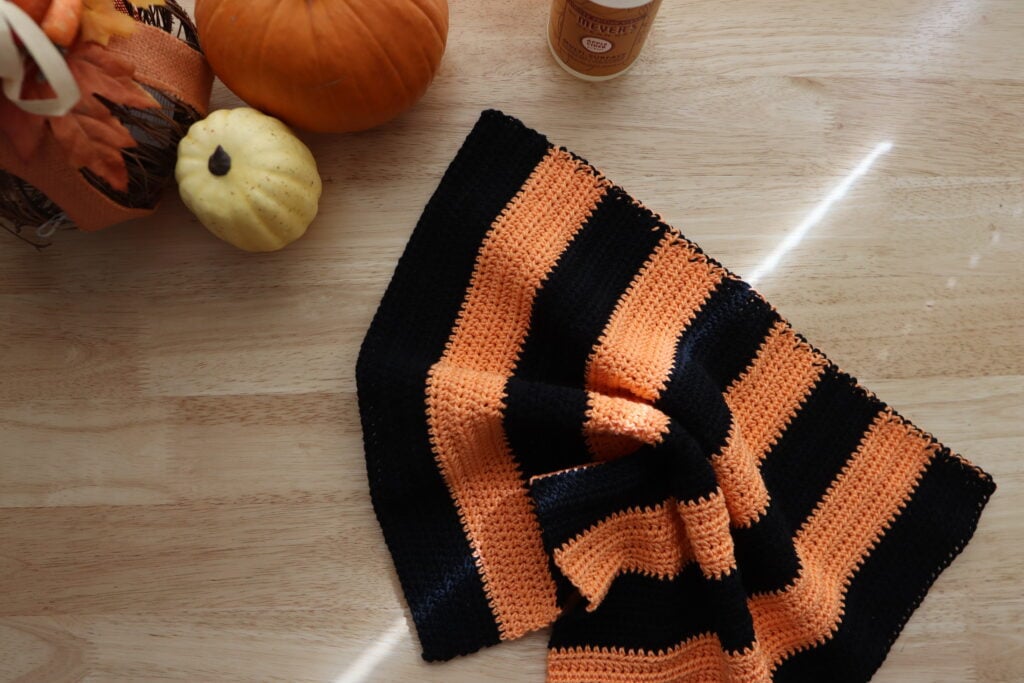 What is the best yarn join without weaving in ends?
This particular yarn join without weaving in ends isn't the only way you can join yarn. There are many different ways. If you've been practicing and you just can't get it, don't worry. Here are a few of the best ways to join yarn or change colors in crochet.
Today you learned a near perfect yarn join without weaving in ends AND you have a new beginner crochet dish towel pattern to try. What are you going to try this yarn join technique on first? I'm hoping to create a yarn cake out of scrap yarn because I think it would be perfect for that. I can't wait to see how it turns out!