Learn to Crochet the Easy Way – Step by Step Crochet Tutorials for Beginners
The Learn to Crochet the Easy Way Series is a long series of posts teaching you how to crochet step by step from the very beginning. From the very basic materials to beginner stitches and many other crochet tutorials, you will be finishing your first project in no time. Let's find out if crochet is the right hobby for you so you can start making all the things!
Want to learn how to crochet the basics and beyond for FREE in 14 days? Join the challenge.
Learning a new hobby can feel intimidating in the beginning. Everything is new and there are so many things to learn. You might think, "Is this hobby even worth it?" Or, "Will I ever get the hang of this or am I just wasting my time?"
A hobby is something you love to do, especially as a way to wash away the stresses life can sometimes bring. You stressing about learning a new hobby is the last thing I want. That is why I'm here to help you learn to crochet the easy way!
How? By bringing you step by step tutorials for beginners.
Why? Because this is where beginners learn to crochet like pros!
If you're still wondering if this hobby is for you, let's first dive into what crochet really is.
---
What is Crochet?
Crochet is a yarn craft consisting of only a few basic materials. The good news is it's a very inexpensive hobby! All you need to start a project is a crochet hook and a skein of yarn. If you went out, bought one hook and one skein of yarn (depending on the brand), you could spend as little as $5 to get started!
Some people confuse crochet with knitting, but the two are completely different crafts. While knitting uses two knitting needles, crochet uses one hook. Personally, I think it's a heck of a lot easier!
To sum it all up, when you're crocheting, you will be working up a project with your fiber (or yarn type) of choice, one stitch at a time. In as little as a few hours or as long as a couple months, you would have your very own handmade blanket, hat, washcloth, etc. in your fingertips. Then you'll look at your first completed project, your eyes shining, and think, "I made that!"
---
Benefits of Crochet
Did you know crochet helps reduce stress, anxiety, depression, AND the risk of Alzheimer's? If you don't believe me, read this article that my aunt sent me a few days ago! It has some fascinating statistics. Maddie Hiat of MarthaStewart.com says,
"Experts found that 90 percent of people said that crocheting made them feel calmer and 82 percent said it made them feel happier. Over 70 percent of people also felt that crocheting helped improve their memory and concentration."
Crochet gives you the chance to relax after a hard day, be creative, and create awe-inspiring gifts for friends and family that will 100% make their jaws drop! 😉 You could even start your own crochet business one day!
If you suffer from anxiety, insomnia, depression, or anything of that nature, be sure to give crochet a try. It is such a great form of self-care and I am an avid believer in making time for yourself. If you've tried and can't seem to get it, join our growing Facebook crochet community for beginners!
Need some help getting started? My 7-Day Learn To Crochet Challenge will give you step by step guidance on where to start, what to learn next, & how to get started on your first project!
Click Here to Join the FREE 7-day Challenge!
How I Learned
I personally learned how to crochet through YouTube. For me, it was the perfect way to learn because I am a very hands-on person. I've started a YouTube channel of my own, but I'm working on creating much better quality content in the near future. Now that I'm more experienced, I like to learn new crochet techniques through my absolute favorite resource, Craftsy.
When I first started learning, I remember feeling like no matter how many times I paused the video, I was always missing something. I would tilt my head and squint my eyes until I saw that one stitch that they neglected to mention or a mistake they made and not corrected. It would throw me off and I would get pretty frustrated.
I also wanted to be able to find someone who had EVERYTHING I needed. Although I'm sure there is someone out there who does have a complete guide, I couldn't find them. I couldn't find someone who really understood what I was thinking and where I was coming from.
Now that I'm a bit more experienced, I want to be the one people come to because they know I will break things down and make things easy to understand. That's why I've called this series, Learn to Crochet the Easy Way!
YouTube is amazing. I'm definitely still planning on expanding my channel in the near future, but photos are highly requested. They show everything you need to see, even if you miss it in the video. You can see each step up close and personal and it makes crochet a lot easier to learn.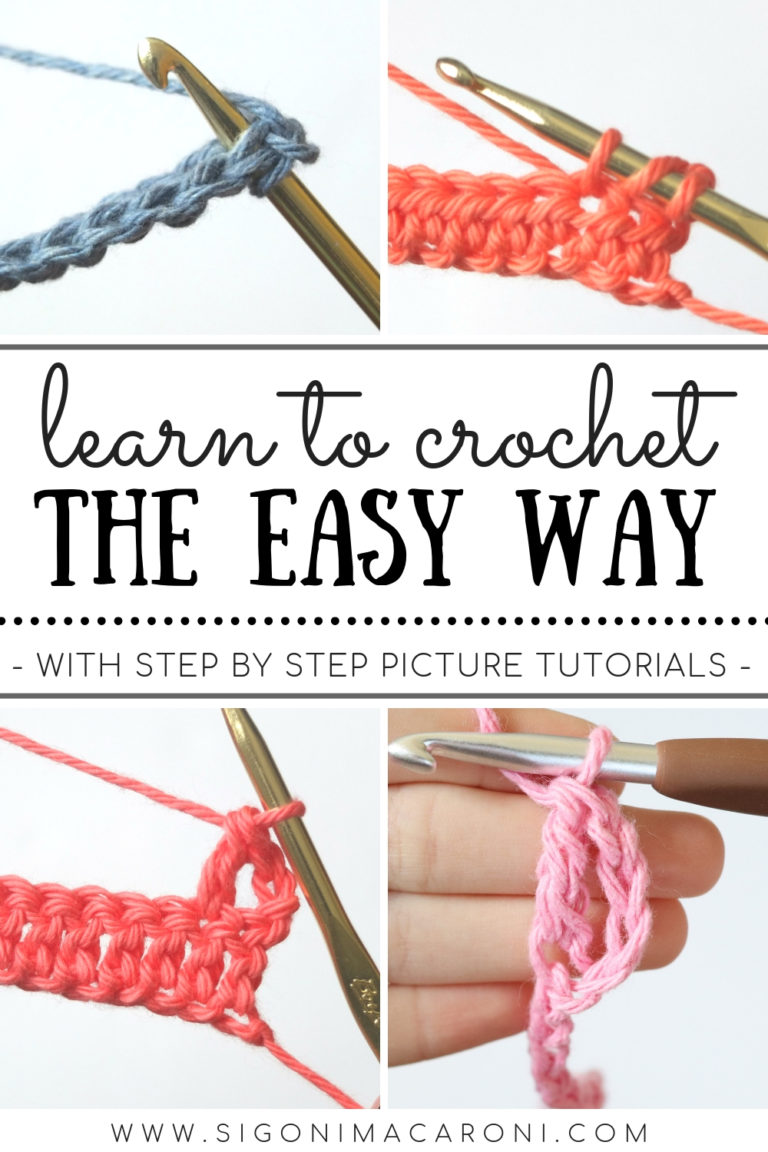 Learn To Crochet The Easy Way Masterclass **
2021 UPDATE

**

All of these crochet lessons were put together so you have one place to come back to while you're in the beginning stages so that you know exactly where to go next. BUT I just recently turning the Learn To Crochet The Easy Way series into a 14-DAY FREE MASTERCLASS! There are 10 lessons, 2 projects, and this is absolutely the place to start if you need hands on video tutorials.

While this is still a great resource for you to pin to your Pinterest boards to come back later, I've added even more lessons to this free masterclass and I think you're going to love everything this free Learn To Crochet The Easy Way Masterclass has to offer.

You can find the playlist for all videos below and you can also sign up to receive FREE masterclass worksheets to help you throughout the course.
Find the full FREE Learn To Crochet The Easy Way Masterclass HERE
---
The Learn to Crochet the Easy Way Series
The Learn to Crochet the Easy Way series was created to make learning to crochet as easy as possible for beginners. Like I stated previously, I created this series to make learning how to crochet as stress-free for you as possible. Below you will find each lesson, in order from where you should start.
While you're going through this series I highly suggest joining The Crochet'dy Bunch Facebook Group with Sigoni Macaroni! This growing community of 3,000+ beginner crocheters was created just for you! It is a place where you can ask any question, post your wins, and have access to more tips and tutorials. The best part is that you will be surrounded by like-minded women (and some men) who love this craft as much as we do! So what are you waiting for?
Remember to take the time to practice each stitch before you move onto the next. If you get frustrated, take a break and come back to it later. We don't want you getting yourself burnt out!
By the way, another great tutorial for beginners that isn't mentioned in this post is learning how to count your crochet stitches and rows. Once you're finished learning the basics, head over to that post because it will help immensely with keeping the edges of your work straight!
---
Here is a list of all of the beginner crochet tutorials you will find in this series! Each one will be explained and linked below.
Basic Crochet Materials to Get Started
How to Hold Your Crochet Hook and Yarn
How to Tie a Slip Knot
Chain Stitch
Single Crochet Stitch
Half Double Crochet Stitch
Double Crochet Stitch
Treble Crochet Stitch
How to Create a Magic Circle
How to Read a Crochet Pattern
---
1. Basic Crochet Materials to Get Started
The very basic materials needed to get started with crochet is simply some yarn and a hook. It's as simple as that! However, there are additional materials you will need when working with more difficult projects, things to keep you organized, and a few other knicks and knacks that can make crocheting a little easier.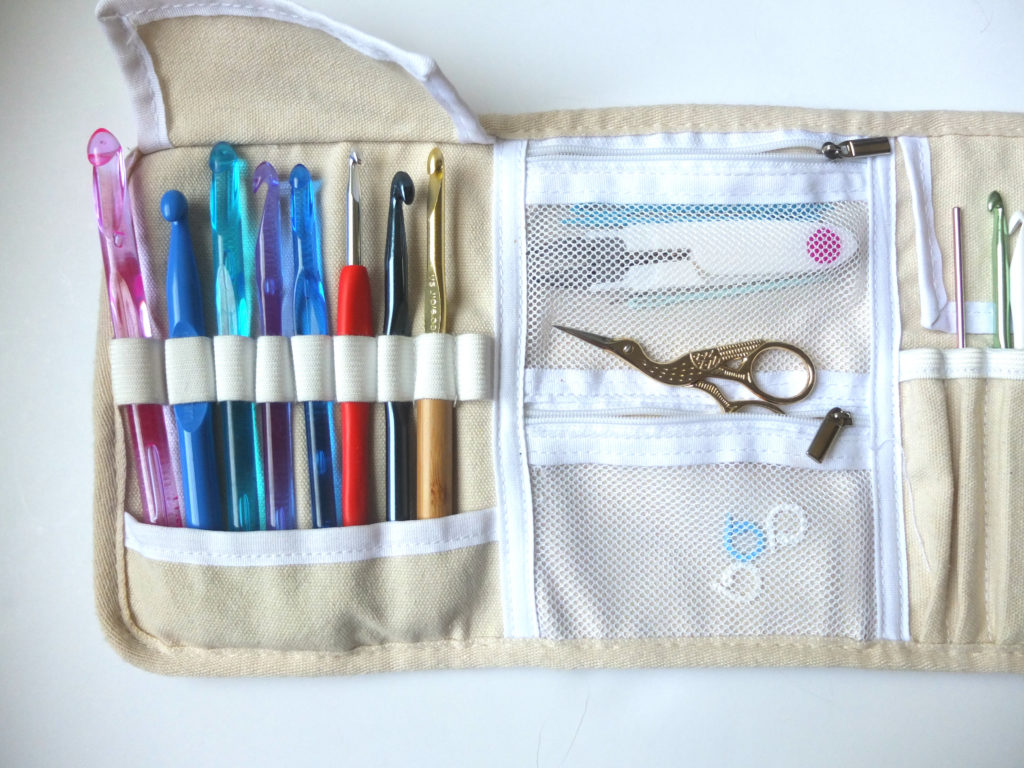 2. How to Hold Your Crochet Hook and Yarn
This is probably one of the trickiest things to learn, but in this tutorial, I tried to make it as easy to understand as possible. Before you head over to learn how to hold your crochet hook, remember one thing. It will take a lot of practice and patience! Don't give up on yourself.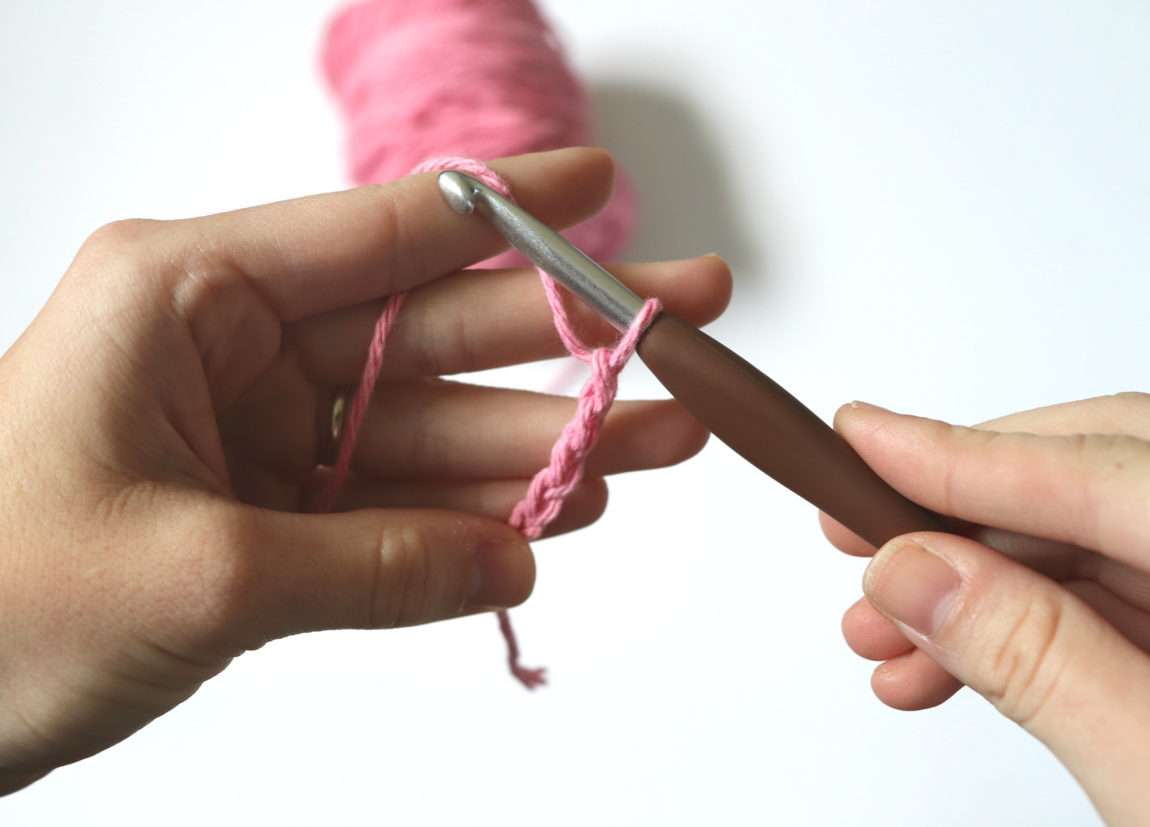 3. How to Tie a Slip Knot
A slip knot is an extremely important technique to learn because it is used to start almost every crochet project! In this tutorial, I show you two different ways to tie a slip knot. Choose whichever one feels the most comfortable to you. You'll get the hang of it in no time.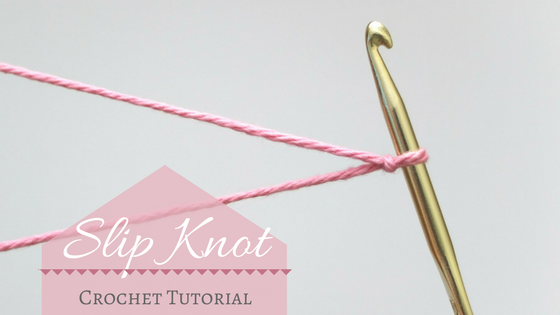 4. The Chain Stitch
With every project, after you attach a slip knot to your hook, it's time to start chaining. The chain stitch is the easiest but most important stitch to learn. You will need to know how to chain with every project.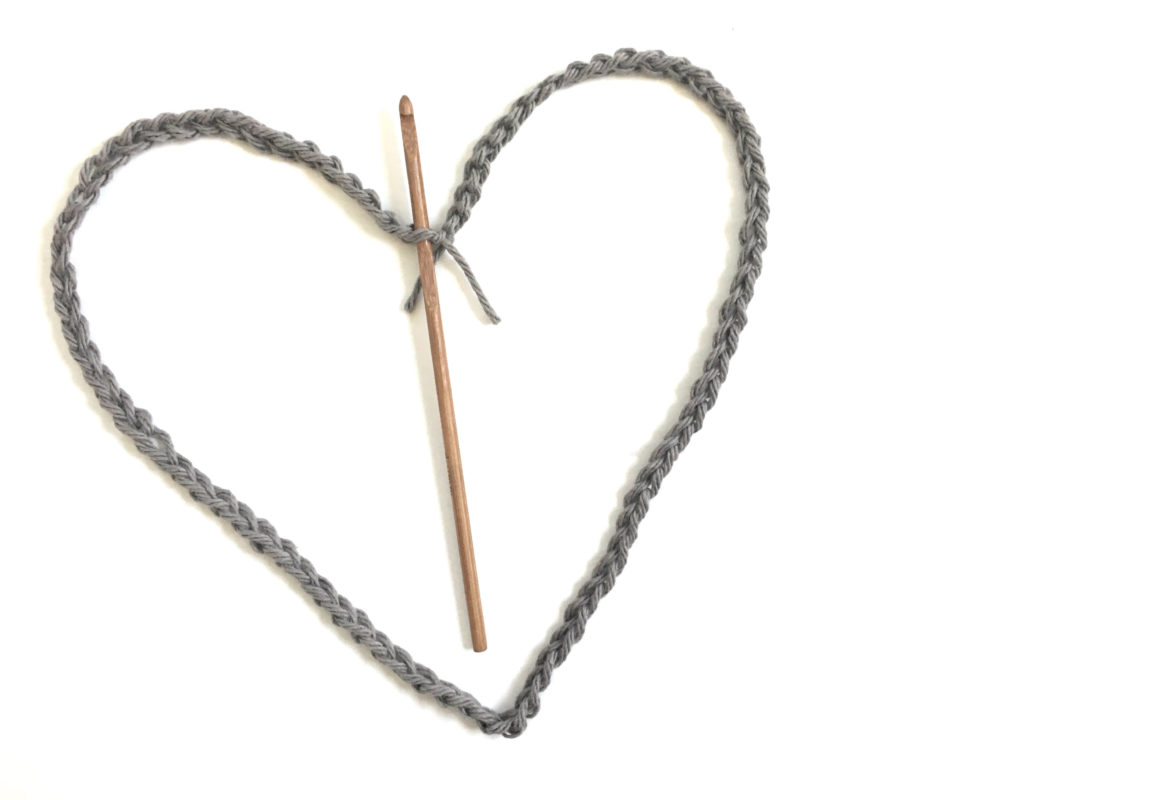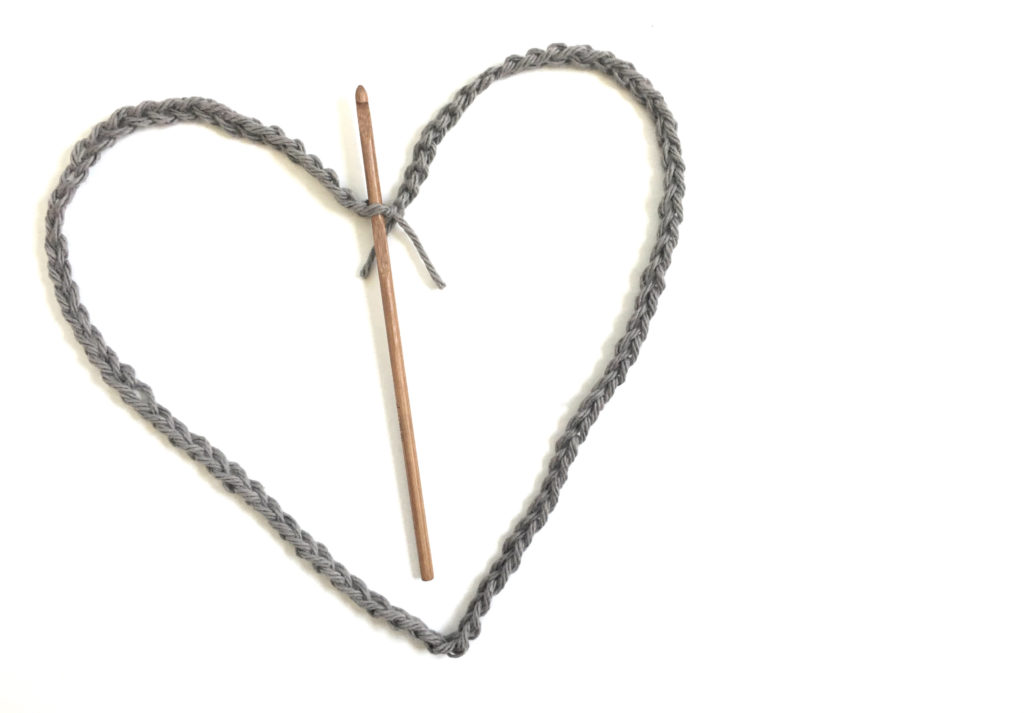 5. Single Crochet Stitch
The Single Crochet Stitch is the first stitch we're going to learn in the series. This stitch is the basic of all basic stitches (unless you're counting the chain stitch). It is super simple to learn and only requires two steps! After learning how to create a slip knot and work the chain stitch, we're ready to work on the single crochet.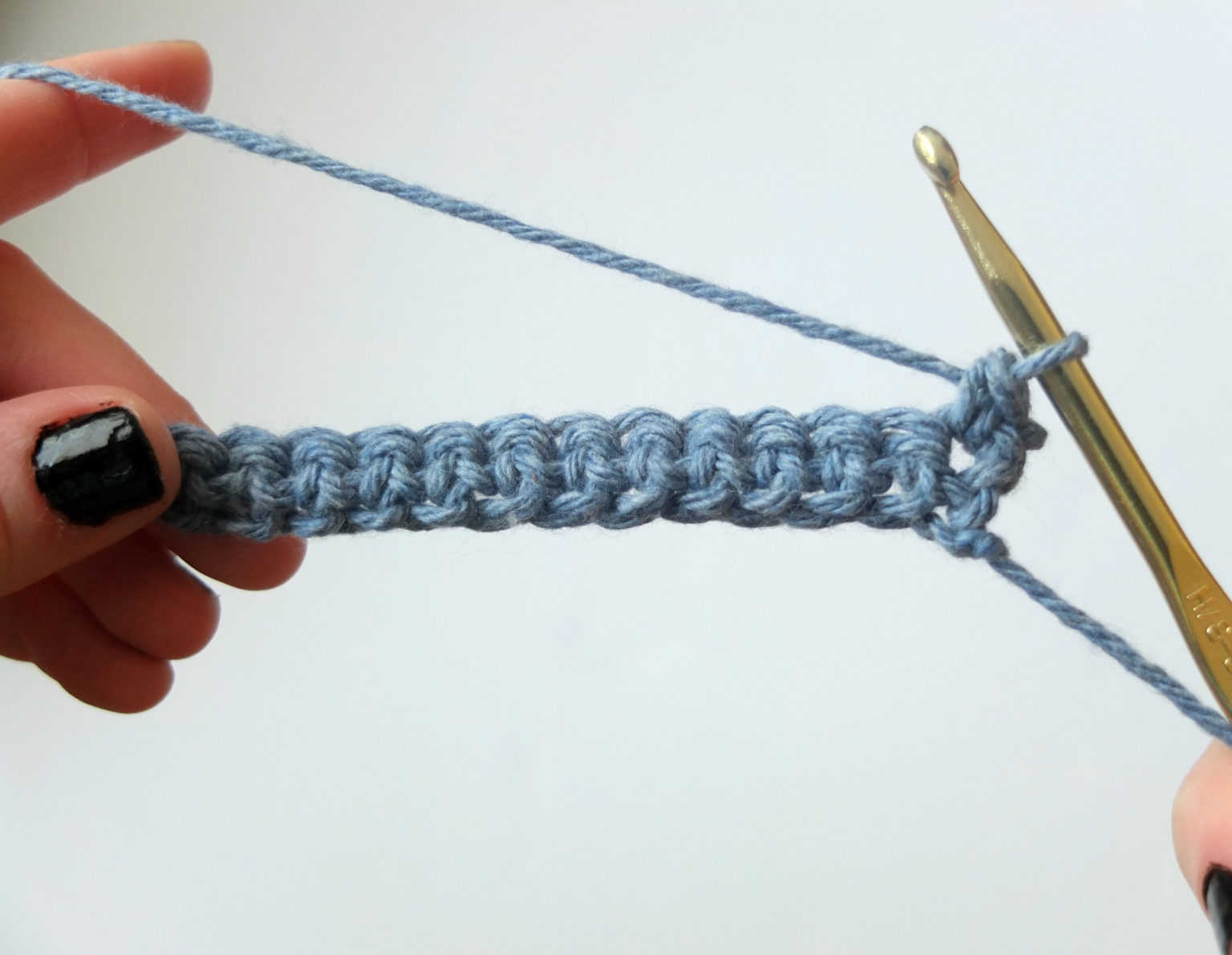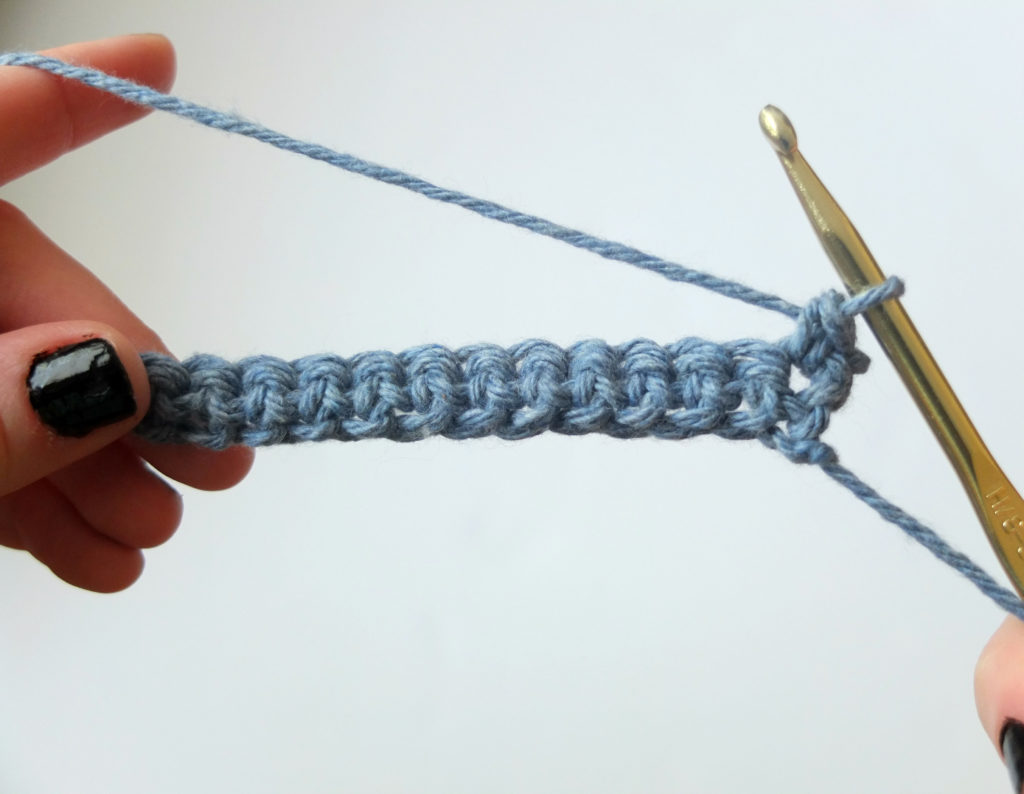 6. Half Double Crochet Stitch
The half double crochet stitch is the second of the four basic stitches we will cover in this series. It sounds more complicated than it really is. The half double crochet stitch is taller than the single crochet but shorter than the double crochet. It is personally my favorite stitch! I can't tell you why because I don't really know, but I find myself using it more often than the others.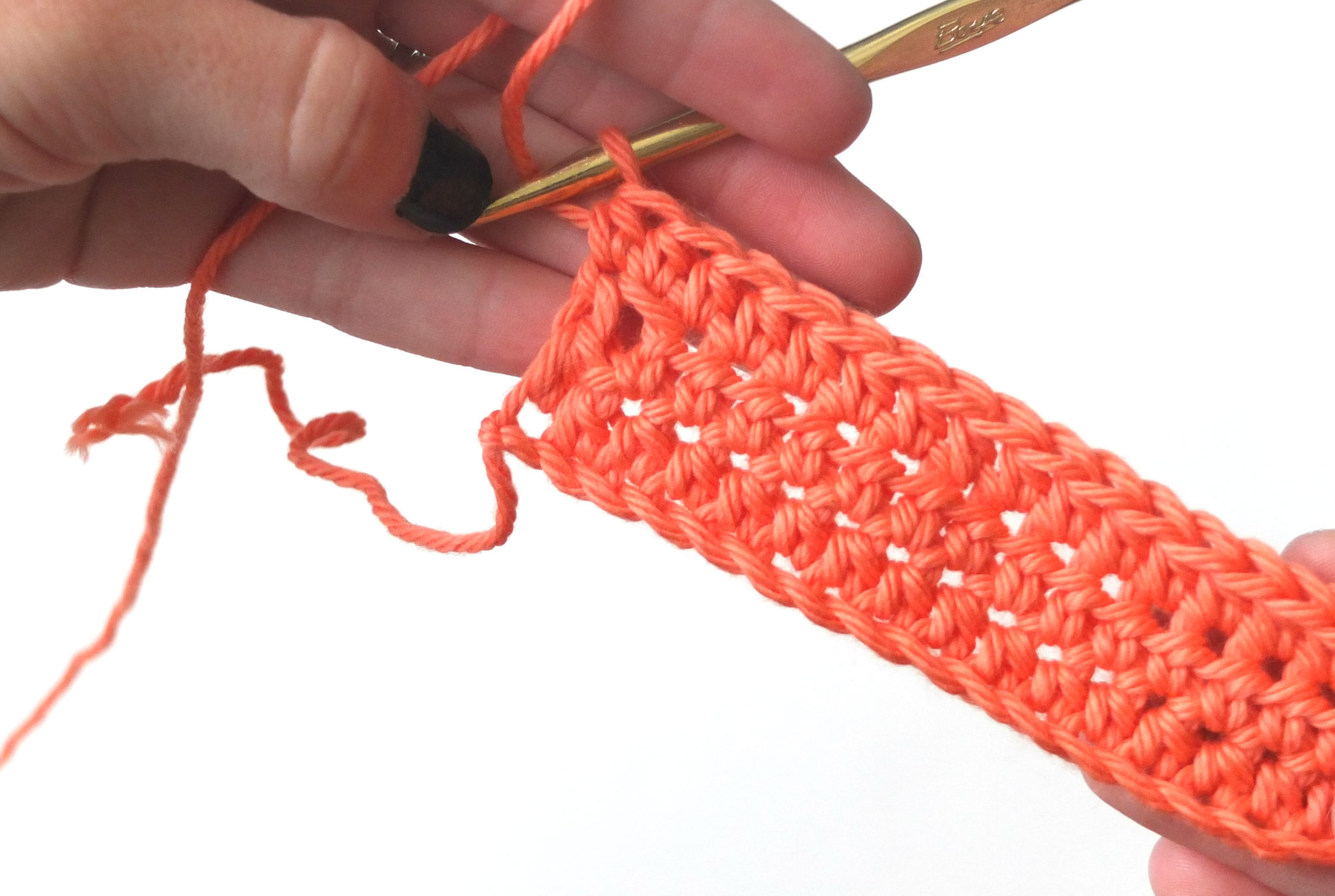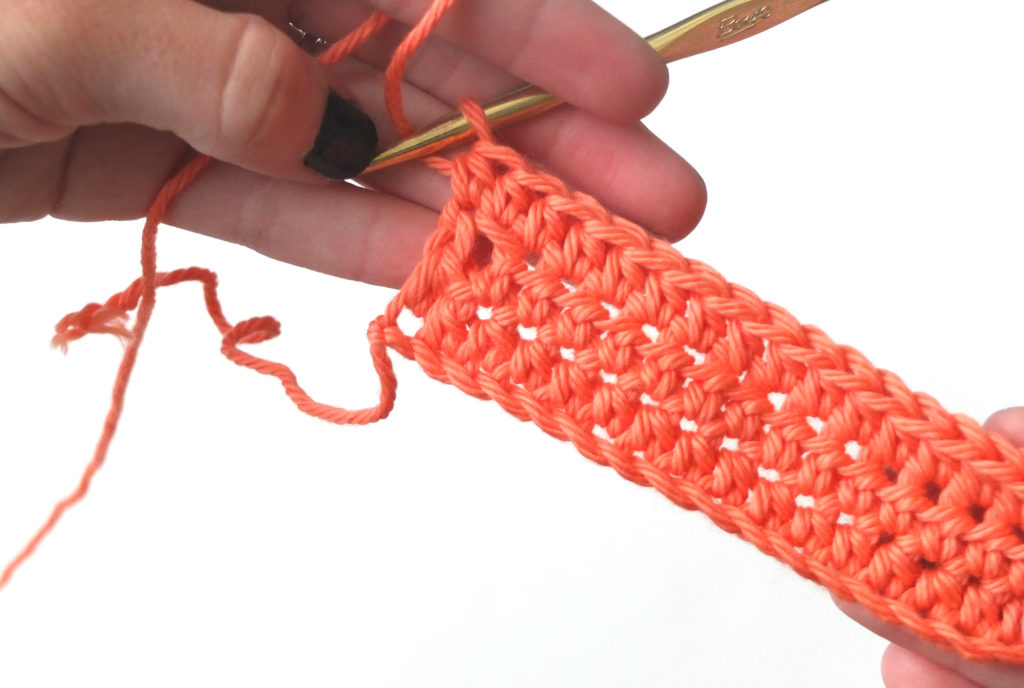 7. Double Crochet Stitch
The Double Crochet Stitch is the tallest of the four basic stitches. Shortly after you begin learning, you'll start to see how the double crochet can be used in a variety of ways. For instance, with the double crochet, you can create beautiful ribbing and cable work by working front and back posts. You can also try out filet crochet! But we'll talk more about that after you master this stitch.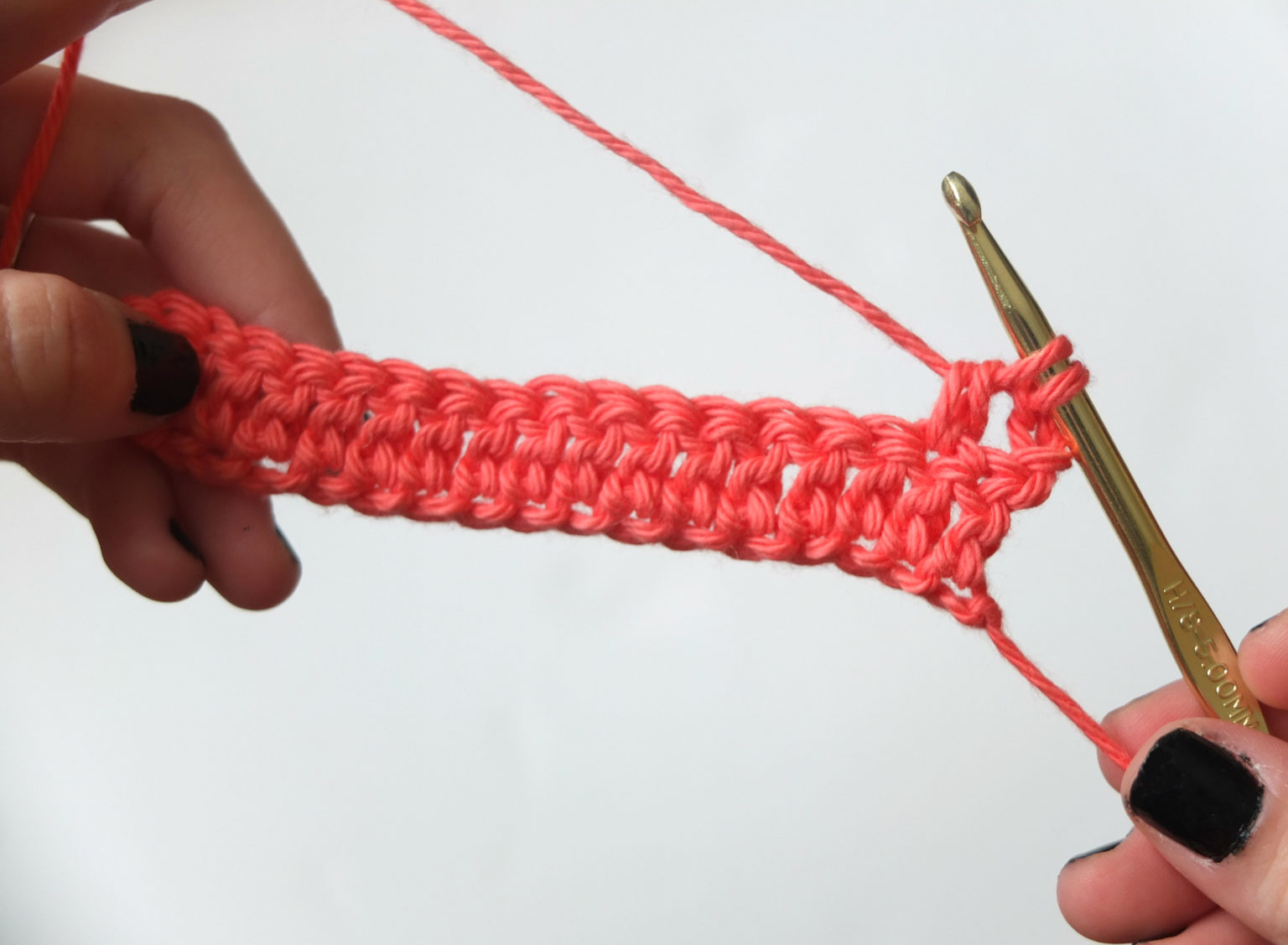 8. Treble Crochet Stitch
The Treble Crochet Stitch, also known as triple crochet stitch, is the fourth and finally stitch we will be learning in this series! It's not used as often as the other three, but it is still a great stitch to learn. It is usually used in conjunction with the other stitches in order to create textures like Cablework or the Heirloom Stitch.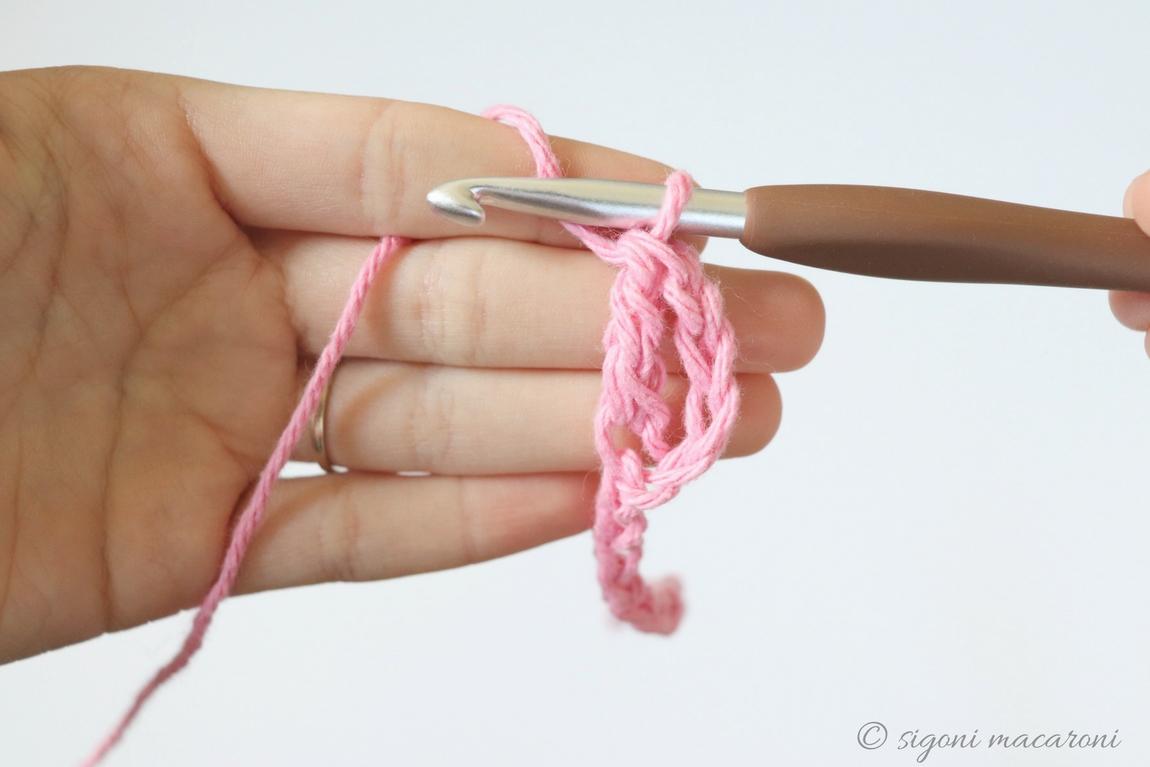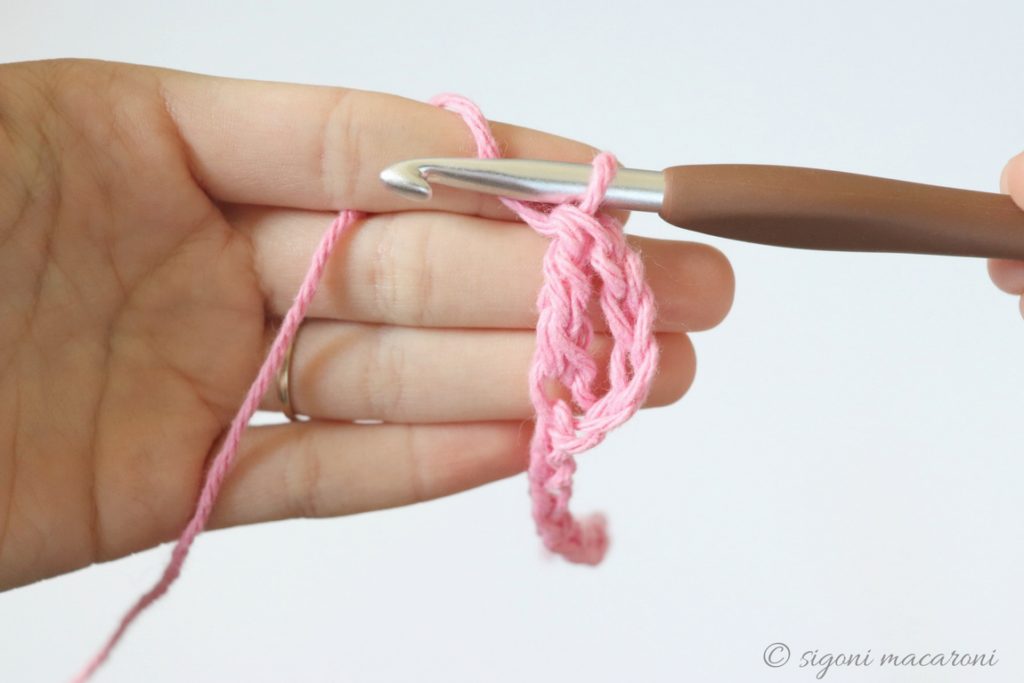 9. Magic Circle Crochet Tutorial
A magic circle is used when starting a hat or creating amigurumi. It can seem tricky at first so be patient with yourself. This technique took lots of fails before I finally succeeded and I'll tell you what: I will never not use the magic circle method when working in the round. It looks so much cleaner and with practice, you'll be making them easy as pie in no time!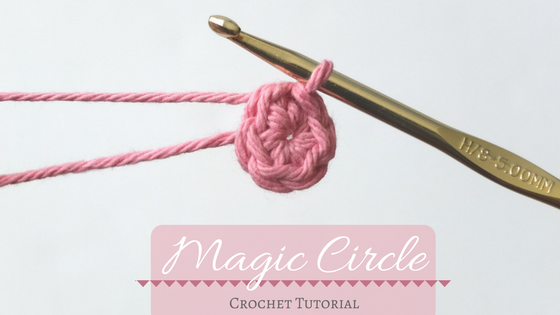 10. How to Read Crochet Patterns
Do you feel intimidated when you think about learning how to read crochet patterns? When I first started, I felt the same way. I promise it's not that bad! There are a few things you need to know and a few crochet terms you'll need to memorize. I'm going to explain each one and give you tips along the way. I promise you will leave today knowing exactly how to read crochet patterns. I'm talkin', a pattern reading pro!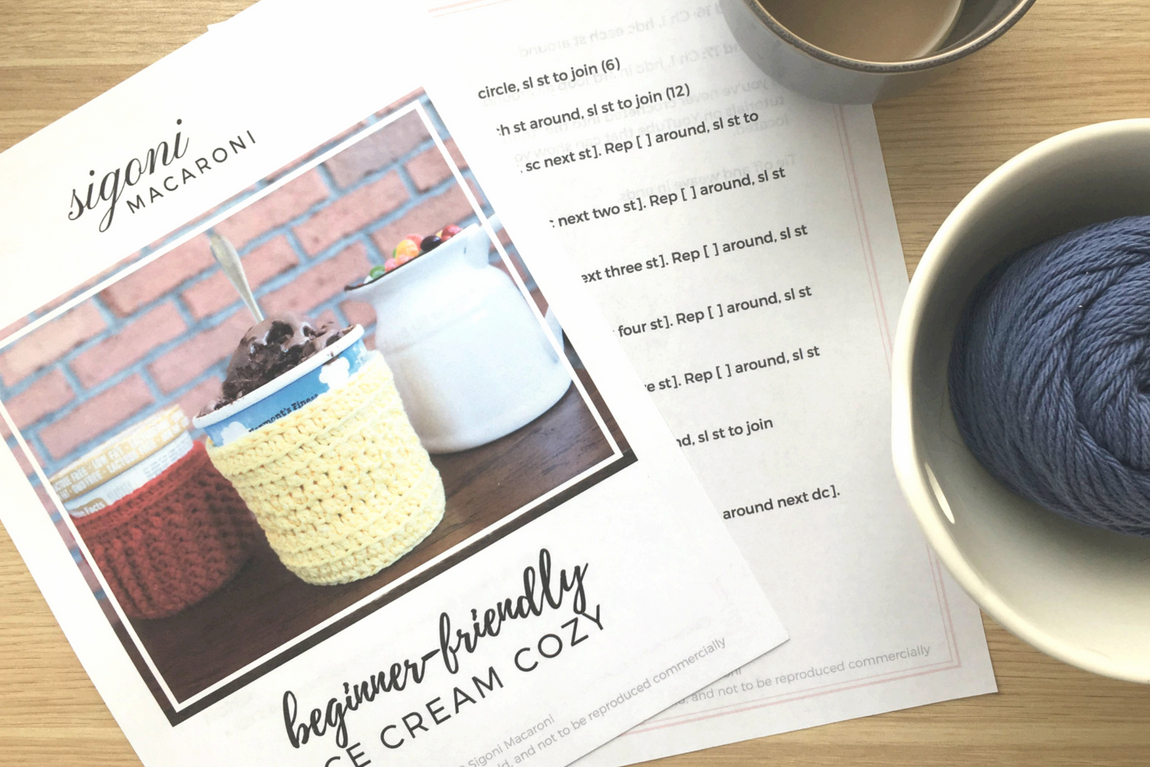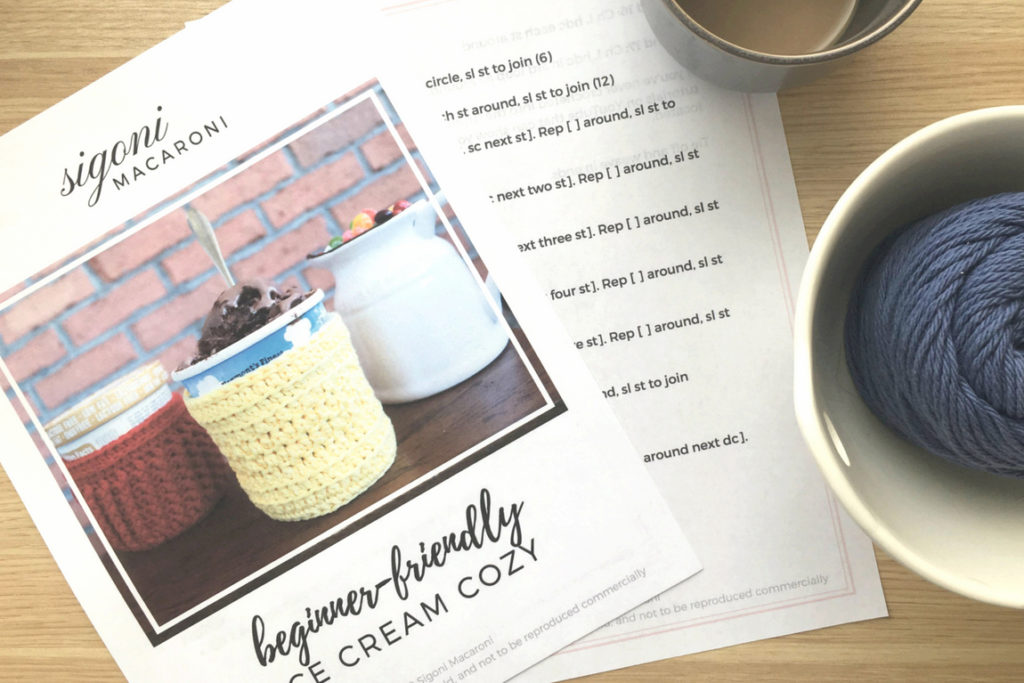 Each one of the first three basic stitches can be used on its own to create a beautiful pattern if you wished! The Treble Crochet Stitch isn't normally used on its own to create a project, but is usually paired with other stitches to make designs like cablework. When you see gorgeous patterns with all kinds of different textures, is it all because of these four stitches being used in combination with each other. It's an amazing thing.
By going through this series one step at a time, you will learn to crochet the easy way in no time. Don't move on to the next until you're completely comfortable with how you're coming along! Before you head to the store to grab your supplies, I have a few more essential tips that I strongly encourage you check out!
---
That's all folks!
That's the end of the beginner's Learn to Crochet the Easy Way Series. Once you complete the series, come on back and check out the rest of the many tutorials we have going on around here!
If getting started with crochet feels overwhelming, sign up for my free 7-Day Learn To Crochet Challenge to walk you through the basics step by step.
Click Here to Join the FREE 7-day Challenge!
---
If there is ever anything you're having trouble with understanding, please don't hesistate to ask! You can either leave a comment below, send me an email at [email protected], or send me a message over on Facebook or Instagram! Those are the two social media platforms I am the most active on. Don't be shy, I'm here to help!
I hope you're having fun learning a new hobby! Remember, in the beginning, it may be a little tough to grip your yarn or create a stitch. Have patience and keep practicing! I promise you will get the hang of it.
How excited are you to start learning?!
---
Next in the Learn to Crochet the Easy Way Series:
---
The Crochet'dy Bunch Facebook Group
I created a Facebook Group just for you! We're calling ourselves the Crochet'dy Bunch and I would love for you to join. We have daily threads that include:
Motivational Mondays
Tip Tuesday
WIP Wednesday
Tutorial Thursday
Chit Chat Friday!
In this group we talk about all things crochet, dive deeper into tutorials, and share tons of laughs! Plus, there's a video tutorial for every picture tutorial. If you join the group and have any questions about this post or would like me to go over something I didn't cover, feel free to leave a question on the wall or send me a message!