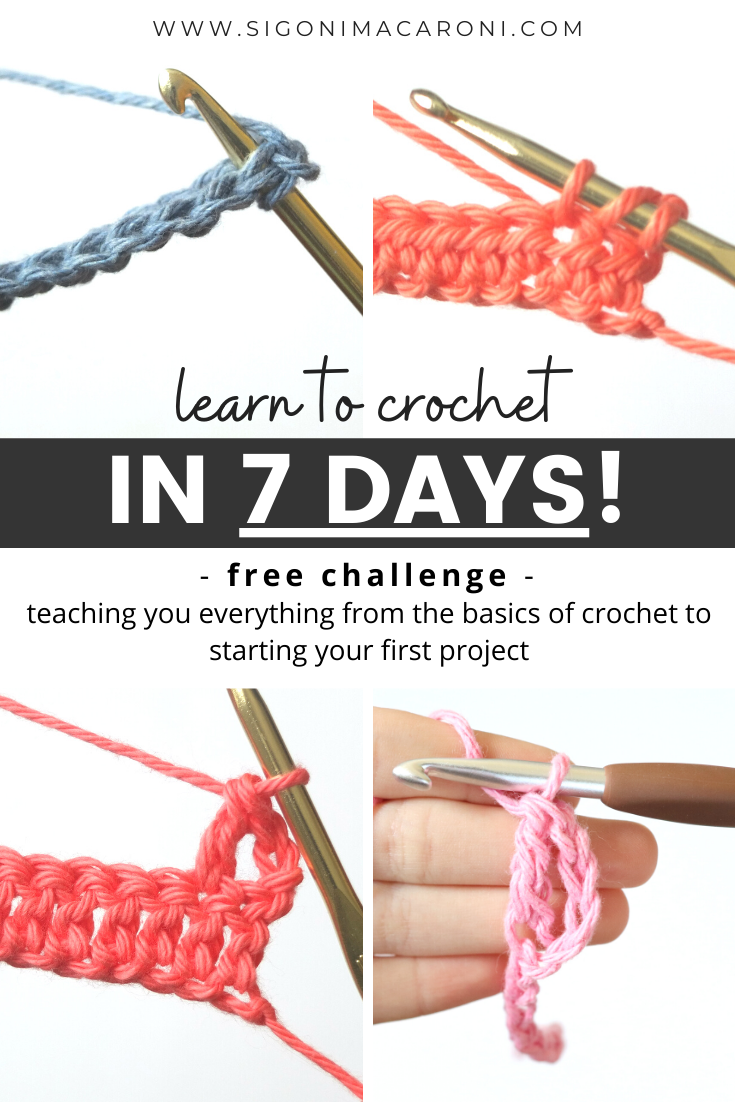 Learning to crochet can be frustrating, especially if you're doing it on your own. Back in the day, people learned how to crochet through one on one lessons. While this option is, of course, still available, nowadays many of us are taking to the internet to learn almost anything (which is amazing)! But it's still hard to learn a new hobby all on your own. That's where the 7-Day Learn to Crochet Challenge comes in.
Click Here To Join The free 7-day Challenge!
You might already know some of the basics or you may be an absolute beginner. When you're learning a new hobby, especially with something with as many possibilities as crochet, you think "Where do I even begin?" And it's easy to get overwhelmed with information.
The purpose of this 7-Day Challenge is to guide you along a clear path with step-by-step tutorials to teach you the basics of crochet. By the end of the challenge, you will have a clear understanding of what crochet is, the materials needed, how to make some basic stitches, and how to start your very first project! Today is the day to start getting creative!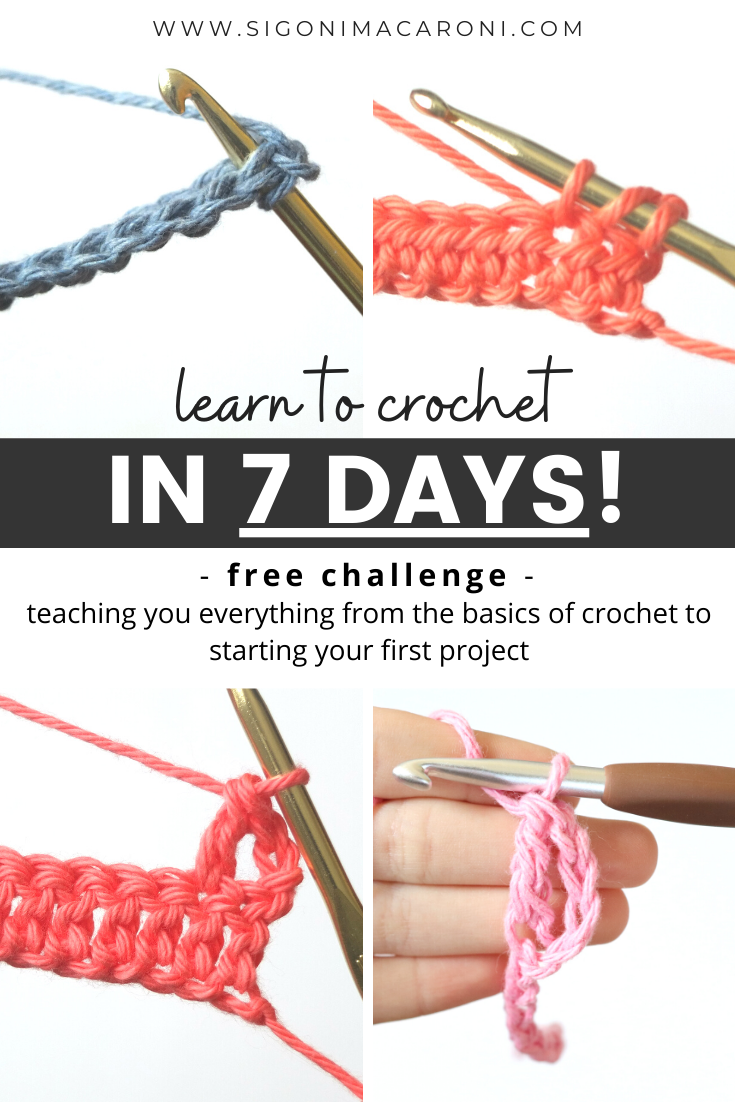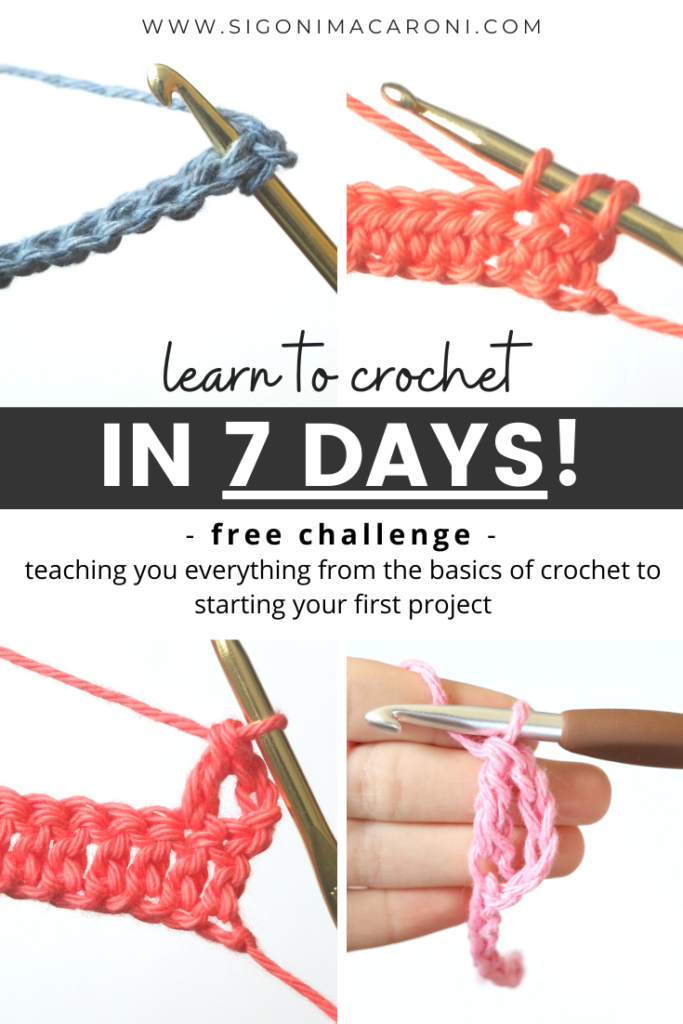 What makes me the one to help you?
If you don't already know me, here's a short introduction.
I've always felt that I had two callings in life: to be creative and to be a teacher. I never found that creative outlet that really spoke to me until I discovered crochet. The details behind why I started crocheting may be different than yours, but I started out in the exact same spot as you are right now, a beginner.
I decided one day that I wanted to start a new hobby. I picked up some yarn and a hook for a craft I had never heard of before that day and started researching. Like most, I taught myself by watching a ton of YouTube videos and learned more and more after each pattern I created. I had questions and I was confused and frustrated, but I absolutely loved working with yarn and so my passion grew.
Although I loved crochet, I didn't love that I couldn't find one place in particular to learn everything all at once. I was doing constant research and looking in different resources. I then signed up for a subscription with Bluprint and starting doing all of my learning that way. Best decision ever.
Over the years I have become very confident with my crocheting and I want to share the amazing benefits of crochet with as many people as possible. I don't want you to be past-me, frustrated and confused because you can't find what you're looking for. I want you to come here and find all of the answers.
Together, we're going to learn how to crochet and I can't wait to see how far you come!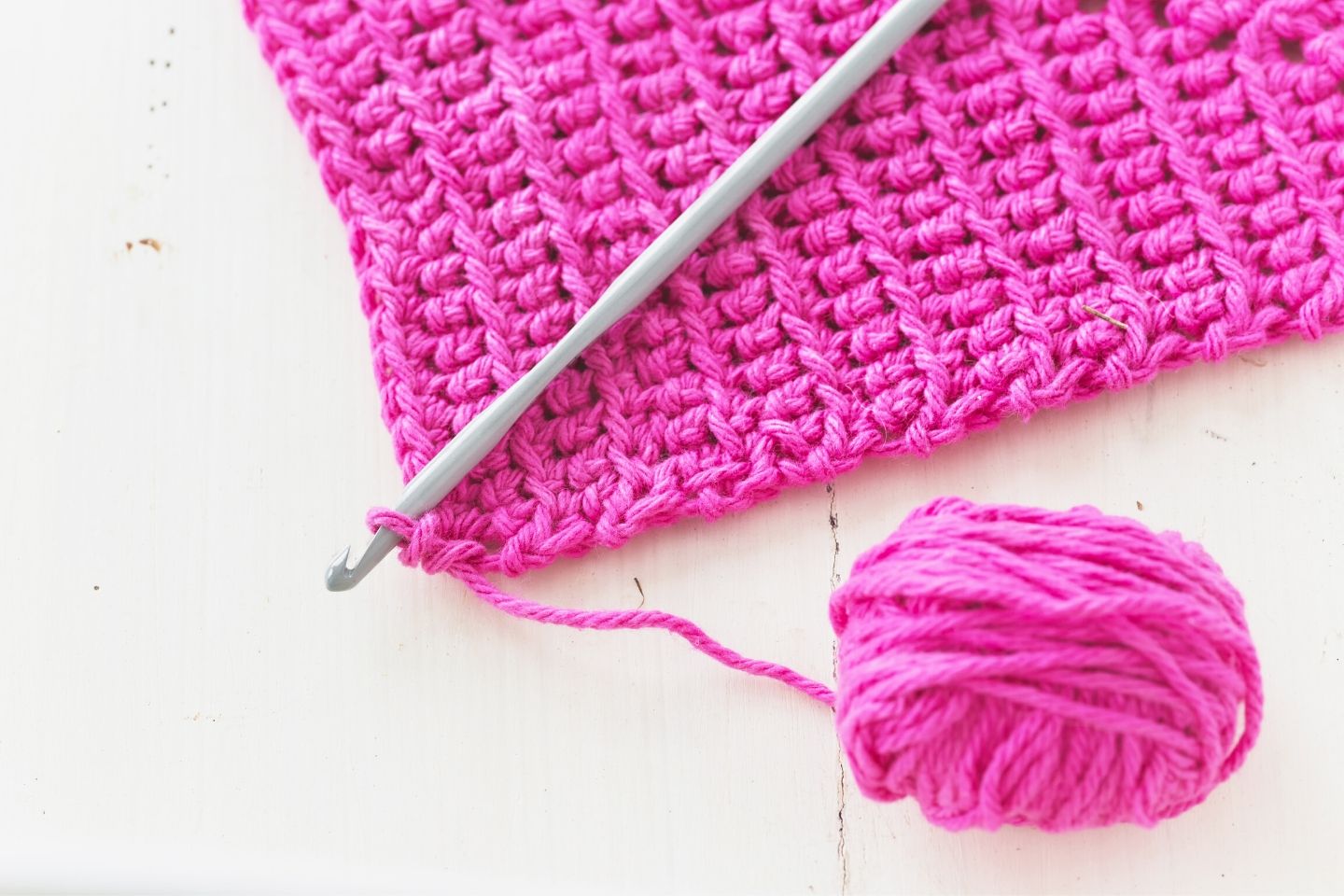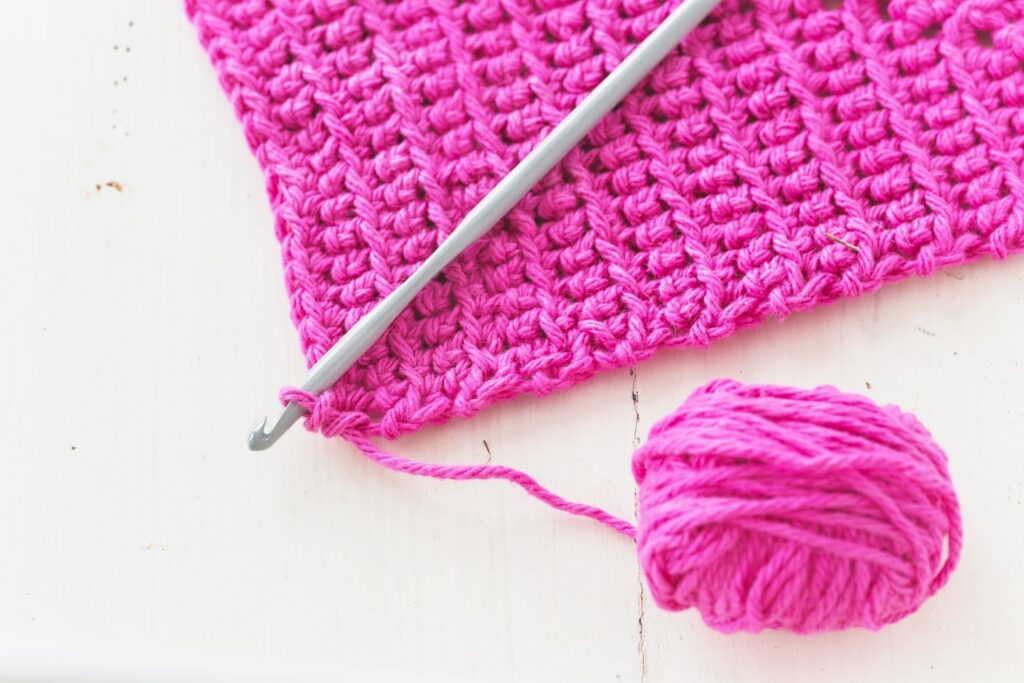 ---
How does the 7-Day Crochet Challenge Work?
Just sign up for the challenge (it's free!) by clicking the button below. You'll receive an email a day for 7 days with the topic for the day, tips, a special post to read or a tutorial to follow, and an assignment. (Yes, you actually have to take action and challenge yourself!)
Keep scrolling to learn more about my

Learn To Crochet Masterclass
You will receive your first email today after you sign up and confirm your email address. Don't forget to add my email to your contact list so you don't miss out on any of the 7 Lessons.
I would love to see photos of your progress, so you are always welcome to send them to me. Do not worry if they are not perfect. Actually, it's better if they're a little wonky and filled with mistakes because by the end of the challenge you will see how far you've come!
The 7-Day Challenge will also come with many tips and resources along the way, including my absolute favorite place to go when I want to learn something more in depth. I use and have used this resource every day for the past year.
You will also have access to a free, private facebook group filled with beginner crocheters just like you. Feel free to ask any questions, interact with other beginners just like you, and share your amazing progress!
We can do this together!
Click Here To Join The free 7-day Challenge!
---
You also have the option to sign up for my Learn To Crochet The Easy Way Masterclass!
Sometimes even when we're expecting an email, it can get lost in our inbox. That's why I created a full-blown masterclass that includes all of these lessons and more – all in one place. But that's not all.
What's inside the course?
Left & right handed video and picture tutorials teaching you:
the basic materials you'll need to get started
how to hold your hook, yarn, and improve your tension
how to tie a slip knot and create the chain stitch
how to single and double crochet- these stitches alone will help you create hundreds of projects!
how to keep your edges straight
how to read and understand crochet patterns
and how to start your very first project!
+ BONUS LESSONS on Common Mistakes & How To Fix Them
You will also receive downloadable worksheets for each lesson and challenge instructions to ensure you take action.
PLUS even more tutorials coming soon!
I NEED THIS MASTERCLASS!