How to Choose the Right Yarn | Crochet Tips for Beginners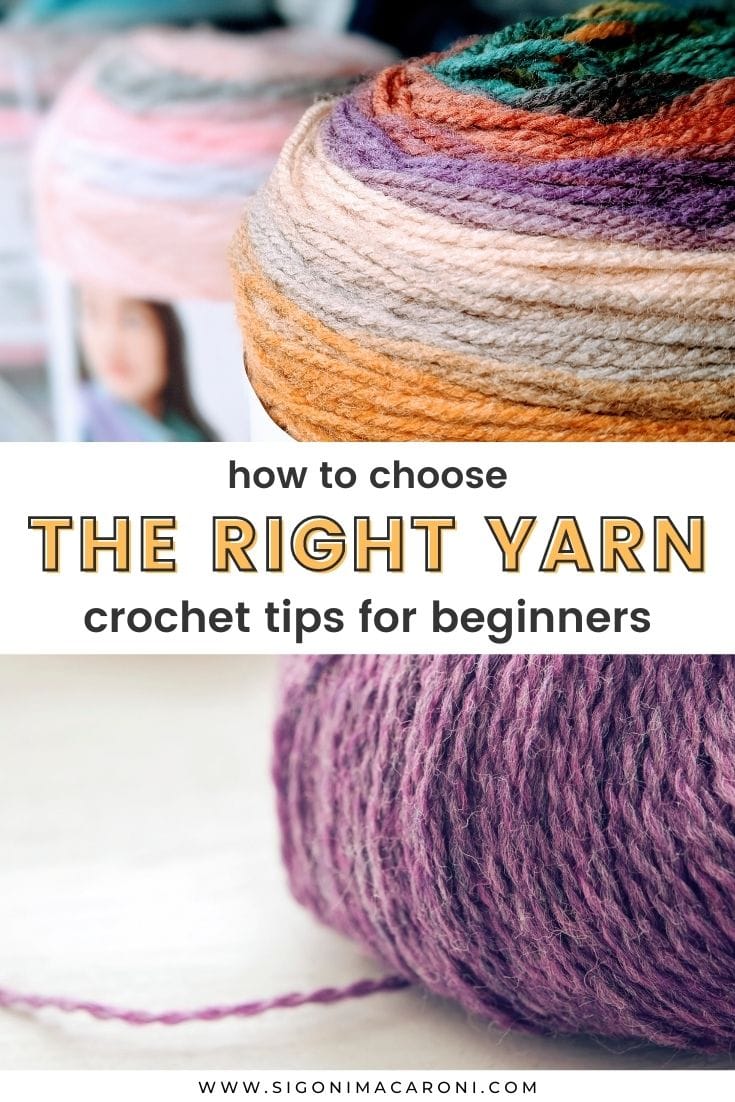 Yarn is absolutely the best part about crochet. With the amount of weights, fibers, and colors available; it's impossible to not become addicted. But what does it all mean? Today I'm going to cover how to choose the right yarn, plus some more crochet tips for beginners. Choosing the right yarn has many different factors. You can order yarn online or shop for the best kinds in person. But before you do, let's talk all about yarn and what you need to know to choose the right yarn.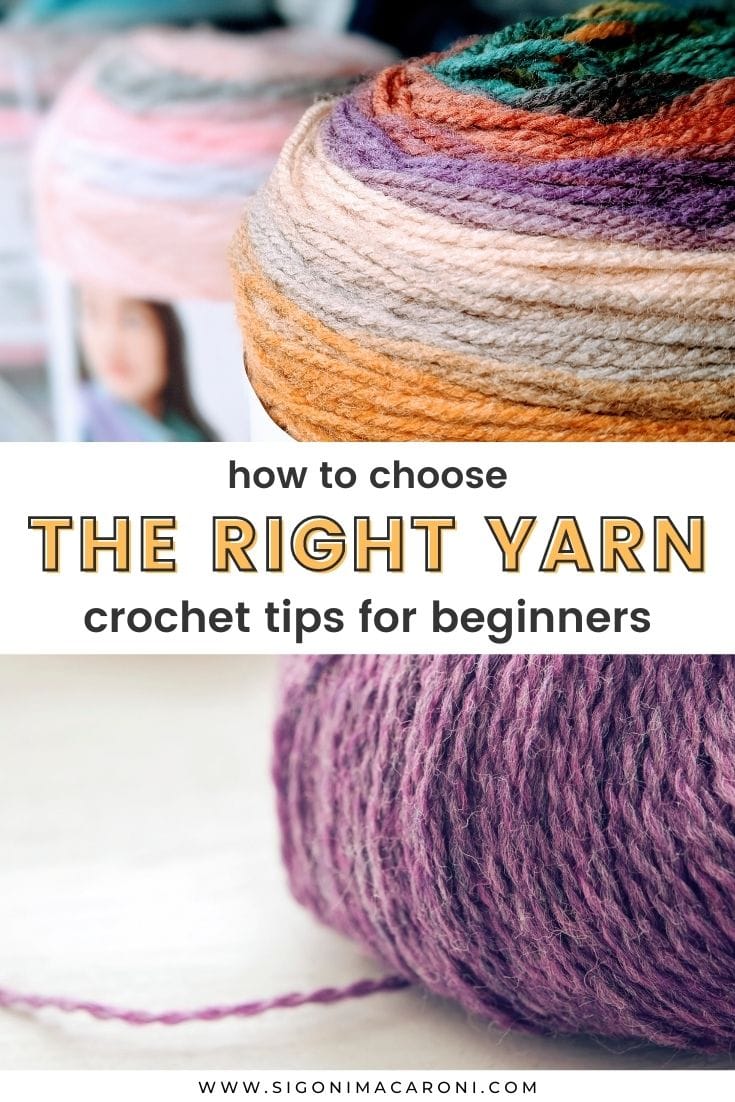 ---
This post may contain affiliate links, please view my disclosure policy for details.
How to Choose the Right Yarn | Crochet Tips for Beginners
In today's post, we're going to learn all about different yarn types how to choose the right yarn for beginners. So the first thing we should cover is the many names you'll hear when someone is talking about yarn. You'll generally hear yarn being called a "ball" of yarn, a "skein", or a "hank".
A ball of yarn and a skein are basically the same thing. A ball could be yarn wound up into an actual ball or it can just refer to any yarn you have in your stash. A skein is how the yarn looks when you purchase it from a popular craft store.
A hank is something different. When you purchase yarn from a local yarn shop or yarn dyer online, they are usually sold in hanks. You can see a few of the hanks I have, pictured below. Yarn is dyed in batches and is turned into a hank once it's dried.
Sometimes, if you ask, the yarn shop your buying from will wind the hank into a yarn cake for you. If not you can, of course, wind them up yourself by following a tutorial online.
Is there a difference between crochet, knitting, or weaving yarn?
To make it short and sweet: no. Any yarn can be used for any yarn craft!
Now let's cover the yarn label because everything you need to know is on that label. The different yarn types depend on the yarn content (or fiber) and yarn weight. I'll also explain how to substitute any yarn for any project. After you learn all about yarn, you can continue to learn about what types of yarn is good for what projects.
If you want to learn more about yarn, with answers to your most frequently asked questions, check out Week 3 of the Limitless Crochet Everyday project.
---
Yarn Label
Everything you need to know about choosing the right yarn for your next project is on the yarn label. All yarn labels show generally the same information (except some hand-dyed yarn from local shops). Below you will see what a typical yarn label looks like.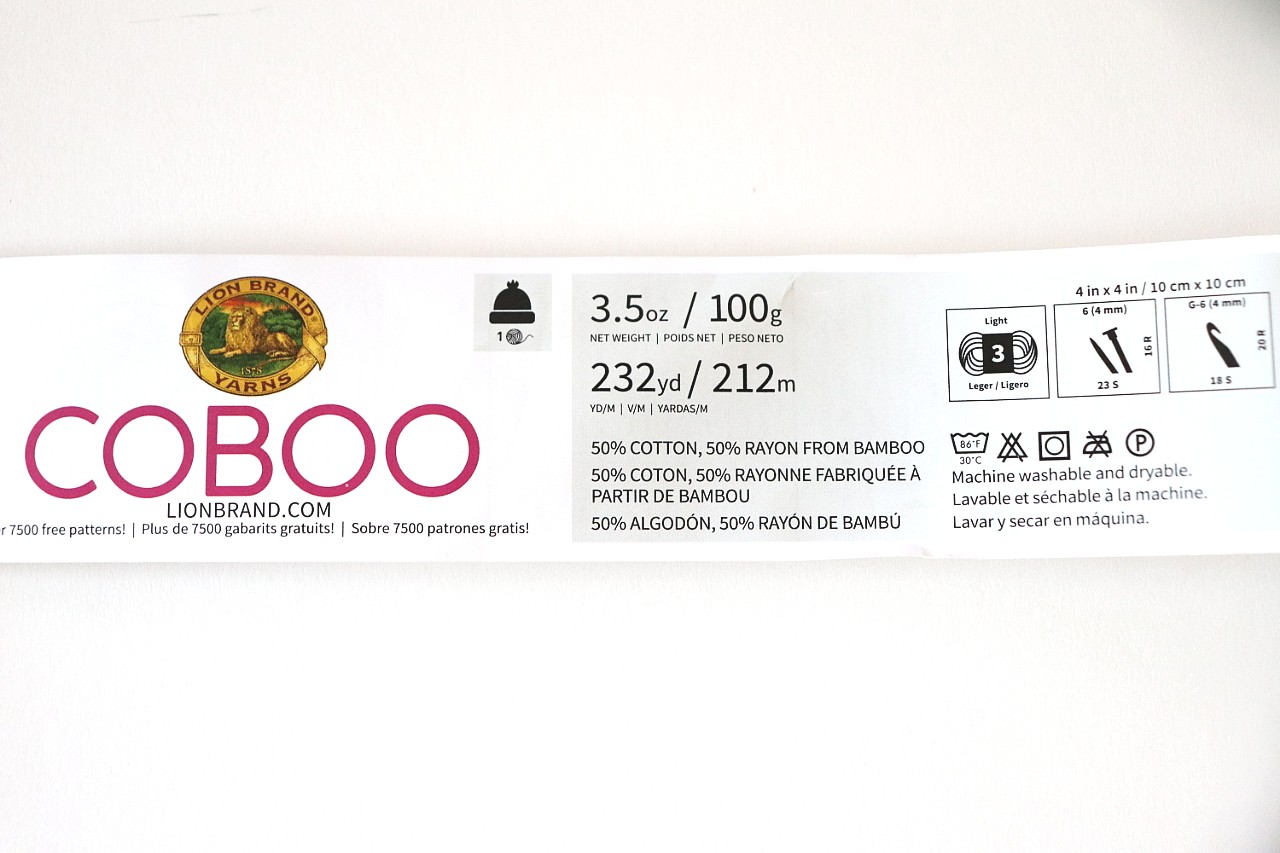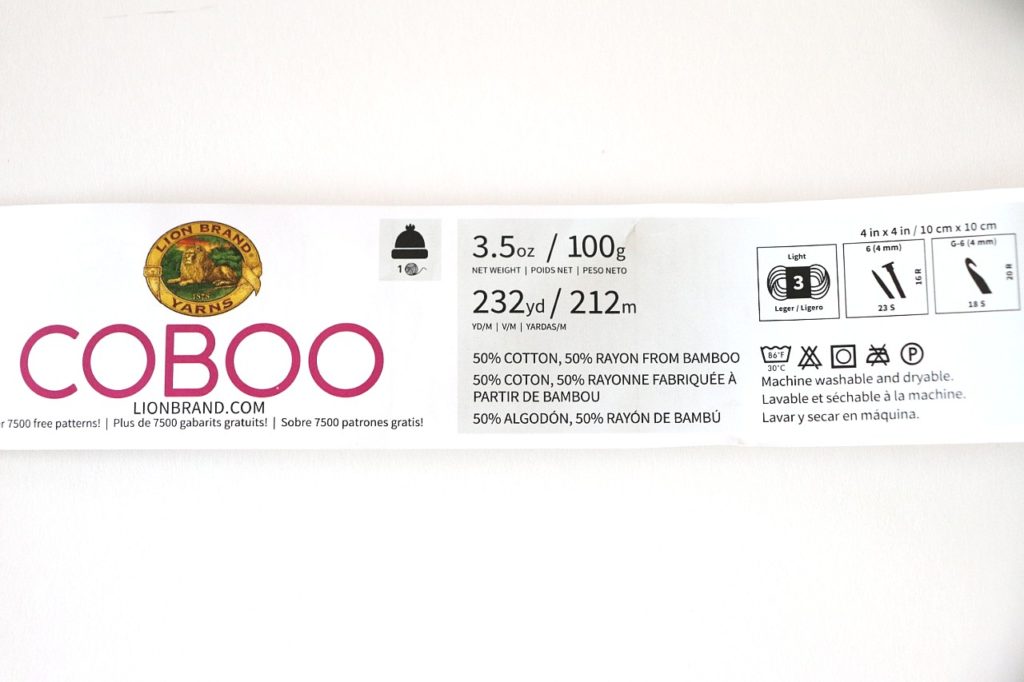 Everything the yarn label tells you, I'll list below. Then we'll talk about the most important ones more in depth. The number of plies is not always listed on the label. The dye lot and color name were noted on this label, but I wasn't able to fit it all in the photo with the rest.
Yarn's Brand Name
Fiber Content
Dye Lot
Color Name & Number (not shown in photo above)
Care Instructions
Length of Yarn in Meters & Yards
Weight in Grams & Ounces
Ply—number of thin strands twisted together to make the yarn
Suggested Hook Size & Expected Gauge
Yarn Weight Symbol
Not all of these need a deep explanation, so I'm going to go over the most important ones in more detail.
---
Yarn Types – Fiber Content
The type of fiber, or yarn content, is what the yarn is made of. It can be divided into three categories: natural, synthetic, and blended. Natural fibers can come from plants or animals while synthetic fibers are man-made.
Some common natural fibers from animal sources are:
Wool
Alpaca
Silk
Cashmere
Mohair
Llama
You can find a lot of these fibers from hand-dyers in local yarn shops. Some common plant-based fibers are:
Synthetic fibers include:
Blended yarn is simply natural and synthetic fibers meshed together. In big name craft stores, you will find a lot of acrylic, cotton, and wool or wool blended yarn.
Wool is great to use for winter items such as scarves, hats, and mittens because it keeps you nice and warm. Cotton feels lighter great for spring and summer garments, for baby items, and for washcloths!
Lastly, acrylic yarn is the most versatile. It is great for so many projects from blankets to garments to home decor and more. Acrylic yarn is easy to wash, inexpensive, and holds up well when using it daily.
---
Dye Lot
Yarn is dyed in batches and these batches are called "dye lots". When you're choosing yarn for a particular project and there is a dye lot number, make sure you gather all of your yarn at the same time and that they are all the same dye lot.
If you purchase a skein with a different dye lot, the color difference could be pretty drastic. When I first started learning, I didn't know this about dye lots so it wasn't something I paid attention to. When I was designing one of my first blanket patterns, the colors looked really off and I didn't realize why until it was too late. So just make sure to pay attention to those dye lot numbers.
---
Care Instructions
On the yarn label, you will also find care instructions that will help you determine how to wash the items once they're finished. A lot of acrylic yarns will state that machine wash on delicate is okay.
Honestly, I've never washed any of my items because I either don't wear them much or they aren't something that really needs to be washed. But when the time comes that I need to wash something, I will most likely hand wash them just to make sure they don't get ruined.
The Spruce wrote an entire article about how to care for crochet blankets and clothing and it's a great read if it's something that's important to you. In the article, they state that:
– Superwash wool can be hand or machine washed on the gentle cycle in cold water.
– Regular wool must be washed by hand in cold water, or it will felt and shrink.
– Cotton, linen and ramie yarn can be washed in the washing machine on a gentle cycle using either cold or warm water.
– Acrylic and other synthetic yarns can be washed and dried in with your regular laundry as they do not shrink.
– Unknown fiber content items should be hand washed in cold water and laid flat to dry.

Source: The Spruce – How to Care for Crochet Blankets and Clothing
If you are an Etsy seller or you make crocheted/knitted items for family and friends, hold on to the label and let the recipient know how to best care for the finished project.
If you're hand washing, use a mild detergent and cold water. For washing wool, use a detergent that is meant for washing wool in order to help preserve those wool fibers.
---
Weight in Grams/Ounces
I've had a few people question whether the weight has to do with the weight of the skein itself or the thickness of the yarn. When it comes to the weight expressed in grams or ounces, it is talking about the weight of the entire skein.
The thickness of the yarn is also called yarn weight so it can be confusing, but yarn weight is explained by different symbols. I'll explain this more below.
---
2-Ply, 3-Ply, 4-Ply, what??
Plies are the individual strands of yarn that are twisted together to form a plied yarn. 2-Ply means two strands of yarn were used when twisting and creating the yarn. The same goes for 3 and 4 ply. The number of plies does not determine the thickness of the yarn.
If you want to learn more about plied yarn and how it's structured, head over to Bluprint where they explain each one in depth.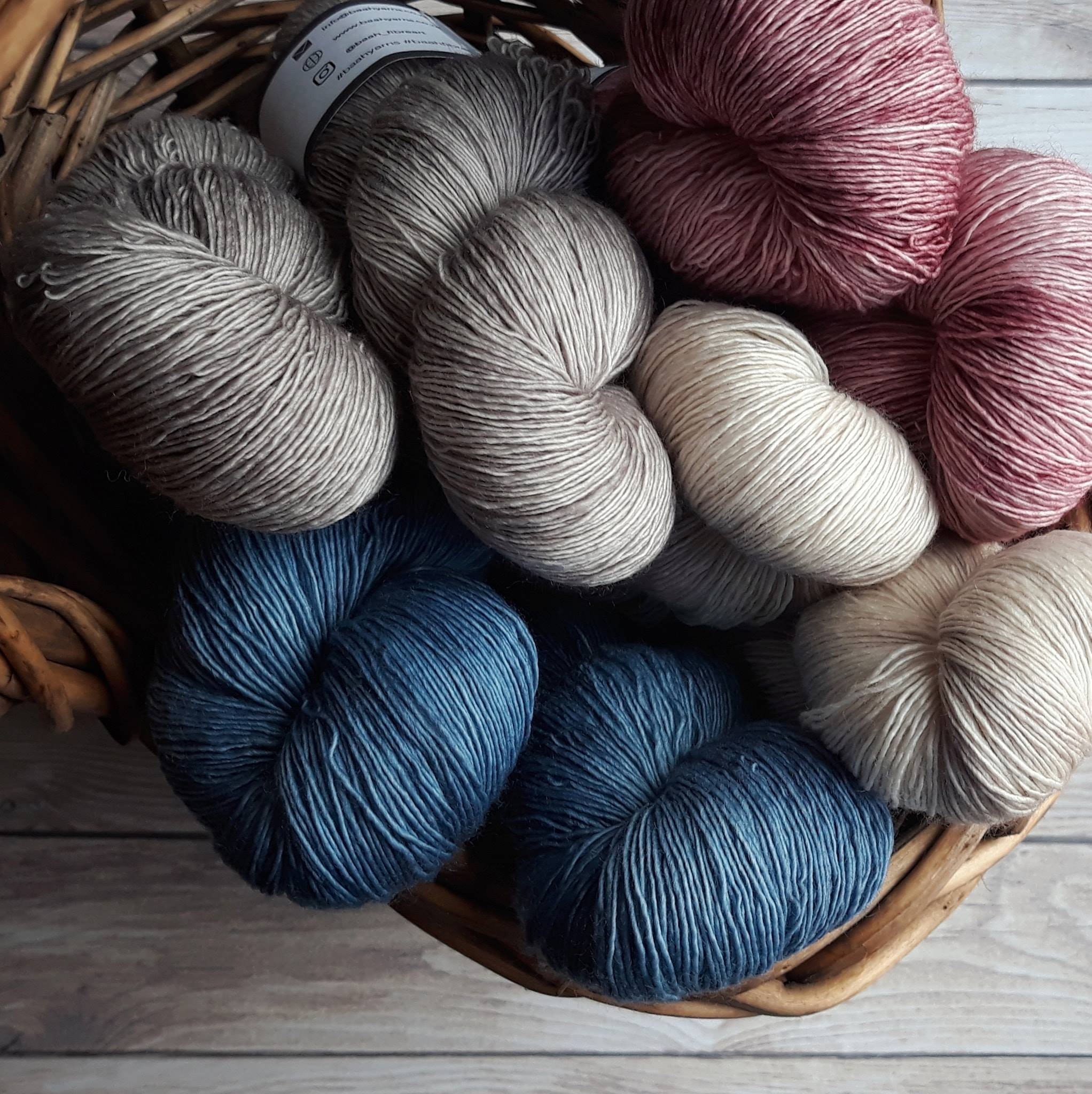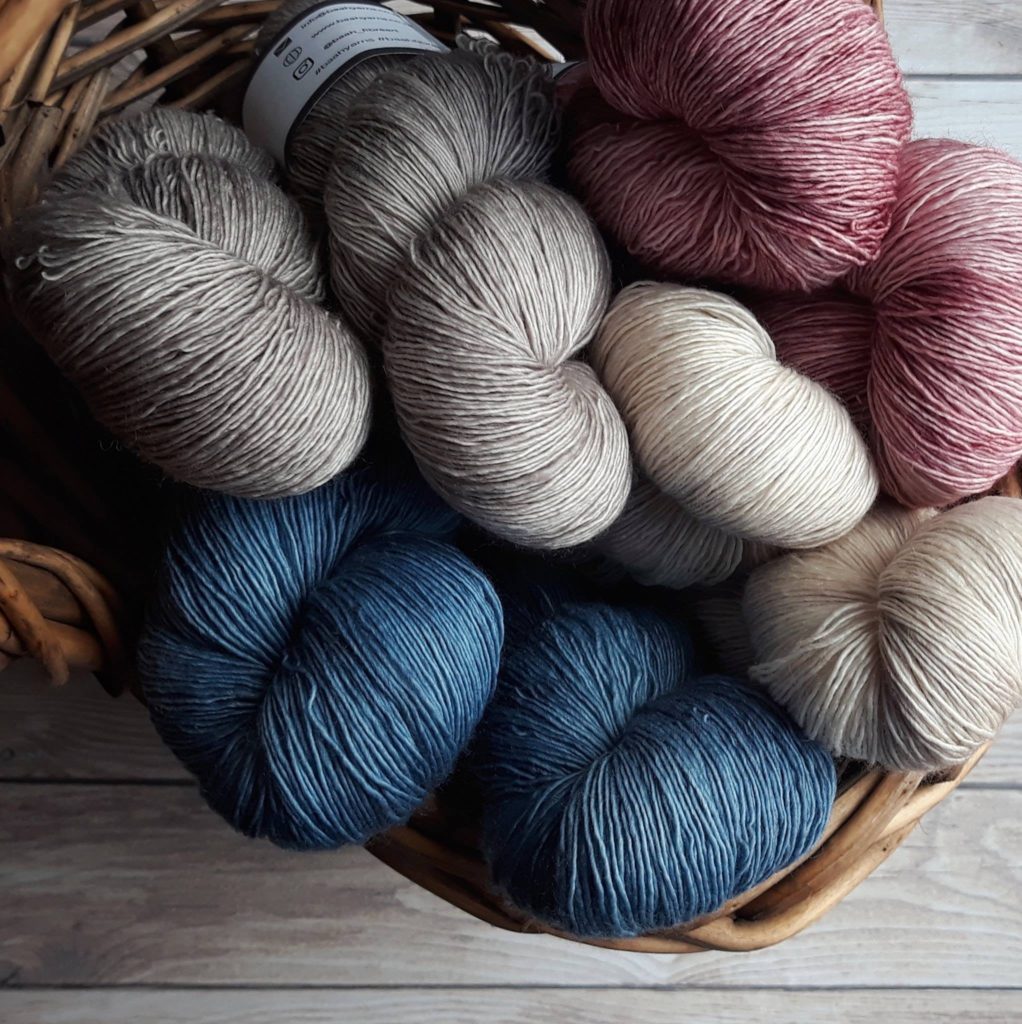 ---
Hook Size & Gauge
This part of the yarn label shows the suggested hook size to use with that yarn and the gauge that should go along with it. Personally, I don't entirely understand why the gauge is listed because everyone crochets differently. But I guess for some it's nice to know.
As for the hook size, this is a suggestion, not a rule. The hook size suggested depends on the thickness of the yarn, but if you don't like the way it looks then you don't have to use that same hook.
From a designer's standpoint, if you're using a lightweight yarn like Lion Brand Coboo but you want your fabric to have more drape, then you could use a larger size hook. Coboo Yarn recommends using a 4mm hook. But for a pattern that I'm currently designing, I chose to use a 6.5mm hook. It just depends on the look you're going for!
When it comes to following a pattern, choose the same hook size as the designer. Unless, of course, your gauge doesn't match. Then choose accordingly.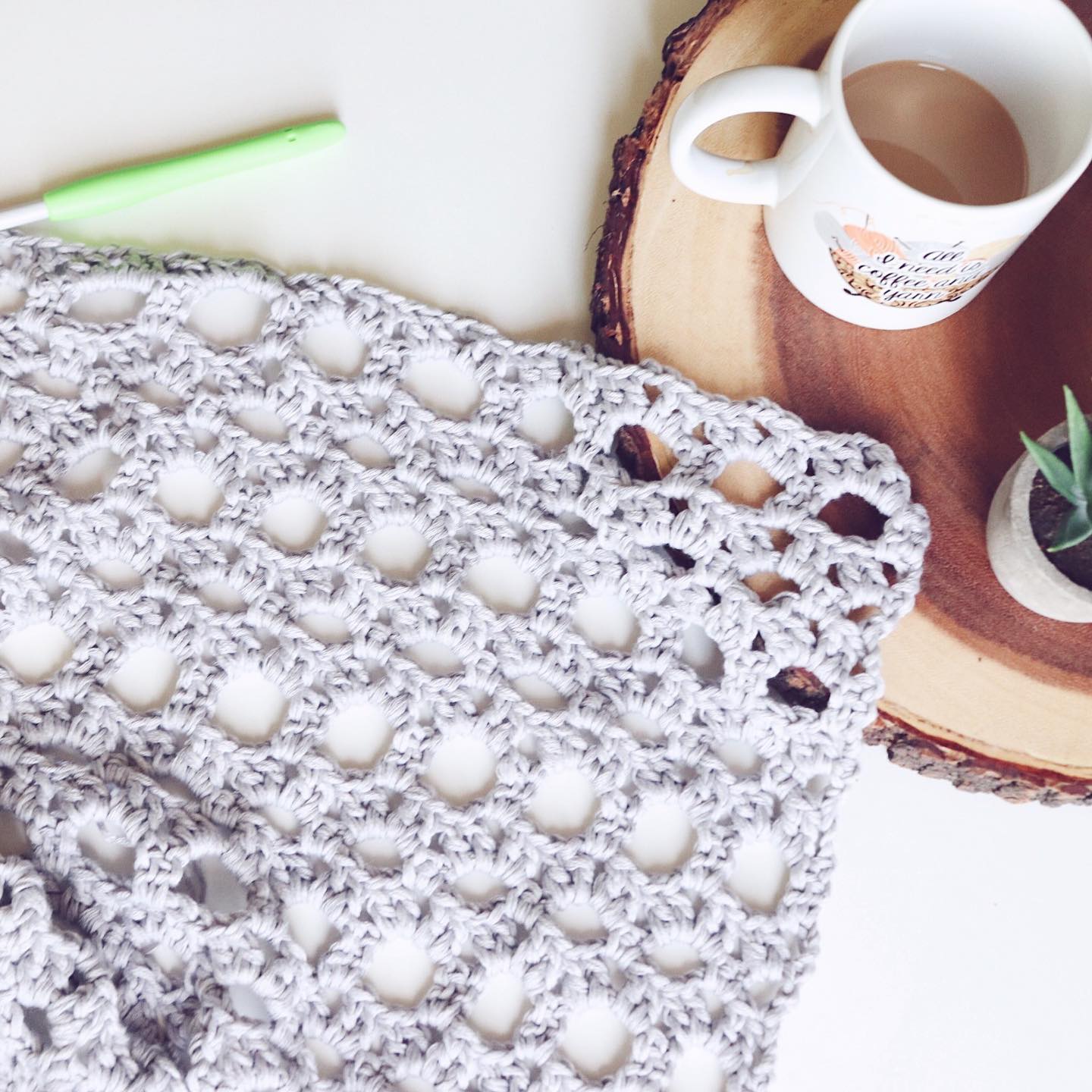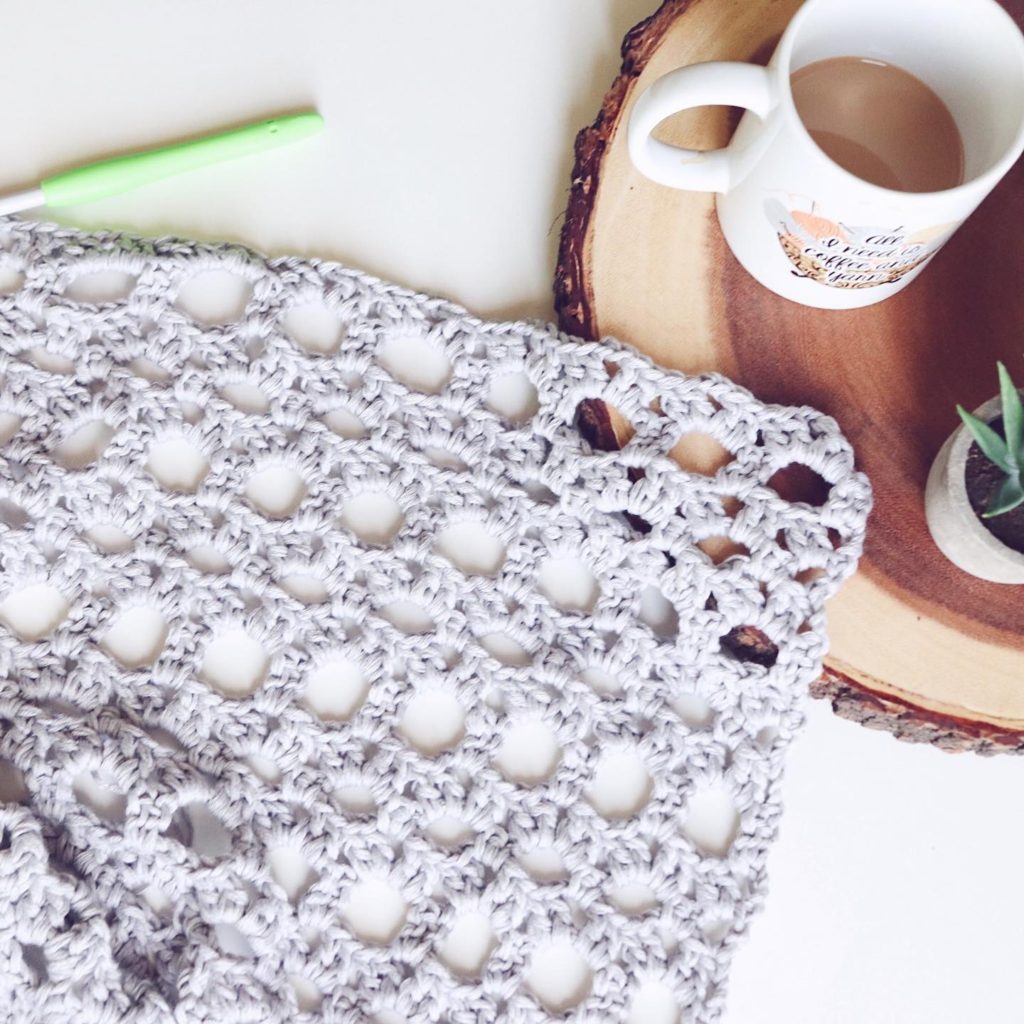 ---
Yarn Weight Symbols
One of the most important things to understand about yarn is that they come in different weight categories. The thinnest yarn strand would be Lace (0) and the thickest would be Jumbo (7).
For beginners, I always suggest using medium weight yarn because it is the easiest to work with and is the most common. Although bulky can be great for beginners as well because you can really see your stitches and they make for some quick Christmas gifts!
You can find a list of the standard yarn weight symbols below. To view the full list along with the hook sizes recommended, you can find a printable version over at the Craft Yarn Council.
A lot of newbies (myself included), get confused when medium weight yarn is referred to as different names. It can also be called aran or worsted. The only difference with aran is that it means it's a little heavier than worsted weight, but it's generally the same thickness.
Again, Bluprint has a great article on yarn weight and what projects work well for each. You can read more over on their blog.
---
Yarn Substitution
Whew, that was a lot of information just about the yarn label! I told you it was the goldmine to understanding yarn. Now let's talk about substituting yarn types, weight, and yarn brands.
Substituting Yarn Weight & Resizing
If a pattern tells you that you need a lightweight yarn (or any weight yarn for that matter), you really should use that same weight. It's hard to substitute yarn weights, but it is doable. It all depends on your project.
If you found a super cute pattern for a simple chunky blanket, but you don't have bulky yarn, you have two options. The first is to gather a few strands of a medium weight yarn until you match the same gauge or get as close as you can.
If the blanket pattern is a simple repeat, you can use a lighter weight yarn and just increase the amount of starting chains depending on the patterns multiple.
What the heck does that mean?
Sometimes if you're working on a pattern with a stitch repeat, the designer will include the foundation multiples in the "notes" section of the pattern. This is to help you resize your item.
For example, I included the multiples within my Suzette Baby Blanket pattern. In order to make that blanket bigger or smaller, all you have to do is chain in multiples of 2 until you reach your desired length.
You would do this with whatever yarn and pattern you're working with. Not all designers include this in their notes though.
---
Substituting Yarn Brands
This is always completely fine to do. If a pattern tells you what brand they used and you either don't have it, you can't find it, it's discontinued, or any other reason, find another yarn brand that matches the same weight.
The thing that's important to match is the fiber content of the yarn. Certain fibers work up differently. If the pattern calls for a cotton/bamboo blend and you substitute it with acrylic yarn, your finished item may come out with less drape than the designer's item.
There are many different brands out there so you should always be able to find the kind you need.
---
The Finish Line
It's finally over! We've discussed everything I can think of about yarn. We've gone over each of the yarn types and we learned how to choose the right yarn for beginners.
If you want to learn more about yarn, with answers to your most frequently asked questions, check out Week 3 of the Limitless Crochet Everyday project.
We started by talking about the different yarn types and names people call yarn and the difference between each. Then we moved onto the whopper of a topic: the yarn label. Everything you need to know about that particular skein of yarn is on that yarn label. So don't overlook it! Finally, we ended with yarn substitution. It's always best to use the same weight the designer calls for in a pattern, but you can always change up the brands as long as the fiber content is the same.
If you're still confused about some aspect of yarn, please let me know in the comments so I can answer your questions!
Know someone who has a hard time buying yarn because they don't know what they're getting themselves into? Send them over here to see if I can help answer their questions. Or pin this post to your Pinterest boards for others to check out!
---
Are you in need of a place to go when you have a question related to crochet? Maybe you taught yourself the craft and don't have anyone to share it with. That's no fun!
I created a private Facebook Group filled with over 2,500 beginner crocheters just like you! Let me briefly go over what you'll be signing up for.
Within the Crochet'dy Bunch Facebook Group:
Q&A Sessions
Video Tutorials
Further explanation of my posts here on the blog (if needed)
A place to celebrate your wins and vent about your losses
Your new favorite crochet family
WIP Wednesday shares
Chit Chat/Coffee Talk
General weekly newsletter:
Weekly FUNmail
Updates on new posts
Access to my password-protected Library of Freebies
Special discounts and promotions
Monthly pattern roundups
Access to the Crochet'dy Bunch FB Group (of course!)
Worksheets, guides, and freebies sent straight to your inbox