Sigoni Macaroni's Most Popular Posts from 2018: Top Free Crochet Patterns, Crochet Tips and Tutorials
Wow, what a year it's been! This past year has been filled with ups and downs, but we got through it! With 2018 being my first full year of blogging, I wanted to put together a list of Sigoni Macaroni's Most Popular Posts in 2018. This includes tips, tutorials, and free patterns! But first, let's review how we got here.
While 2018 didn't go exactly as planned, it was a year we're not going to forget. I did SO much blog work, posting 48 blog posts to be exact. Plus, three of those months I was stranded in a hotel, unable to post, so I'm pretty proud!
It took me a while to get into the groove of working from home because I have a 4-year-old who stays home with me. Once he started preschool in August, I had so much more time to spend on the blog without feeling guilty. I really started putting myself out there both in the crochet community and with my designs. I got a lot done during that time, however, it was short-lived all thanks to Hurricane Michael.
The Game Changer
In October of last year, we were hit by Hurricane Michael. We lost our home and most of our belongings with it. We lived in several hotels for the next two months and finally found a new place in a new city. After all of the stress and anxiety brewing those few months, we landed on some unexpected news.
I'm pregnant!
We are thrilled to say the least, but it's safe to say that it has been a long few months and I'm glad we're finally back to some normalcy.
Get to the point lady…
The point is that in the last three months of 2018, I didn't post on the blog (except to help my devastated community).I hardly spent any time on social media and I sent out maybe one or two emails but only to update everyone on our situation.
As much as I missed blogging and interacting with you and the rest of the yarnies out there, I needed to focus all of myself on my family. I knew in the pit of my stomach that I would probably lose my readers, social media following, and members of my Facebook group. It gutted me, but it was something I expected and accepted. What actually happened though was something I never would have expected.
The reason why I absolutely love the crochet community
I received so many emails sending well-wishes, prayers, donations to my community, hugs, thoughts, and pure love. I can't even explain how much it has meant to me. Not only did I receive these emails, my blog traffic tripled.
It may only be because it's the winter and that's when we want to crochet all the cozy things, but I've been ecstatic nonetheless. So thank you for sticking around and being a part of my blogging journey. I hope you've enjoyed learning all of my tips and tricks to make crocheting easier or even if you learned how to crochet through my tutorials! Which I love hearing.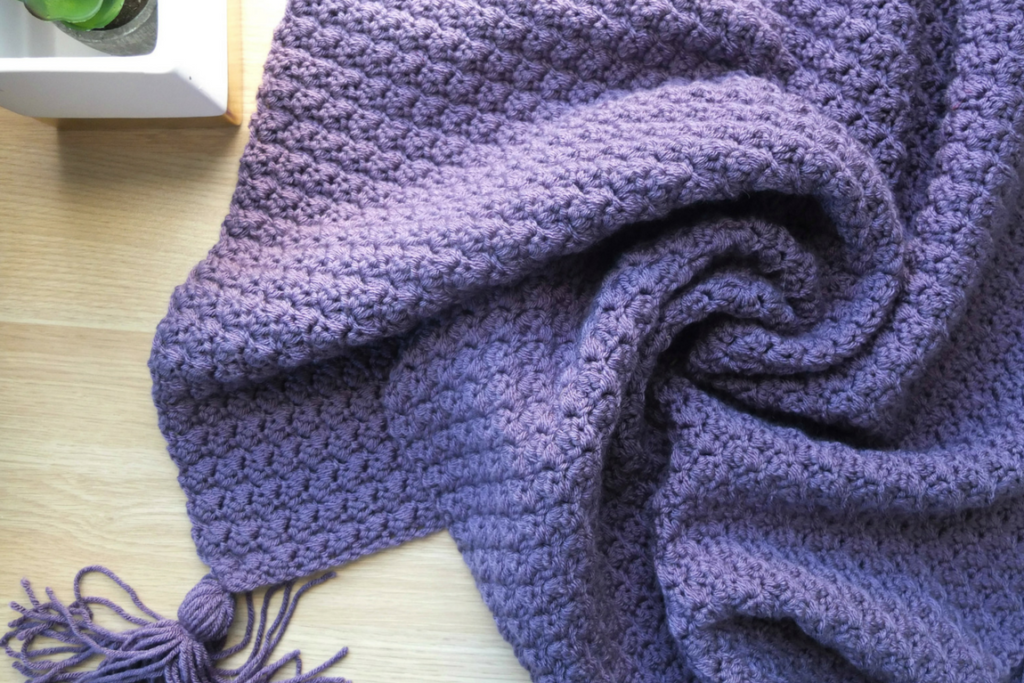 Now enough of that, let's get back to the purpose of this post: Sigoni Macaroni's Most Popular Posts of 2018!
---
Sigoni Macaroni's Most Popular Free Crochet Patterns of 2018
This category is pretty self-explanatory. Here are the 5 most popular free crochet patterns that I posted in 2018. Of course, the Dreamsicle Tee is number one! I could have guessed that. Have you made one yet?!
1. Dreamsicle Tee
I knew the Dreamsicle Tee was going to be first on the list of top free crochet patterns. How? Because of how amazing the reaction was on Instagram to the big reveal! I was stoked to see how many people loved my first garment. I'm making it a goal to create at least three garments this year. Can I hold myself to that? We shall see!
2. Simple V-Stitch Scarf
This is actually the second year my Simple V-Stitch Scarf has been a favorite. I'm thinking it's because of how easy and fun the stitch is to work. Plus it is a mindless pattern that is perfect for variegated yarn. I don't know about you, but I could never find a stitch that really brought out the beautifully variegated colors. After lots of experimenting with different stitches, I landed upon the v-stitch and it was a perfect combination. Obviously I'm not the only one who thinks so!
3. Simple Chevron Baby Blanket
This one is a newbie, but it's gotten a lot of love! Many people struggle with the chevron stitch. It can be easy to lose count of your stitches as well as creating the waves at the right points. The chevron stitch I used for this baby blanket is so easy to remember, you'll forget you ever struggled with chevron. This Simple Chevron Baby Blanket pattern comes with a video tutorial, picture tutorial, and a free printable that has a variety of blanket sizes to choose from and the yardage needed for each!
4. Suzette Baby Blanket
This baby blanket happens to be an oldie too. It is one of the first patterns I designed and I'm overjoyed that it's been so well received! The Suzette Baby Blanket is the type of mindless pattern that you would work on while binge-watching your favorite Netflix show. It's a simple one-row repeat and works with any type of yarn from lightweight to super bulky!
5. Trinity Slouch Beanie
I designed the Trinity Slouch Beanie first in 2017 using a bulky weight yarn. It was never posted it on the blog and had it exclusively as a paid pattern in my Etsy shop. After the hurricane, I decided to rewrite the pattern using a medium weight yarn and post it for free in order to raise donations for my community. This little beanie took off! I didn't expect it at all, but I have seen photos everywhere, received well over my goal of 100 donations. I cannot thank everyone enough.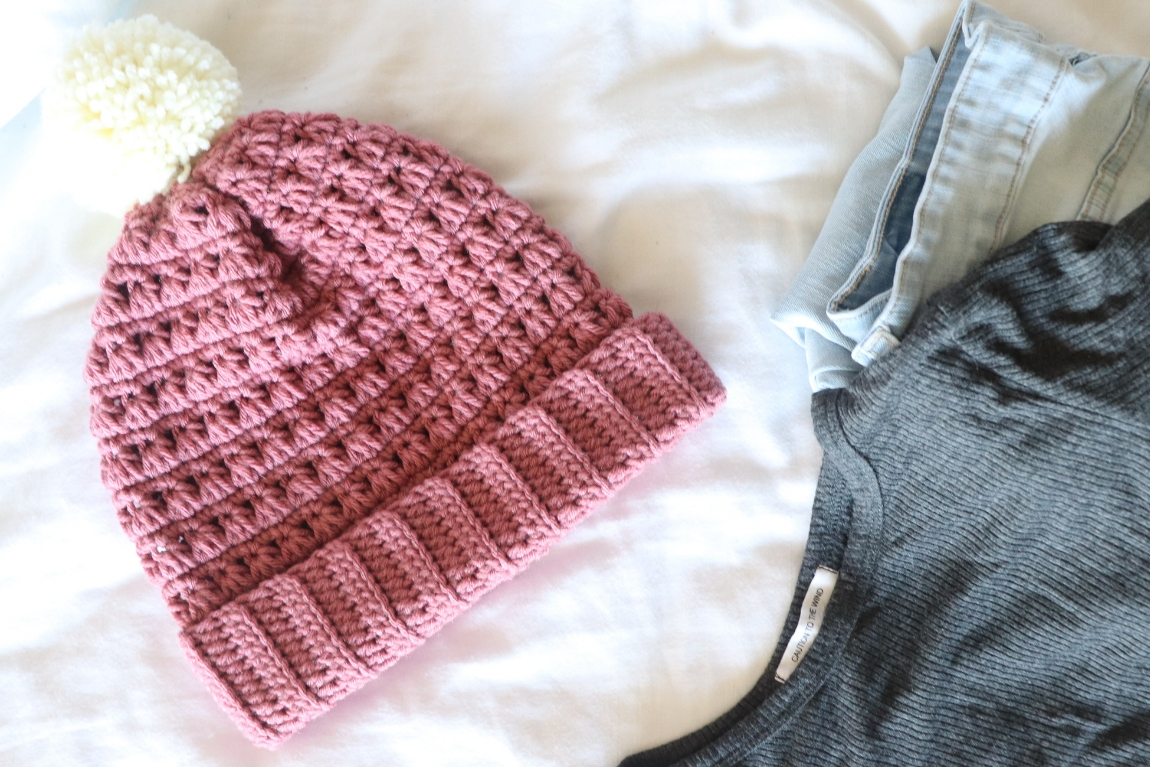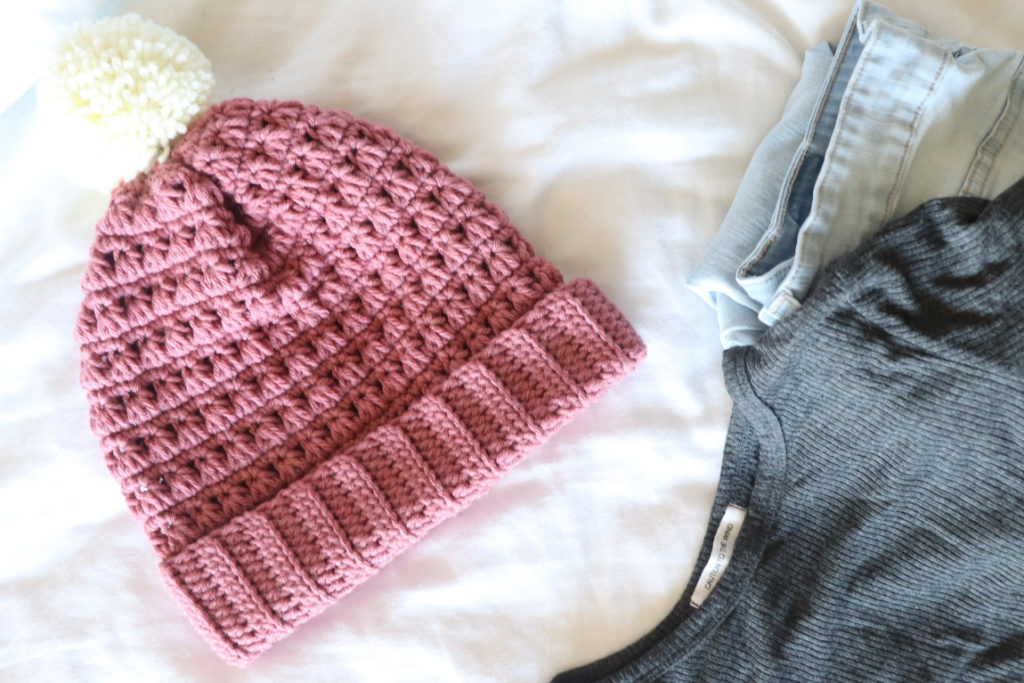 ---
Sigoni Macaroni's Most Popular Tips & Tutorials of 2018
On this here blog I try to focus on a few specific categories: free crochet patterns, crochet tips, and crochet tutorials specifically geared towards beginners. I write about these topics because when I first started, I wished there was a resource where I could find everything in one place. Here's a list of my most popular crochet tips and tutorials of 2018!
1. Learn to Crochet the Easy Way Series
The Learn to Crochet the Easy Way Series is BY FAR the most popular tip/tutorial, as well as the most popular post on the entire Sigoni Macaroni site! I have had so many people say this series has helped them learn how to crochet even after they started to give up hope. This is exactly why I started this blog and again, I am thrilled that you have learned so much through this series.
2. Magic Circle Crochet Tutorial
Let's talk about the infamous magic circle! When I first heard of the magic circle method, I knew it was one of those techniques you had to figure out at some point. It makes crocheting in the round so much neater and once you get the hang of it, it's even quicker to start than with a slip knot.
3. Single Crochet Stitch
I don't have anything special to say about the single crochet stitch other than it is usually the first stitch that you learn when you start crocheting. Maybe it's one of the most popular crochet tutorials because once you learn the stitch, you're off to single crocheting the day away. Or it could be because you're getting frustrated and deciding not to learn the other stitches… Yikes, let's hope it's not that one!
4. How to Hold Your Crochet Hook and Yarn
One of the more frustrating things when learning how to crochet is acclimating to holding your crochet hook and yarn the right way. In this post I explain that there really is no "right way" and to find what works for you. There are different methods on how you can hold your crochet hook and how to hold your yarn between your fingers, but ultimately it is up to what makes you feel the most comfortable. Don't let anyone tell you you're doing it wrong if it feels right to you. This is a great read if you haven't quite figured out your tension!
5. How to Crochet in the Round
Learning how to crochet in the round is an important topic so I'm not surprised to find it on the most popular posts list. With some projects, you have to start by crocheting in the round so of course, at some point everyone is going to want to learn! By learning how to crochet in the round you'll be able to create things such as beanies, amigurumi, rugs, drawstring backpacks, certain blankets, socks, and so so many more!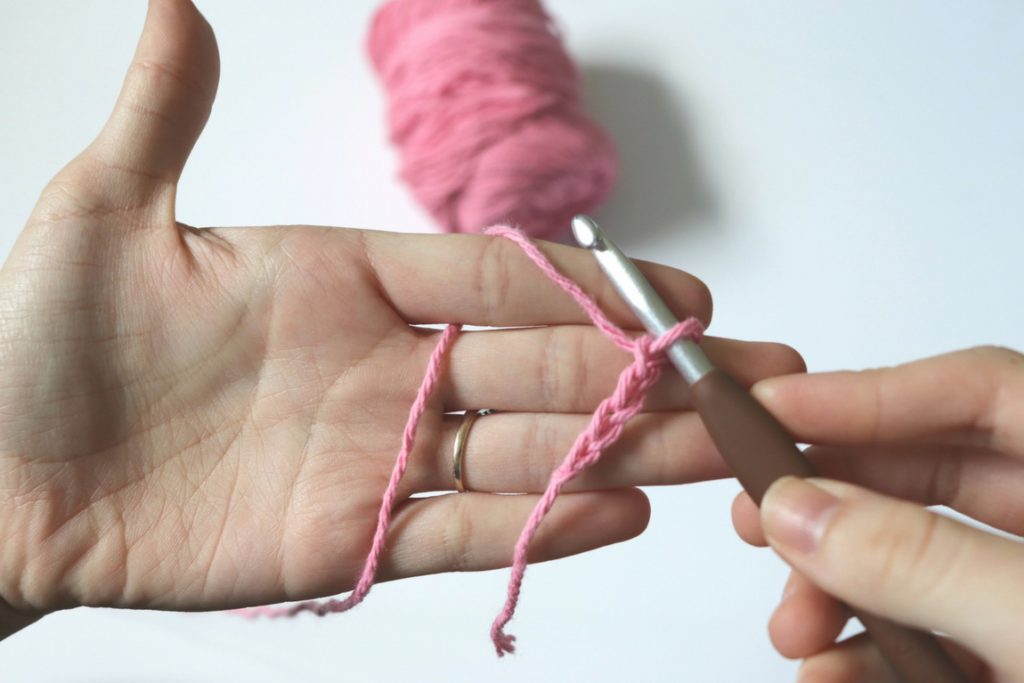 ---
That's it!
In the end, I can say that 2018 was a crazy year but overall I'm very happy with the direction that this blog is going in and I hope you are too! In 2019 I'm hoping to create more beginner tutorials, really focus on video, and design more simple but beautiful patterns for you. Let's cross our fingers for no more natural disasters.
To check out more of my free crochet patterns, click here.
To check out more of my tips and tutorials, click here.
Which of the most popular posts was your favorite?