How to Finish MORE Crochet Projects | Video Training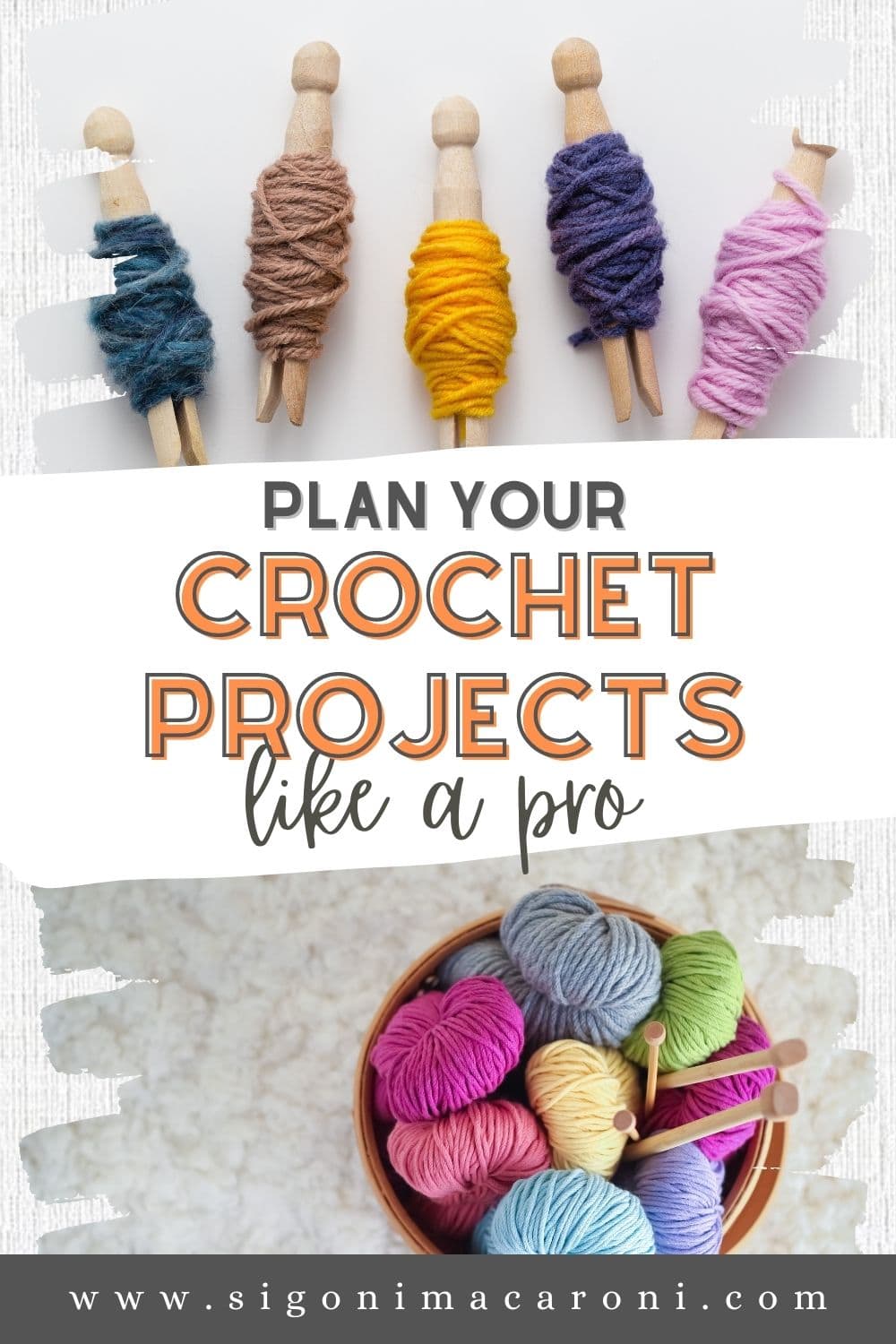 I love crochet, you love crochet, but we both know that sometimes it can feel a little overwhelming. And for that reason, I'm going to teach you how to finish MORE crochet projects by planning like a pro! There are so many beautiful projects and so little time. How is it possible to fit so much in a 24 hour period? Let's find out!
Today my goal is to help you get organized and plan out a years worth of crochet projects all while never missing a deadline. To do this, I'm going to share my brainstorming and planning strategy that I've used for years now and it never fails.
Math can be a pain, but I've created this super secret formula so that all you have to do is plug in your numbers and punch it into a calculator. It's easy and a little mind blowing to see how much time you really have to crochet a day.
But I'm getting ahead of myself. Before we get into the training, we have to talk a little bit about time and mentality.
Listen, we all have the same 24 hours in a day, 7 days a week. It's the one thing that's fair. The one thing every single person lives with. Life will ALWAYS get busy, so we have to MAKE the time to do the things we love. If you "don't have time" then it's not a priority.
So make sure you're always making time for the things you love.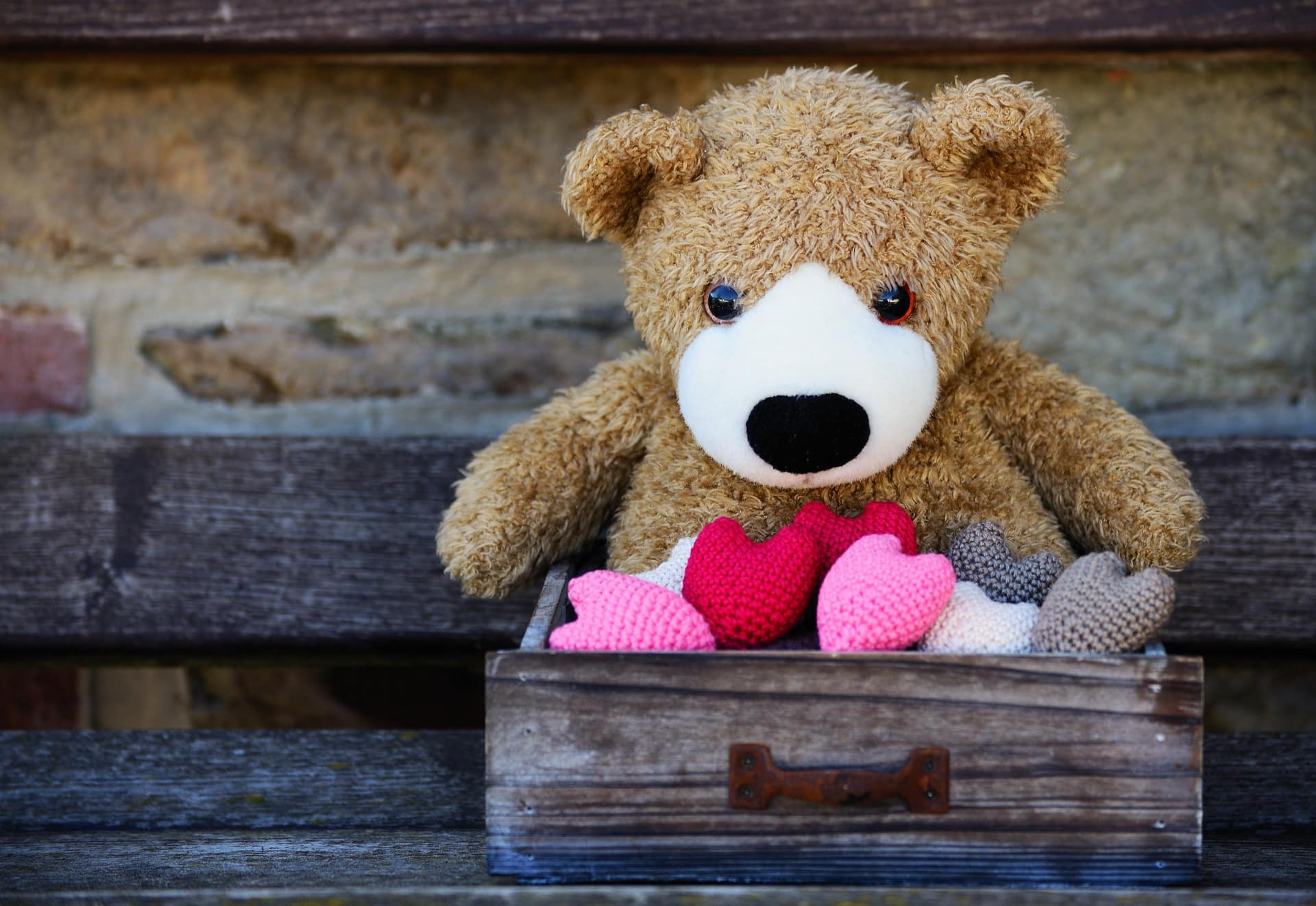 ---
Plan Your Projects Like a PRO Workbook
To get the most out of this training, you'll want to grab a copy of the Plan Your Projects Like a Pro Workbook that I created just for you. It's completely free, but you do have to sign up with your email so I can send the workbook directly to you. If you haven't done that yet, you can sign up here or click the photo below.
After you receive your workbook (it should arrive a few minutes after you sign up), you can either print the workbook or download it to your tablet and follow along with me in the video tutorial!
You can take notes on a piece of paper, but we'll be doing some math later and the formulas are already written out for you so the workbook with make it 10 times easier. If you're printing the workbook, I suggest printing multiple pages of pg. 5 (Let's Do The Math) because this page has the special formula for each pattern that you're planning out.
More on that inside the video.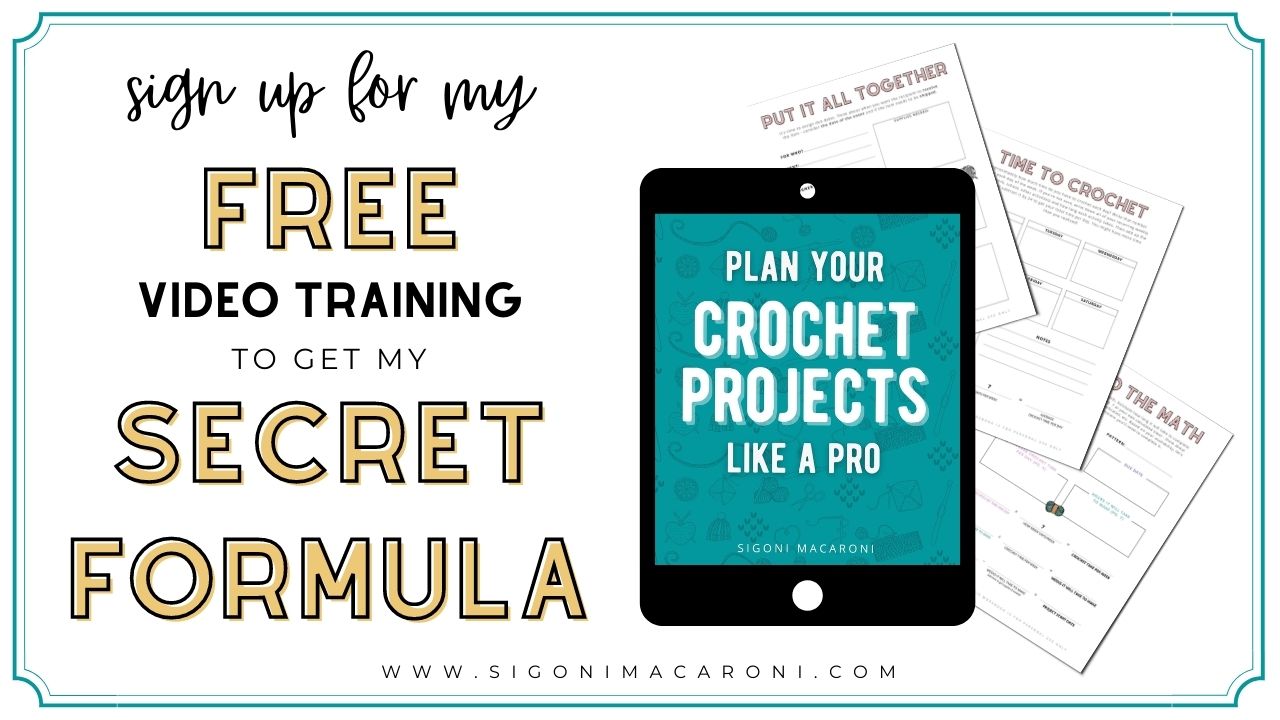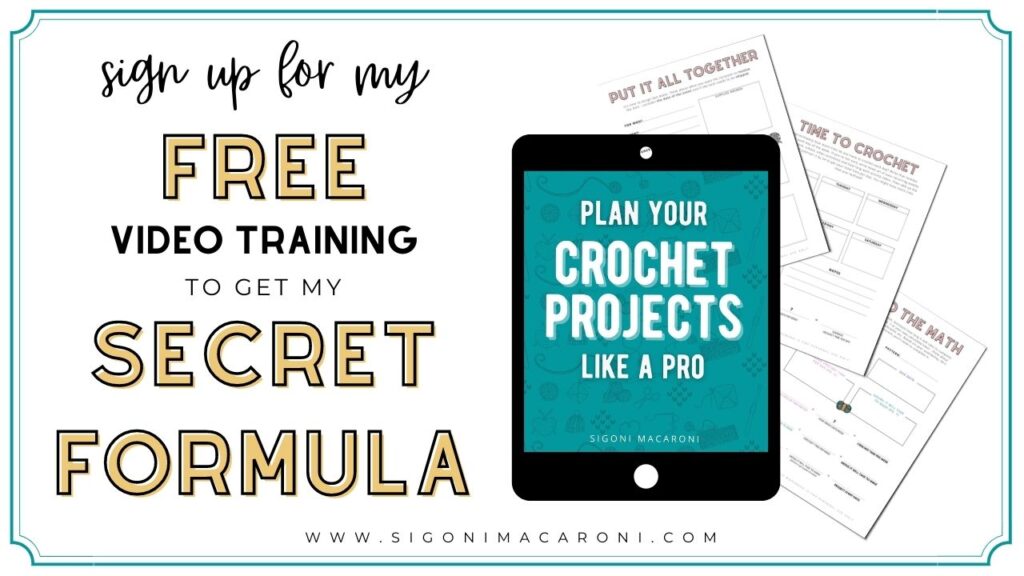 ---
How to Finish MORE Crochet Projects by Planning Like a PRO
Today my goal is to help you get organized and plan out your crochet projects while never missing a deadline! I promise it's possible.
First, we're going to get started by organizing. This step requires brainstorming to get the projects out of our head and onto a piece of paper.
Next, we'll dive into the planning stage. This is where we'll learn how to finish more crochet projects. You will figure out how much time you have to crochet in a day and then use my special formula!
Lastly, we're going to learn how to stay organized by keeping everything in one place.
After you have your workbook, follow along with me in this video tutorial. The video tutorial is essential to learning how to fill out this workbook correctly to get all of your crochet projects planned. If you want to know how to finish more crochet projects, this training is going to be gold.
Just remember to take it one project at a time.
Creating this training helped me to stay organized and finish more crochet projects. I felt like I was constantly drowning in all the projects.
I would get so frustrated when I would find 3, 4, or 5 unfinished WIPs hiding in my craft room. Also, a very special blanket took me 3 years to make! Why? Because I set it aside and decided not to make the time to work on it.
BUT now that I've figured out what works for me, I'm hoping this same method will work for you. We all have 24 hours in a day, but it's up to us what we do with that time. And I for one think we should all make the time to be a little more creative.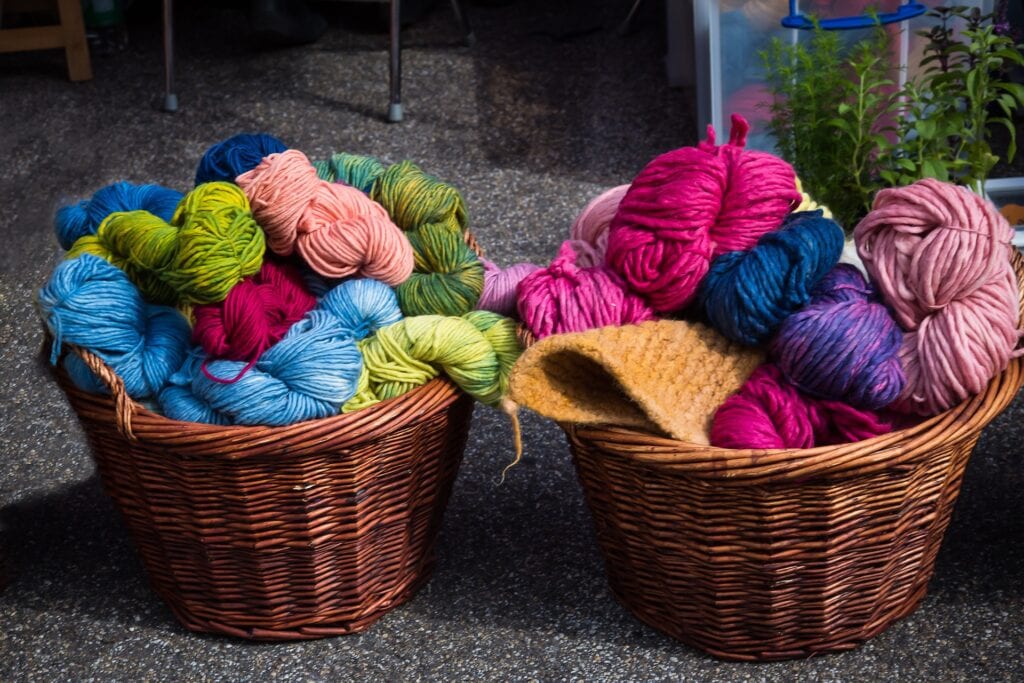 ---
8 Additional Tips on How To Finish More Crochet Projects
While this training will help you learn how to finish more crochet projects by planning like a pro, there are a few other obstacles that lie in our way.
After you finish the video training, make sure you stick to it and continue to plan your projects in this way. Take this class twice or even three times if you need to. Print out as many pages as you need!
If money is an obstacle for you, budget how much you're okay with spending on crochet per month. After you come up with the number that works for you, make sure you look for sales and coupons when you make a purchase. I'm the coupon queen so I will make a tutorial on that soon.
Get yourself a crochet project planner. I created Hooked On Planning as a way to help you stay organized after this training but it's so much more than just a project planner. Learn more about it here.
Learn how to crochet more efficiently (a.k.a faster) by changing up the crochet tools you use.
If your skill level feels like an obstacle, don't let it. There are so many beautiful projects you can make using simple stitches. If you want to make something more difficult, first work on completing a few smaller projects and then work your way up. Or find a video tutorial for that pattern because video always makes things easier.
Try working on one project at a time. I know it's difficult because there are so many projects that we want to ma- *SQUIRREL!* 😂 If you get squirrel syndrome every time a new project comes out, just write it down in a safe place (like your crochet project planner) so you can make it in the future.
This one kind of goes with the last one but remember WHY you started the project. If you're making a project for someone else and you think it'll mean the world to them, that should push you to continue making it. If you're making something that you're not excited about that doesn't have special meaning, that's when I would set that aside and start a new project.
Limit distractions if you need to. Crochet often goes hand in hand with cozying up on the couch with a movie or TV show, but sometimes it can be good to just crochet. In the morning I like to have a cup of coffee and crochet in silence. It's one of the only times I get "me-time" and it's really peaceful and relaxing!
Check out these crochet pattern roundups if you're looking for a new project to start