Crochet for Christmas Gift Guide
Christmas is coming and you are so excited to start listening to Christmas music, walk the chilly streets gazing at lights tossed along trees and houses, snowmen lounging in various front yards (real or inflatable), chestnuts roasting on an open fire… You know. The usual. And as exciting as it is that Christmas is almost here, you have just a hint of anxiety because you waited until last minute to go Christmas shopping and you have absolutely no idea what to get them. Well, that's what I'm here for! I've brought you this Crochet for Christmas Gift Guide to make it easier for you to charm your friends and family with your thoughtful handmade gifts!
Creating something with your own two hands is one of the best gifts you can give someone. You're not only handing them a stunning handmade gift, but your handing over the time you spent, the love, and the hard work you put in to achieve that gorgeous one-of-a-kind Christmas gift!
The Crochet for Christmas Gift Guide is filled with numerous FREE patterns for you to choose from for five different groups of people. We have crochet gifts for Mom's to Be and New Moms; Boyfriends, Husbands, and Guy Friends; Children; Your own Mother or Mother-in-Law; and, of course, the Harry Potter Freak. Because come on, it would be easier to ask who ISN'T a Harry Potter Freak.
Let's get you ready to make some Christmas presents, shall we!
Crochet for Christmas Gift Guide
Mom's to Be and New Moms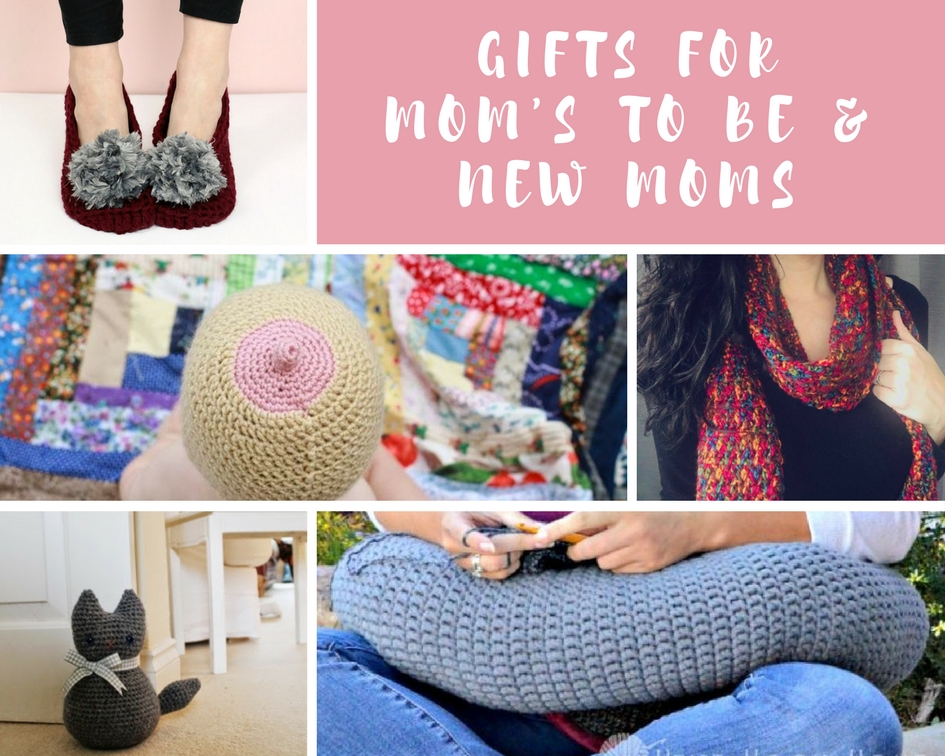 There are many crochet items you can make for newborns and babies, including blankets, beanies, and stuffed animals (like this super cute Lamb from Sewrella), but mom gets enough baby items throughout her pregnancy. How about, in addition to that soft and snuggly blanket, you make something for HER!
Boyfriends, Husbands, Guy Friends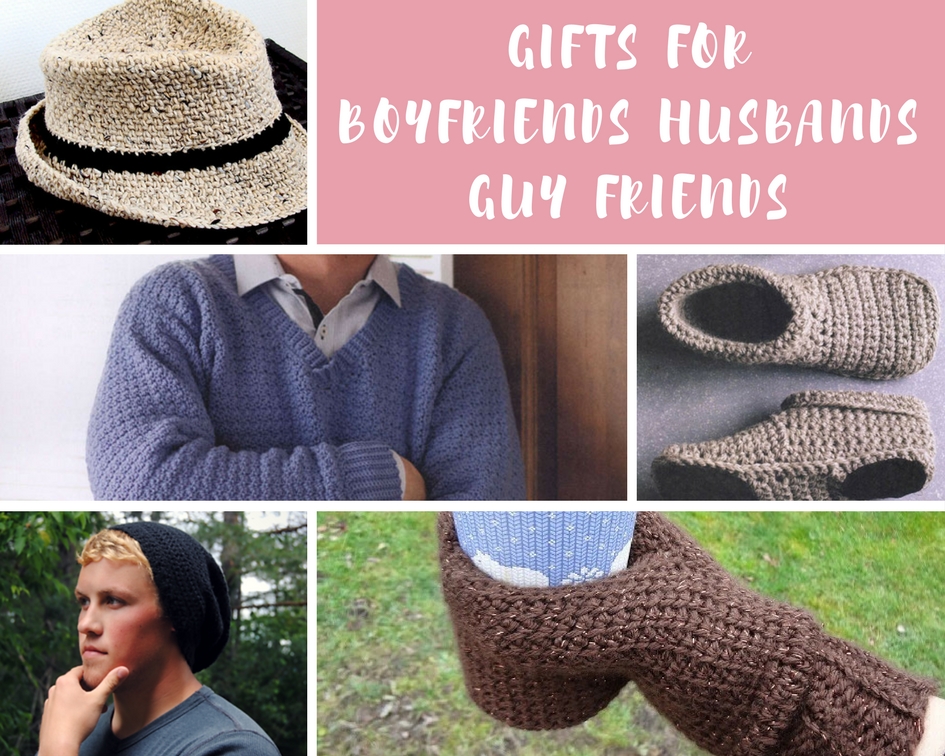 We all know men can be extremely hard to buy for, but if you make something for them, they usually love it. Especially if it's a gag gift like the Beverage Cozy Mitt, which I'm sure is actually pretty darn useful!
Children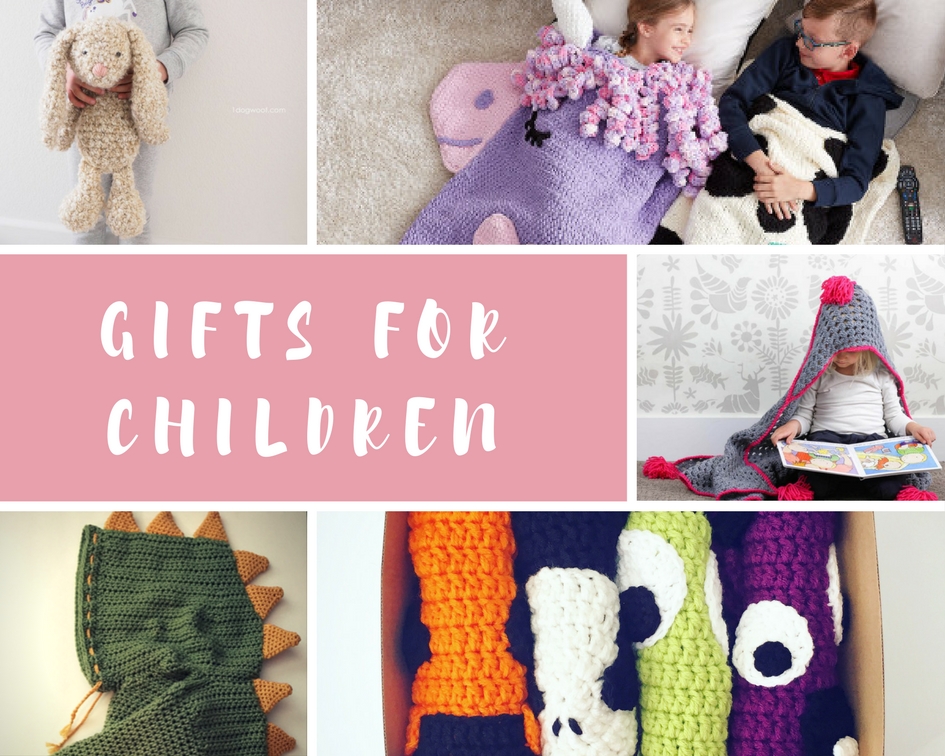 Personally, I think children's items are the most fun to crochet! Most of them don't take too long to complete and there are so many fun character faces, stuffed animals, and vibrant colors to choose from!
Mother/Mother-in-Law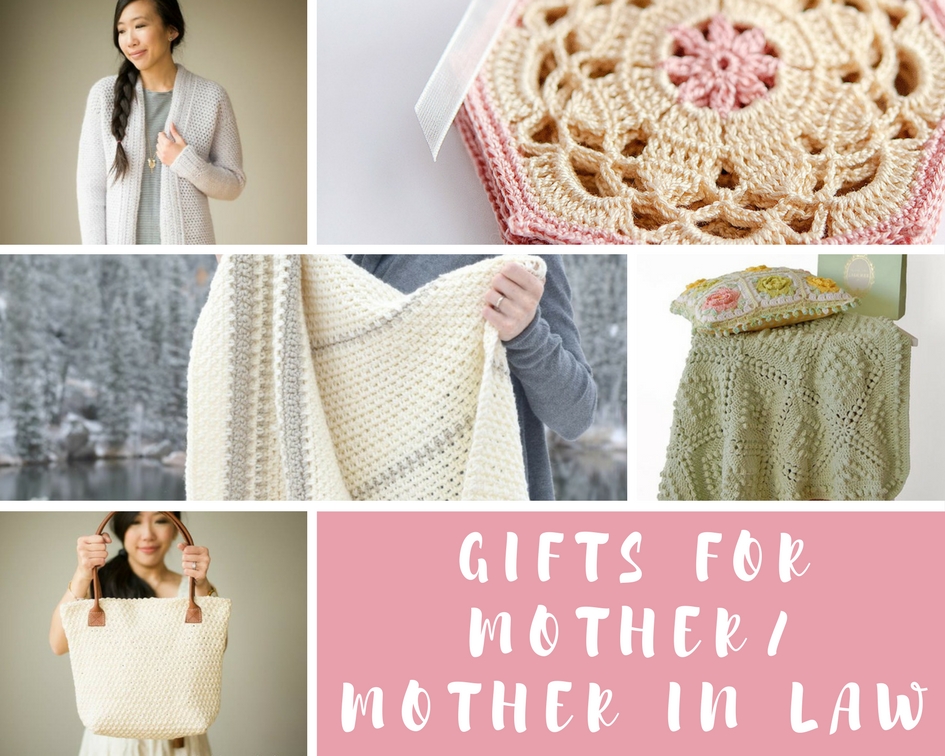 Whenever I start to make a Christmas list, my main focus (besides my husband and son) is my mother and mother-in-law. Personally, I think they appreciate handmade items the most because they understand how much thought and effort goes into it!
The Harry Potter Freak (me!)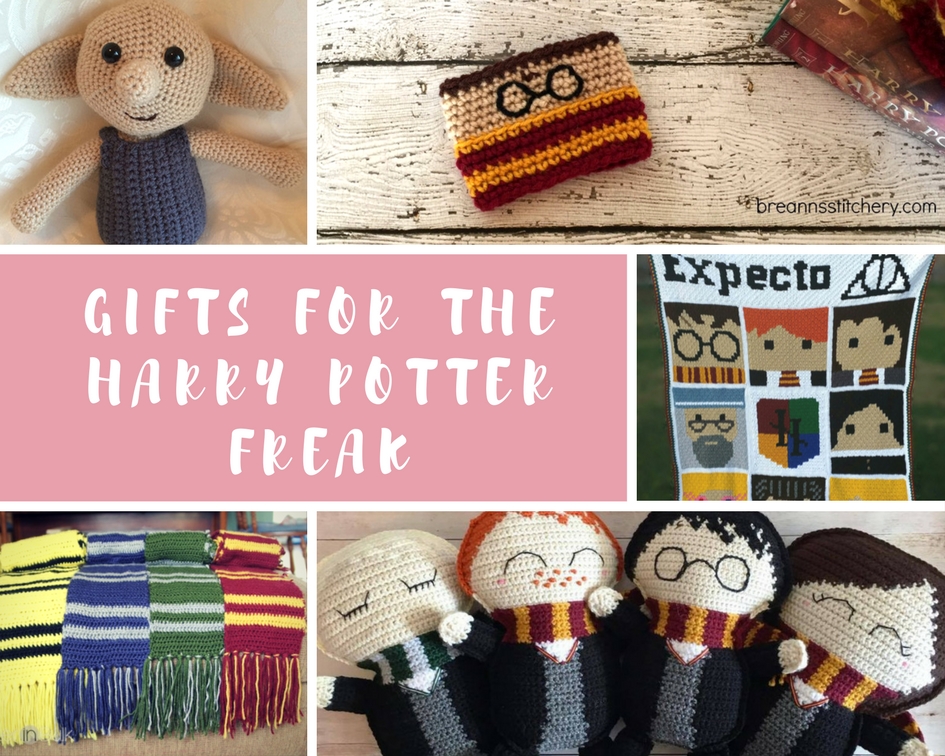 I'm including this category not only because I'm a tad obsessed, but because there are so many other Harry Potter lovers out there! (I actually have a whole board dedicated to Harry Potter crochet over on my Pinterest account if you're interested 😉 These are some favorites I've collected.
I hope you enjoyed the Crochet for Christmas Gift Guide and you're able to make your loved ones some great gifts for Christmas this year! I'm going to make a couple of them myself 😉 Now go get to hookin'!