25+ Scrap Yarn Crochet Projects | Stash Busting Challenge Week 2
Anytime you finish a crochet project, you almost always have leftover yarn. What do you do with your scrap yarn? If you're looking for some creative ways to bust your stash, you're going to love this stash busting challenge. If you haven't checked out week 1 of the challenge, you can find it here. For even more yarn scrap crochet projects, keep reading!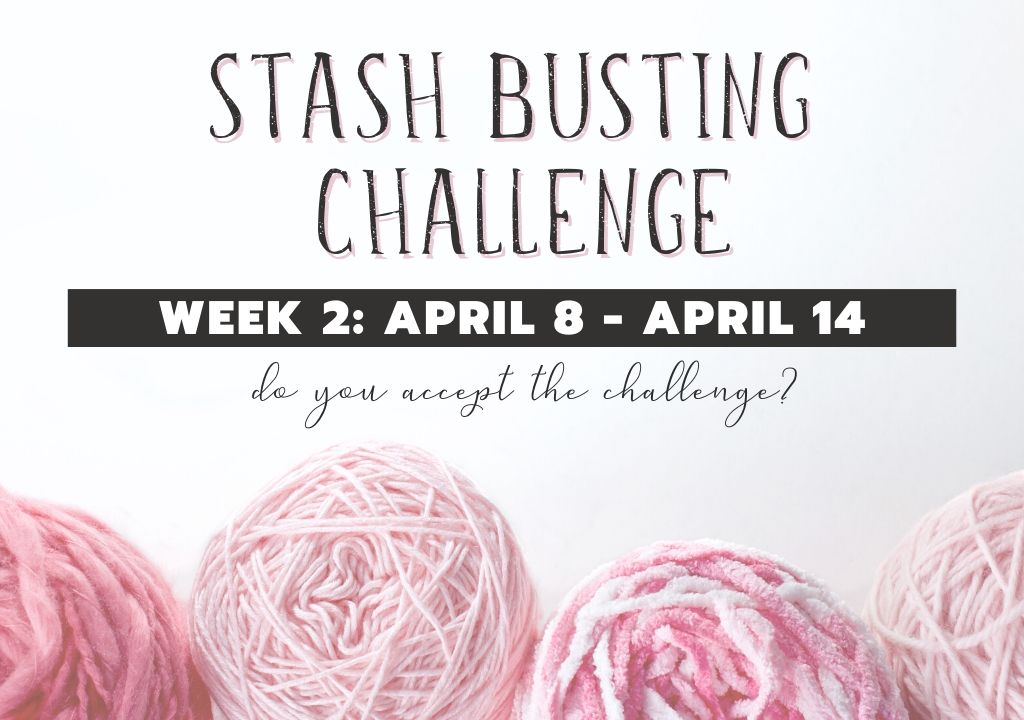 Last week I announced that every day in April, myself and a few other designers are coming together to bring you a really fun Stash Busting Challenge. Week 1 was a huge hit and I'm so excited to introduce week 2 of the challenge today!
If you'd like to read more about the challenge and how it works, you can find it by reading the Stash Busting Challenge intro post.
But in a nutshell, this is what you can expect. 👇🏼👇🏼👇🏼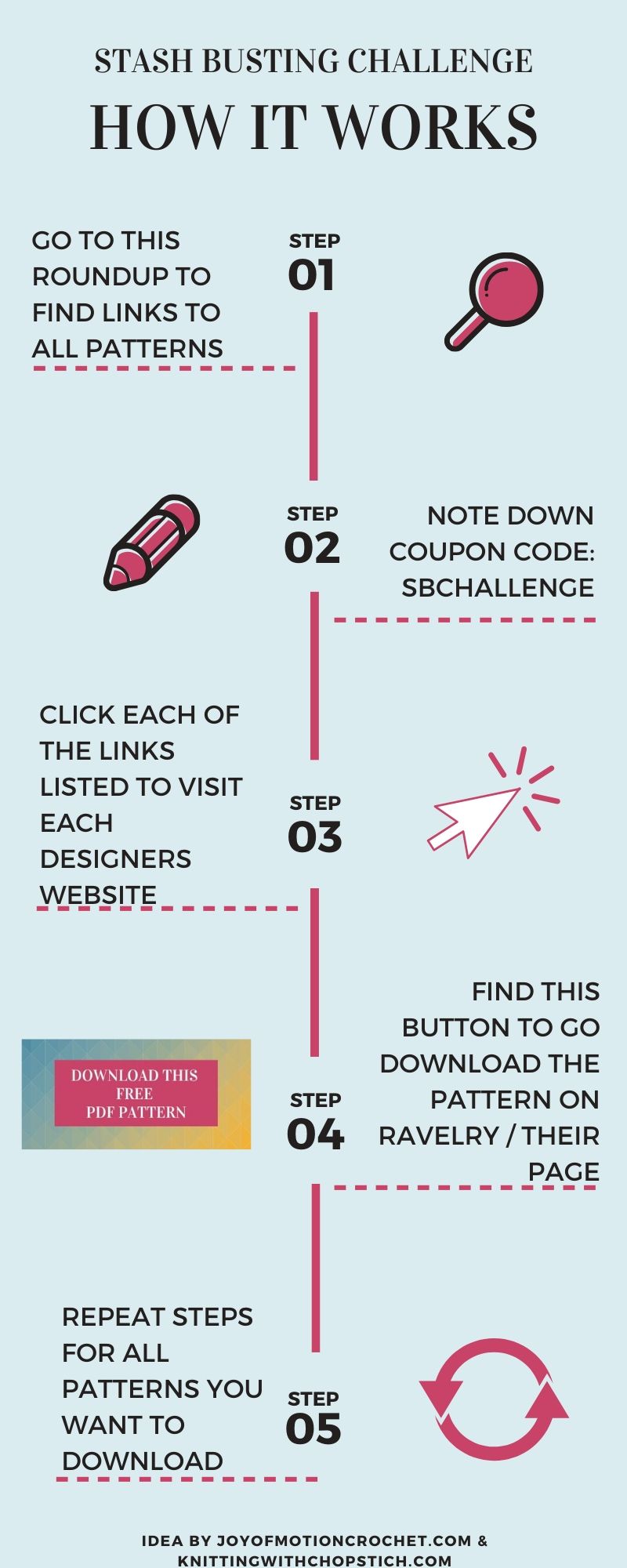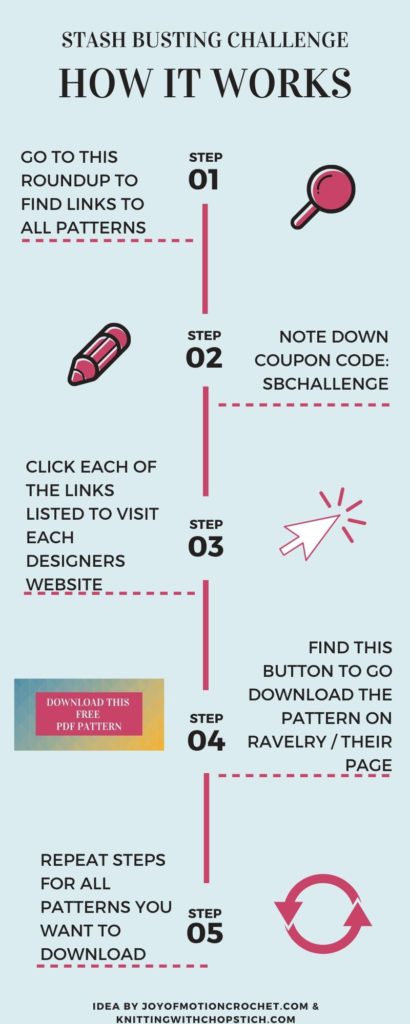 ---
This post contains affiliate links, please view my disclosure policy for details.
---
Craft More Happy Moments
I encourage and challenge you to participate in the Stash Busting Challenge not only to use up your scrap yarn, but also to get your mind off of the things we can't control and replace it with a bit of happiness and community.
We may be alone, but we're alone together.
Bluprint is currently hosting an event called Craft More Happy Moments where you can watch over 1,300 creative education classes absolutely FREE, no credit card required. It's pretty insane to be honest. But you only have until April 16th!
Get FREE Unlimited Access Now!
---
A few of my favorite classes are:
Tunisian Crochet for Beginners with Brittany from B.Hooked – Her class is so great and so informative. Within this class she teaches 4 different stitches and you'll create 3 beautiful projects by the end of it.
Professional Finishing for Perfect Crochet – All of the finishing techniques Linda shows in this class are magnificent, however, one lesson in particular is insanely helpful: it's called Crochet Surgery. Yes, she actually shows you how to cut the length of a project without having it completely unravel 😱
Modern Crochet Afghans: Color & Texture – I love learning new stitches and making blankets and these three blankets that you'll learn to make are unique and would make wonderful throws for friends, family, or even your own home. The first blanket uses a very interesting technique that I bet you've never tried before!
Being cooped up isn't fun and sometimes it can be downright depressing. But we'll get through this! And I hope that if this is something you're struggling with, keeping your mind busy with all of these creative classes will help even just a little.
---
Stash Busting Challenge – Week 2 (April 8-April 14)
Remember that each of the patterns below will also be available as a free PDF download but only during the week they are released.
If you want to make sure you don't miss any patterns, sign up below to stay up to date!
For each pattern you want to download, click the button to go to the designer's website. Within that designer's pattern, you'll locate and click on the "DOWNLOAD THIS FREE PDF PATTERN" and use the code: SBCHALLENGE to get it free!
---
25+ Scrap Yarn Crochet Projects
Thank you so much for participating in this weeks challenge!
WHICH OF THESE SCRAP YARN CROCHET PROJECTS WERE YOUR FAVORITE?
DID YOU START GETTING THAT STASH BUSTED?
Don't forget to share your makes and spread the love!
If you know someone who has a large stash of yarn to use up, share this post with them and you can make new things together! Even if you don't share this post with anyone else, you should absolutely share each of your stash busters with us whenever you're finished!
Share your projects with me by tagging me on Facebook or Instagram, @sigonimacaroni, and use the hashtag #sbchallenge.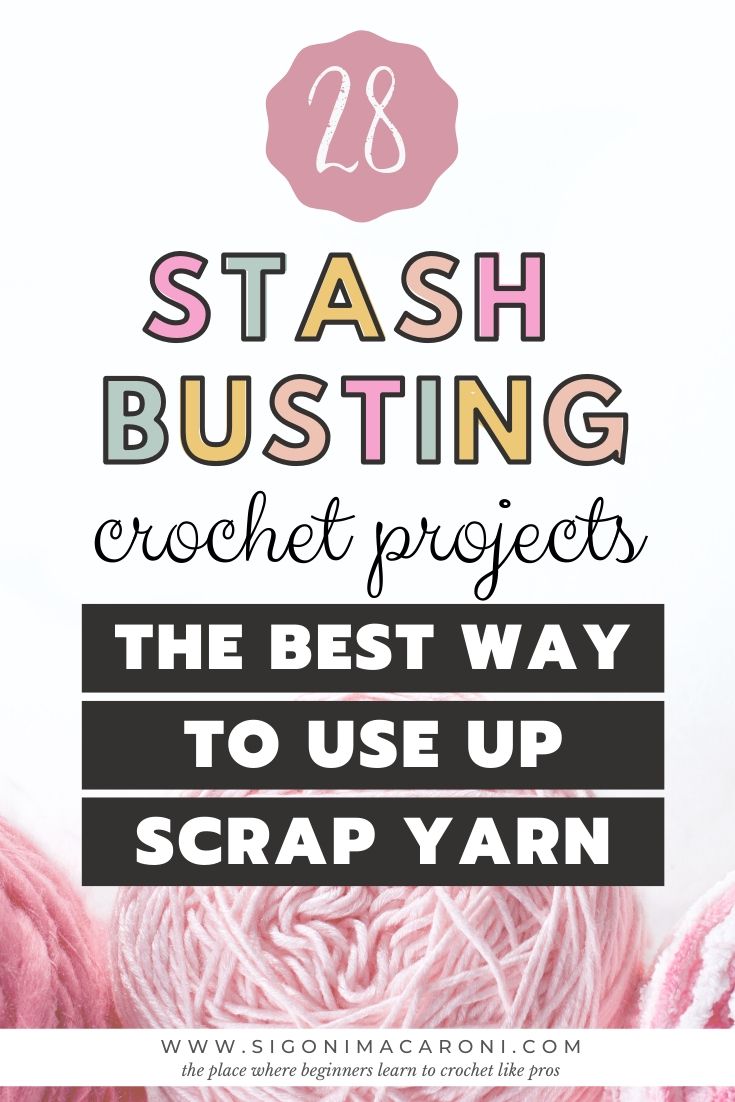 Don't forget to sign up for updates so you don't miss a single free PDF pattern throughout this challenge!