The Crochet'dy Bunch Facebook Group
Are you in need of a place to go when you have a question related to crochet? Or maybe you taught yourself the craft and don't have anyone to share it with. Whether you are a crochet beginner or a little more experienced, I've created the perfect group for you. We call ourselves The Crochet'dy Bunch.
This group has been a long time coming and I am so excited that it is finally here.
Last week I made this announcement to those who are already a part of my email list and we're already up to 500 members! These past few weeks we've been getting to know each other and filling out surveys. Basically figuring out who you are, what skill level you're at, and what you need help with.
Now I would like to extend the offer to you, because we would love to have you join us!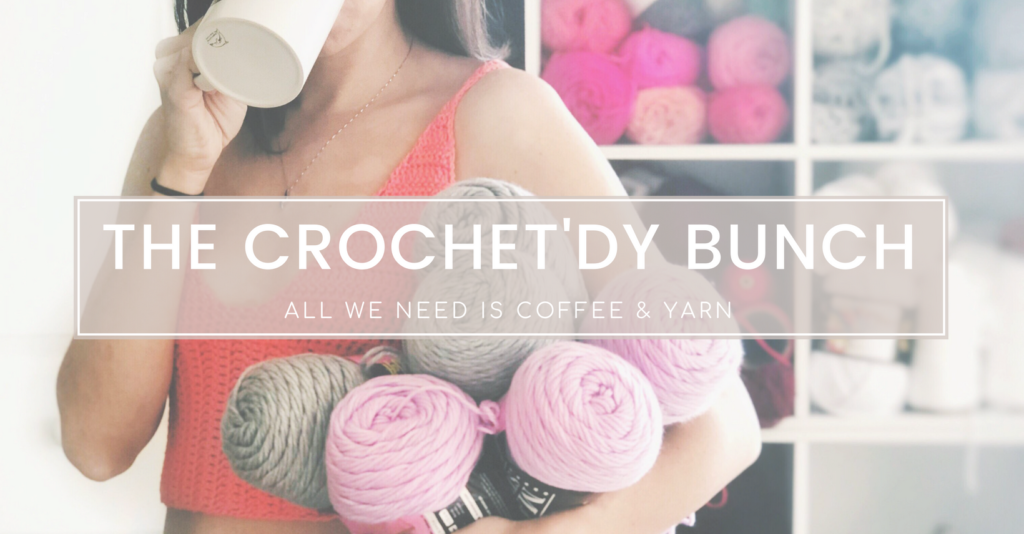 I've come to notice that most of our current members are beginners so that has set me on a clear path of knowing exactly what direction I'd like to take this group. We are going to be going over beginner tutorials, stitches, fixing mistakes, basic knowledge, and we will branch out from there.
If you are a beginner crocheter this will be a PERFECT fit. If you have been crocheting for a good amount of time this group will still benefit you, just know that we will be going over crochet basics and such.
This group is a place where you can ask any question without feeling silly or insecure, talk about any struggles you're having with new techniques or patterns, as well as a place to connect with those who love the same craft!
First and foremost, I created this group as a benefit to those who are a part of my email list. If you are currently signed up for my weekly newsletter, you should have received an email inviting you to join the group. If you can't find that email and you'd like to join, you can go ahead and sign up here!
If you're not already on my list, let me tell you what you can expect when you join our little family.
Within the Crochet'dy Bunch Facebook Group
Live Q&A Sessions
Video Tutorials
Further explanation of my posts here on the blog (if needed)
A place to celebrate your wins and vent about your losses
Your new favorite crochet family
WIP Wednesday shares
Chit Chat/Coffee Talk
The Crochet'dy Bunch Facebook Group is going to be like your second family!
Email List Benefits
Weekly FUNmail
Updates on new posts
Access to my password-protected Library of Freebies
Special discounts and promotions
Monthly pattern roundups
Access to the Crochet'dy Bunch FB Group (of course!)
Worksheets, guides, and freebies sent straight to your inbox
If Facebook isn't for you, but you'd still like to receive all of these awesome benefits, you can join my email list by clicking here. Either way, I'm so happy to have you!
Grab a cup of coffee, take a seat, and get to know your new crochet family!