Voxer Coaching for Beginner Crocheters
Helping you to feel more confident in your crochet so you can spend more time enjoying and less time stressing!
What is Voxer?
Voxer coaching is like having a crochet bestie that you can text anytime. Someone who is always there to help you through any struggle.
Throughout our coaching session we will use Voxer (a free app) to communicate via text and voice message, while also being able to share photos and videos.
No need to schedule a call or show up on video. I'll be there whenever you need me.
Does this sound like you?
Every time you run into a problem, you don't have anyone to ask.
No matter how many times you frog your work, your edges are still wonky and you're at your wits end.
You feel intimidated to try new stitches and techniques because you're afraid of the failure and disappointment that may follow.
Written patterns are like a foreign language and you desperately want to make something without having to follow a video.
you know what?
I've been in your shoes.. and there is a better way!
I know what it's like to learn without help. It's frustrating and it takes a lot longer than it should.
Yes I'm here to help you through those mistakes, but I'm also here to help you become a better crocheter along the way.
Introducing
Voxer Mentorship for Beginner Crocheters
How would you feel if you had a crochet bestie in your back pocket?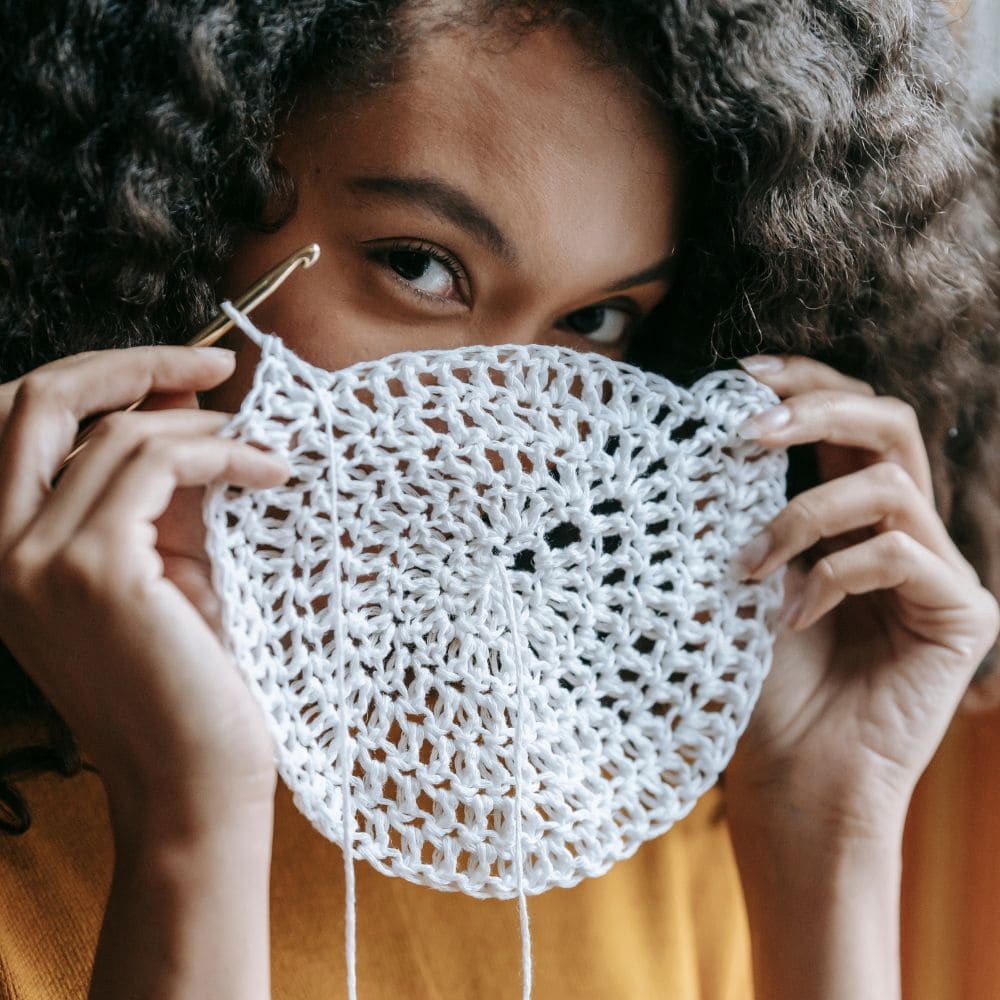 Are you still with me?
Here's how it works
👇🏼
step one
Book Your VIP Week
Once you're ready, head over to book your VIP Week (or weeks). There you will choose which Monday you would like to begin – I only accept 4 applications per week.
After you choose your start date, be sure to fill out the questionnaire. It will help me get to know you, your skill level, learning style, and current struggles.
step two
Download Voxer
Our crochet mentorship will all take place over in the Voxer app. This app is completely free and will allow us to communicate via text and voice message.
Using Voxer will ensure I can easily and effectively answer all of your questions in a timely manner.
step Three
The Mentoring Begins
You will have unlimited messaging for the duration of your session any time you have a question. I can help you work through a pattern or answer any general questions you have!
You can also send pictures and video so I can further diagnose a problem and find a solution.